Doesn't a dishwasher clean itself? No, not really. While it seems like the hot water and dish soap that slosh around inside your dishwasher every day would keep the unit clean, it actually doesn't really do that much for it, because of all the food particles and residue on your dirty dishes -- a lot of that gunk remains in the dishwasher after the cycle. Plus, detergent can form a soap film on the inside of your dishwasher.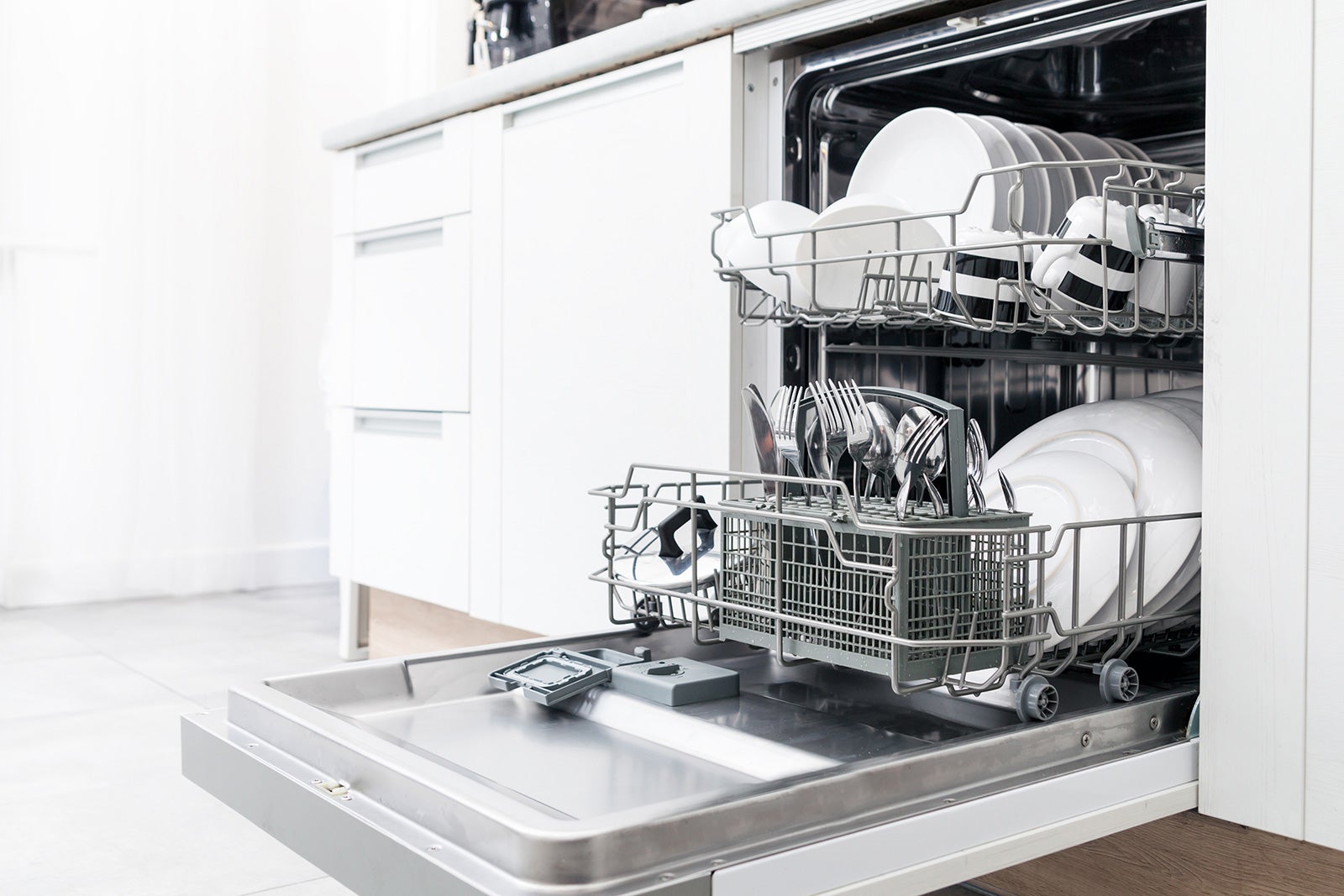 But, all hope is not lost. It's not hard to clean your dishwasher, and you don't need to spend any time crouched down on the kitchen floor with a scrub brush in one hand, either (well, not unless you want to). The best way to clean a dishwasher is to check the drain and filter for food particles and other debris, clean the filter and then run a hot water wash cycle with vinegar and a second with baking soda. Then, give your dishwasher's door seal a quick wipe-down to nix leaks.
Do you need help with your Dishwasher? AHS ProConnect offers Dishwasher repair near you.
AHS assumes no responsibility, and specifically disclaims all liability, for your use of any and all information contained herein.