Cuddle up around the fire and let American Home Shield® help you create the perfect seasonal atmosphere, starting in the heart of your home.
Are you looking for ways to warm up your home with cozy fall fireplace ideas? Here are five fall fireplace mantel décor suggestions that you can recreate in your own space.
1. Bring nature indoors for budget-friendly fireplace hearth décor.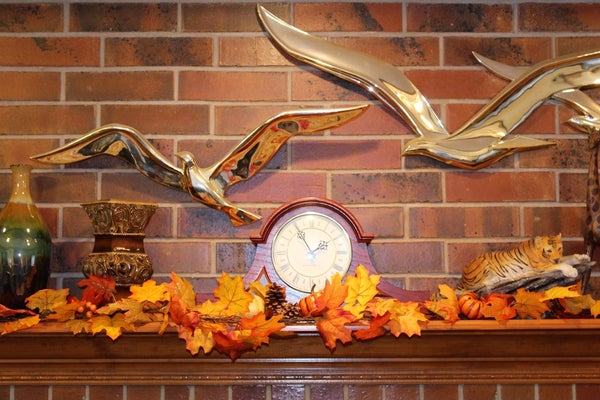 When decorating your fireplace and mantel for fall, start by looking in your own backyard. In addition to decorating with pinecones, you can save money and time by gathering branches, dried flowers, acorns, and other nuts. This is a great activity for kids to help with, too. You can use the branches to make wreaths, then attach nuts and preserved autumn leaves to make décor that could cost a pretty penny in a craft store.
You can also make a simple pinecone garland to hang as charming fall mantel decor. You can anchor it with bows in fall colors or twist burlap ribbon through it for a rustic touch.
Bonus: Change out the ribbons to red, green, or metallic colors and you have a festive Christmas or winter decoration in just minutes. Transforming your fall decor for winter is a great way to save time and storage space.
2. Make it spooky.
Halloween is one of the best things about fall. Your fireplace mantel is the perfect backdrop for your spooky creations.
You can find an old cauldron at a thrift store as well as glass jars. Place the cauldron near the fireplace, then fill jars with "potion" ingredients to line the mantle. For a different look, use test tubes and beakers to make a mad scientist's lair. DIY spiders crawling across your mantle can be another idea for fireplace décor. The possibilities are almost endless.
3. Create a pumpkin-perfect display.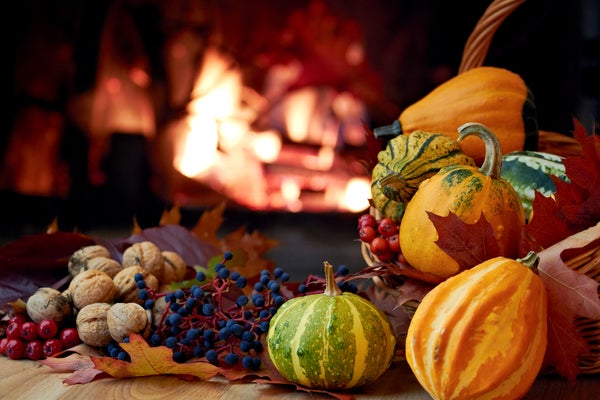 A classic fall fireplace pumpkin display never goes out of style. On your mantel, arrange pumpkins in different sizes and colors, along with autumn leaves. Traditional arrangements with bright, autumnal hues can complement any décor or design aesthetic. To add a personalized touch to your fireplace hearth décor, you can pick up some fake gourds at your local craft store and paint them with family and friends.
Here are some ways to add more fall décor in other areas of your home.
4. Create an indoor s'mores station.
Put some fall ribbon around a pretty basket, and place marshmallows, graham crackers, chocolate bars, long-handled skewers, and oven mitts inside so that you'll be ready to make this classic fireside treat when the mood hits (with adult supervision for the kiddos, of course!).
Anyone with a sweet tooth will love this fall mantel idea, and the station can be swapped out easily for Christmas—roasted chestnuts, anyone?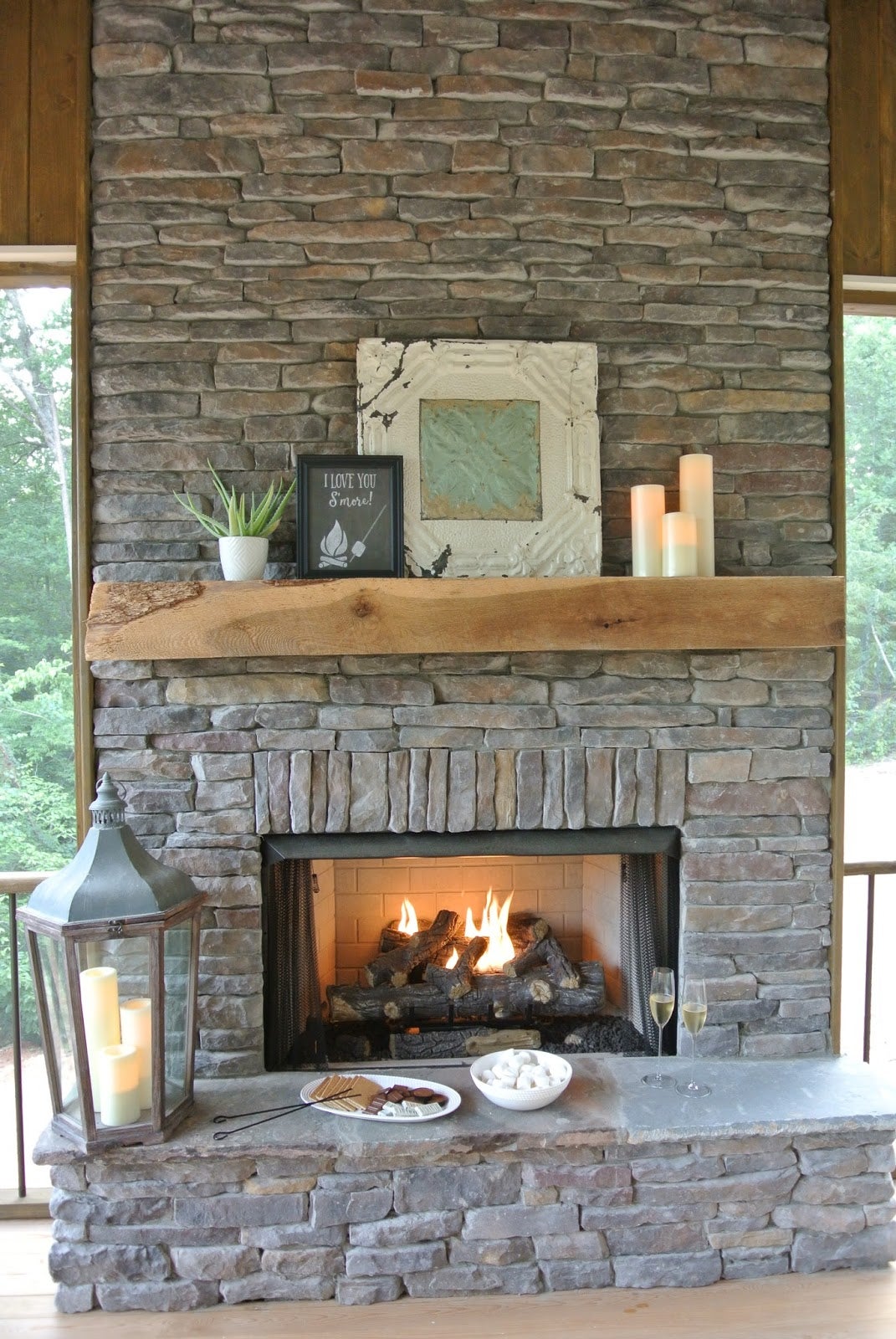 Via http://blog.farmtofete.com/
5. Make a non-working fireplace work to your advantage.
Do you have a non-working fireplace? That means you have a plethora of fall fireplace decorating ideas.
Instead of logs, you can place tall, fall-colored pillar candles of various heights in the empty space. Another fall fireplace décor idea is to place pumpkins in various shapes, sizes, colors, and textures on the hearth, spilling out with casual elegance. You can apply the same concept with faux autumn leaves—but instead, have them coming out of an artfully tipped basket.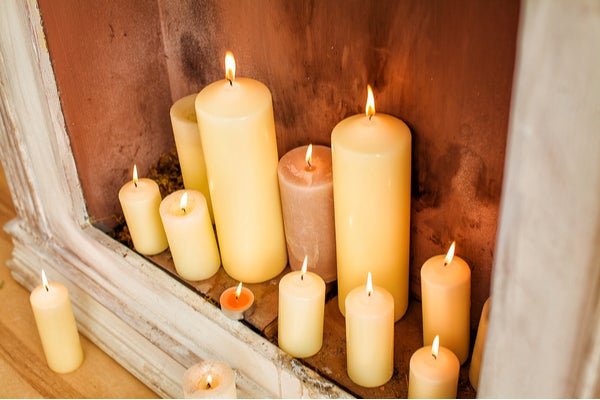 An indoor fireplace is always a great focal point for any room, especially with clever fireplace mantel decor ideas. American Home Shield does more than protect the hardworking appliances and systems in your home. We offer homeowners like you helpful advice on fireplace maintenance, ways to prepare your lawn for fall, and building a fire outside or inside.
AHS assumes no responsibility, and specifically disclaims all liability, for your use of any and all information contained herein.