Air Conditioning Tune-Up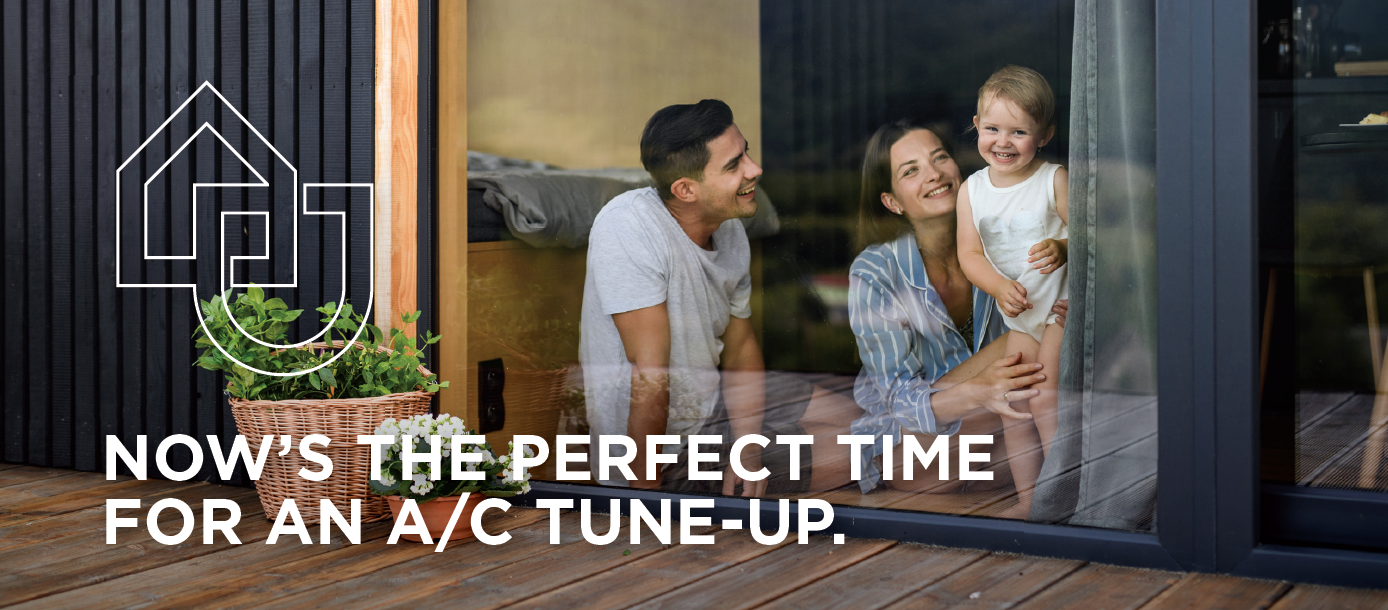 Warm weather is just around the corner and spending more time at home means it's more important than ever to ensure your AC systems are working properly. This year we're partnering with American Home Shield ProConnect™ to give your system the maintenance check it needs! Between March through May*, select ProConnect Pros are offering a pre-season AC System tune-up special for a $75 cost per unit (plus any applicable sales tax). Should a covered issue be found that requires fixing, you'll be charged your Trade Service Call Fee, subject to limitations and exclusions under your American Home Shield® Agreement.
Have our ShieldPlatinum plan? Take advantage of your one free tune-up per contract term this spring!


Your A/C tune-up will be performed by a qualified Pro who will:
Check the thermostat,
Check the filters (Pro will replace filters with new homeowner-supplied filters with owner's permission),
Test the temperature split,
Check the refrigerant levels and system pressures,
Perform an amp draw on the condenser/evaporator motor & compressor,
Rinse the condensate coils with water,
Check the contactor & condensate lines,
Check the evaporator coil,
Clean electrical connections,
Test the capacitors & operations, and
Test safety & limit switches.
PLEASE NOTE, the Agreement holder is responsible for any cost associated with problems not covered under their home warranty agreement. The outside air temperature must be 65 degrees or above for the tune-up to be performed. In addition, the following are not covered as part of the AC tune-up:
Providing free filters,
Clearing of condensate line stoppages,
Recharging of refrigerant,
Evaporator/indoor coil cleaning beyond hosing with water,
Cleaning or unclogging services required to correct problems related to the lack of manufacturer-recommended maintenance (e.g. filters must be replaced monthly);
Servicing units that are not safely accessible,
Servicing any of the following types of units during the AC tune-up period: Water-sourced geothermal systems, mini-split systems, window/wall units, boilers, oil furnaces, swamp coolers, and heating systems.
All other American Home Shield Agreement limitations and exclusions apply.

*Limitations and exclusions apply.
For a limited time, a ProConnect Home Solutions, Inc. independent service contractor ("Pro") will perform a pre-season AC system tune-up on one unit for $75 per unit (plus any applicable sales tax). An additional $75 fee (plus any applicable sales tax) applies for each additional unit serviced. The fee for tune-ups must be paid at the time of the service request. For eligible customers, the $75 fee may be waived on the first unit. Service dates are limited and may vary based upon location, Pro availability and weather. Daytime outside air temperature must be 65 degrees Fahrenheit or above to perform an AC tune-up. AC tune-up services are not available in all locations. If the Pro finds a problem that is covered by your American Home Shield warranty agreement, a Trade Service Call Fee will be due at the time of the service request. The warranty holder is responsible for any cost associated with any problems not subject to coverage under the American Home Shield warranty agreement. Tune-up is a maintenance service and provides no guarantee against system breakdowns or failures. Heating systems are not eligible for the tune-up during the spring AC tune-up season. AC units must be safely accessible to the Pro. The pre-season AC tune-up is not included in the Seller Coverage Option and is for buyer use only.