Home Appliance Warranty Coverage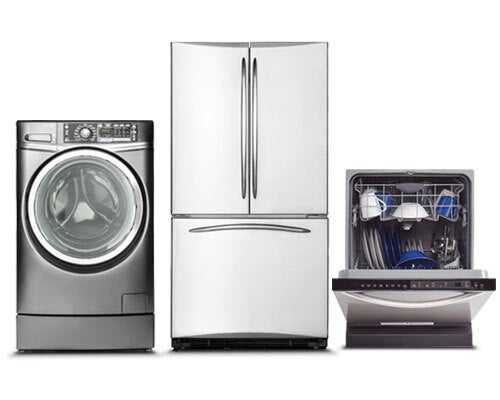 Your home appliances are vital components of your everyday life. They simplify your life by making cooking, cleaning, and even laundry easier. Unfortunately, typical wear and tear from everyday use, along with age, can result in appliances that break down. Malfunctions are simply part of owning appliances, which means repair or replacement is inevitable. American Home Shield® offers appliance protection plans that make these inevitable breakdowns less stressful.
American Home Shield appliance warranty coverage protects the components and parts of many home appliances. When a covered appliance malfunctions, you can trust AHS to connect you to a qualified, professional service contractor, who will diagnose your malfunction and recommend repair or replacement. You'll enjoy a thorough repair process on your covered appliances, and chances are you will enjoy some financial relief from the expenses associated with a repair or replacement of your appliance. Your AHS home warranty provides for repair or replacement of your covered appliances with a maximum allowance of $3,000 per appliance per contract term with a ShieldGold™ home service plan and $6,000 per appliance per contract term with a ShieldPlatinum™ home service plan. Additional charges may apply depending on the necessary repair or replacement.
Home appliance warranty coverage provides an additional layer of security for your appliances, offering coverage that a standard appliance insurance policy would not offer. Don't let an appliance malfunction cause you stress. Minimize the hassle of your repair and manage the expenses with a home appliance protection plan.
Enjoy appliance warranty coverage for:
Dishwashers
If your dishwasher is not running properly or perhaps not at all, your AHS® home warranty plan has you covered. Learn more about:
Dishwashers Home Warranty Coverage
Clothes Washers
A malfunctioning washing machine will leave you with a pile of dirty clothes and a trip to the laundromat on the schedule. When you experience a covered problem with your washing machine, AHS will connect you with a qualified, professional service contractor who will repair or replace your failing washing machine. Learn more about:
Clothes Washers Home Warranty Coverage
Ranges/Ovens/Cooktops
Dinnertime becomes much more difficult when your oven malfunctions. If your unit won't heat, for example, an AHS Home Warranty will help get your oven repaired or replaced per the warranty terms. Learn more about:
Ranges/Ovens/Cooktops Home Warranty Coverage
Refrigerators
Your refrigerator is used almost every day. With that kind of regular use, normal wear and tear is inevitable. When your refrigerator stops functioning properly, your AHS home warranty will cover the repair of your malfunctioning refrigerator per the warranty terms. Learn more about:
Refrigerators Home Warranty Coverage
Built-in Microwave Ovens
Built-in microwaves are a modern-day convenience that you probably use quite often. However, this appliance has a life of about 8 or 9 years, and during that time, you might experience more than one malfunction. An AHS home warranty offers a layer of protection when these malfunctions occur. Learn more about:
Built-in Microwave Ovens Home Warranty Coverage
Clothes Dryers
A malfunction with your clothes dryer can result in loads of laundry that continue to pile up. The AHS Home Warranty includes most parts and components of your clothes dryer. Learn more about:
Clothes Dryers Home Warranty Coverage
Garbage Disposals
A malfunctioning garbage disposal requires repair, which can add stress to your already busy life. With an AHS home warranty, we'll do the work for you by finding the right service contractor to diagnose the repair. Learn more about:
Garbage Disposals Home Warranty Coverage
Instant Hot/Cold Water Dispensers
Your home instant hot/cold water dispenser is meant to be a convenient addition to your home, not a hassle. When this system fails, allow AHS to find and send a service contractor to your home for repair. Learn more about:
Instant Hot/Cold Water Dispensers Home Warranty Coverage