Need a new A/C unit for your home to help you beat the heat? Use this guide to make sure you're covering everything you need to know to buy an A/C unit.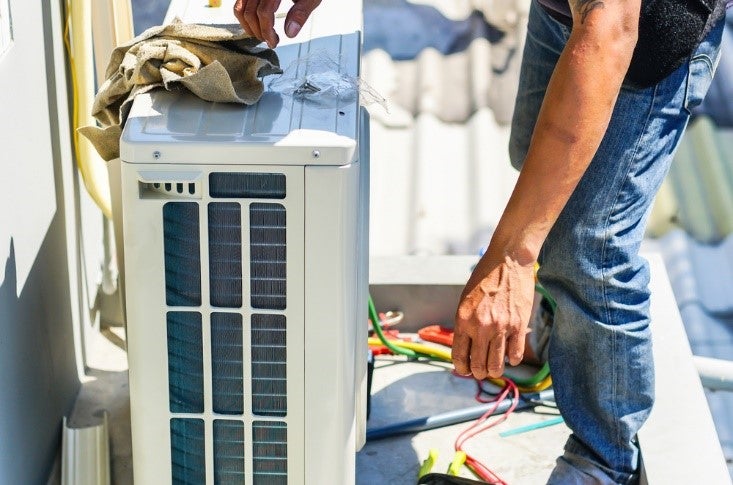 Buying a new air conditioner might not be as fun as shopping for a new sofa or piece of artwork, but some common HVAC problem signs mean that replacing, rather than repairing, is the right way to spend your money. New air conditioners might be expensive, but they are also quiet and efficient. And, as with anything else, you get what you pay for, so you don't want to skimp on this major purchase.
How can you choose the right home air conditioning unit? An efficient new model is the answer if you want to run your central air conditioning without paying huge energy bills. Make sure you get the right size unit and know what new A/C units cost in your area. Get quotes from some different contractors to get the best deal, but be wary of offers that are seemingly too good to be true by being significantly lower than all the others.
Here are some other things to look out for when you're on the hunt for the best air conditioning units.
Understand SEER
Air conditioner efficiency is measured using the seasonal energy efficiency rating, or SEER. Effective starting in 2023, federal regulations will require new air conditioner units in the northern half of the U.S. to have a SEER rating of at least 14 and in the southern half, a rating of at least 15. If you want the quietest air conditioner with the most features, go for a unit with a higher SEER rating. The higher the SEER, the lower your operational costs. But, be advised that a higher SEER typically means a higher up-front purchase and installation cost. A SEER of 14 to 16 meets efficiency requirements without making up-front costs too out of reach.
Know What Tonnage You Need
When you're talking A/C units, tonnage doesn't refer to the unit's weight but rather to the amount of heat that the unit can remove from your home in one hour. A one-ton unit can remove 12,000 British Thermal Units (BTUs) of heat from your home in one hour.
It's important to buy an air conditioning unit that's properly sized because a unit that's too small won't cool efficiently, and one that's too large will cycle on and off frequently, wearing out faster. A unit that's too large won't be able to remove humidity from your home efficiently, either. Both oversized and undersized units will drive up operational costs. Undersized units cost more to operate because they run all the time as they struggle to keep up with your home's cooling needs, while oversized units simply draw more power.
So, what tonnage is best for your home? The answer will depend on your local climate, the size of your home, the amount of insulation you have in your attic and basement, your home's orientation to the sun and the number and size of your windows, along with other factors. To evaluate your home's needs—and before jumping right into air conditioning installation—a technician should enter your attic, basement, and crawl spaces and examine every room of your home.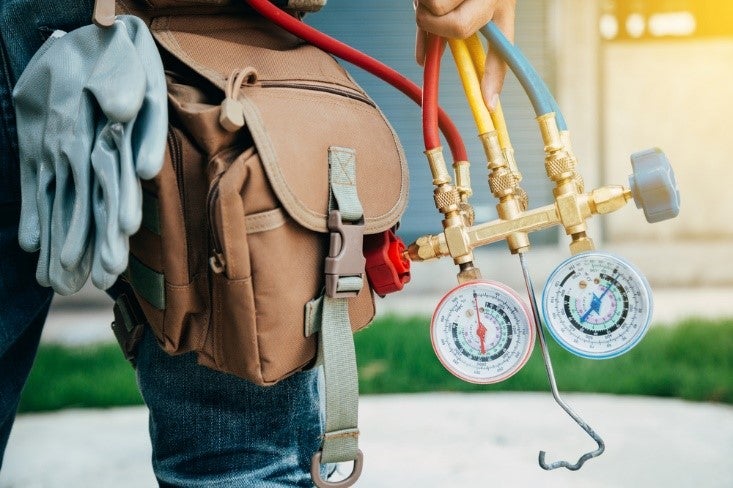 Know the Cost to Install a New A/C Unit
A/C unit installation cost can run between $3,800 and $7,400, depending on local market factors, the type and size of the unit, whether or not you require ducted air conditioning, whether you have a new furnace put in at the same time, and other considerations. Do some research ahead of time to get a ballpark idea of what a new A/C unit installation costs in your area. Compare A/C units to understand what are considered the best air conditioning units and affordable air conditioning options to find the best solution for your home and budget.
In some cases, a ductless air conditioner may make the most sense for your home; some types have lower installation costs. For instance, installing a window air conditioner will be cheaper than central air conditioning installation.
If you're considering an air conditioning replacement in the future, ask the technician during your next HVAC tune-up what a new air conditioning install would cost. You can also talk to friends and neighbors who may have had a new HVAC installed recently.
If you do decide to purchase a new air conditioner, protect your A/C unit with an American Home Shield® home warranty, which can help cover the costs of repairs for future breakdowns. We help protect major components of your systems and appliances no matter their age, and we don't require inspection or maintenance records. Think that's too good to be true? Learn more about our coverage plans and pricing to see for yourself.
Get at Least Three Quotes
When it's time to get your new air conditioner, get at least three quotes. You may want to start by asking the company that does your regular A/C tune-ups, especially if you like their work. Ask friends and family to recommend someone, and check out online reviews for contractors in your area.
A good contractor will likely have plenty of work lined up, so they won't try to pressure you into committing to the job on the spot. The contractor will take a look at your ductwork, enter every room of your home, climb into your attic, and check out your crawlspaces and basement to estimate what tonnage your home needs. The best air conditioning contractor will understand your desire to get multiple bids and won't give you a hard time about it. If they do, consider moving on to the next contractor on your list.
You get what you pay for when it comes to home repairs, and you want to make sure that you're getting quality work that will last. But you don't want to overpay, either. If everyone else is giving you a quote for $5,000 to $6,000, steer clear of the contractor who offers to do it for $2,000. You can pretty much guarantee that the company will be cutting corners. You don't have to go with the most expensive quote either, but make sure you select the company that works for your budget and comes with quality references or reviews.
We hope this guide to buying a new air conditioner will help you on your journey to cooling your house and making your life—and the temperature—a little bit more comfortable.