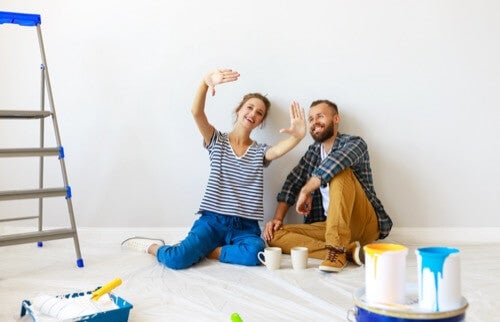 We're ringing in 2023 with some creative ways to spruce up your digs – inside and out. Ready to give your home the fresh start it deserves? Check out some solid new year home renovation ideas.
Home Updates in the New Year: An Inside Look
What if you could transform the interior of your home without doing a major renovation? There's no time like the present to hit refresh. Here are five quick and easy projects that you can tackle yourself in a couple of hours. Or work on it over the course of a few days.
1. Get a hold of some new hardware
Bored with your kitchen cabinets? There's a simple and fairly inexpensive way to dress them up. Replace those old cabinet knobs or pulls with new ones. Hardware is like jewelry – put it on and watch it sparkle. You'll notice the change right away because hardware physically sticks out more than any other cabinetry feature.
Today's knobs, handles, and pulls come in a variety of styles and finishes – and range in price from $3 to over $100 per knob. Whether you're shopping online or in a store, always try before you buy. Touch and feel are everything. Does your pick fit comfortably in your hands? How does it look when you hold it up against your cabinets?
You can install new hardware yourself. Check out these tips before reaching for a screwdriver.
2. Bask in the glow of updated lighting
With the flip of a switch – and without spending a fortune – you can improve the look, feel, and brightness of your home. Lighting has the power to transform a space and reflect your unique design sense.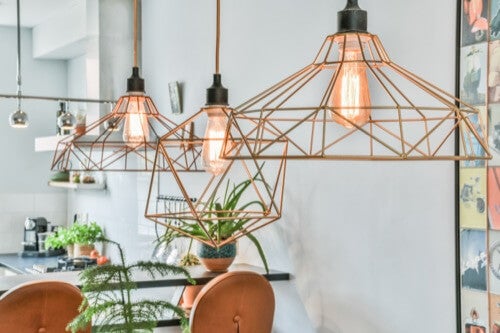 Lighting comes in endless styles and is designed for a variety of tasks:
Chandeliers make a design statement in an entryway or dining room.
Kitchen pendants brighten up a hardworking kitchen island.
Floor lamps add light and visual interest to an empty corner.
Plug-in sconces spotlight favorite works of art and illuminate bedtime reading.
Table lamps add ambianceand fill a room with warm, flattering light.
Desk lamps make it easier to get work done with focused light.
For inspiration, check out some easy lighting updates from HGTV and Hunter Fan Company.
3. Create a personalized gallery wall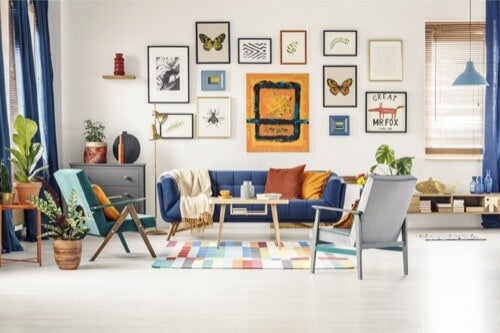 If your walls could talk, they just might be saying, "Will you show me some love?" Nothing fills a blank space as beautifully – or as meaningfully – as a group of photos and prints that tell your unique story.
Any empty wall can be turned into a gallery wall: a showcase for the kid's artwork, life's momentos, inspirational quotes, and more. Here's the test. If you love it, then it's worthy of framing. Don't be afraid to mix photos and drawings with personal keepsakes.
Before nailing anything down, view some popular gallery wall templates.
4. Throw down a rug
They're cozy, pretty, and bring together all the elements of a room. Rugs can create a whole new look for way less than new flooring. And in today's open-concept homes, they're the easiest way to define spaces.
A sample of what a rug can do:
In the living room, a beautifully patterned rug can anchor the sitting area and hide dirt.
In the entryway, a runner can welcome guests by brightening up the hall.
In the bedroom, a plush rug can make your feet happy every time you get in and out of bed.
In the dining room, a low pile rug can set the scene for a delicious meal, plus hide crumbs.
Needless to say, the rug is here to stay – especially if you use a rug pad. Find the latest top-rated area rugs here.
5. Makeover the fireplace
Is your gas fireplace stuck in the '80s and screaming for a new look? Time to drag it into the 21st century. The experts at We Love Fire offer tips to improve this focal point of your room.
Does your fireplace have doors that need to be opened when you turn the gas on? Does your chimney go up and out the roof of your house? Then you have a converted wood fireplace – and it's a hot candidate for an easy refresh.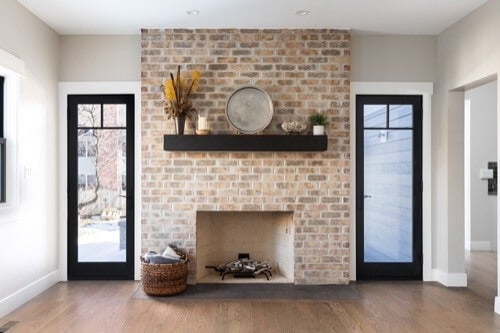 Ways to update a gas fireplace:
Paint the trim and doors of the fireplace with special high-temperature paint
Replace the mantel and/or hearth
Reface the brick with a cultured stone veneer product
Paint the brick around the fireplace
Replace the ceramic tile around the fireplace
Accessorize with a tool set, bellows, or a log rack piled with clean birch logs
Let's Take It Outside: Home Projects for the New Year
Looking to boost your curb appeal? Ready to set your home apart? Exterior home upgrades can make a one-of-a-kind impression. Here are two new year home renovation ideas that will add value – and beauty – to your home. Both can be done by a professional in a day or two, depending on the complexity of the project.
Press for a New Garage Door
As the gateway to your home, a garage door is a worthwhile investment – especially if your garage sits at the front of the house.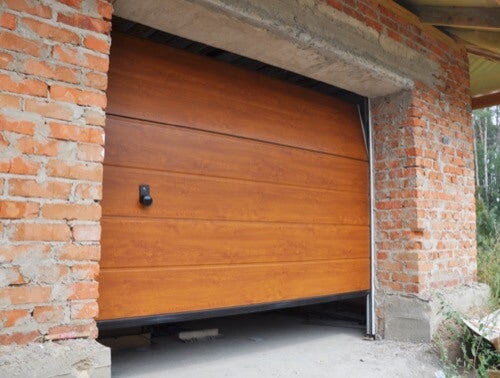 Installing a new garage door can be a relatively inexpensive project, costing anywhere from $750 to $1,600. It's also one of the few home investments that come close to recouping its entire cost. Based on data from the Remodeling 2022 Cost vs. Value Report, a new garage door has a 93.3% return on investment.
Keep an open mind – you have lots of garage door options.
Put an Accent on Manufactured Stone Veneer
They call it faux stone, but it's as striking and beautiful as the real thing. Manufactured stone veneer (MSV) is engineered to look and feel just like natural stone, but it's significantly cheaper at $6 to $12 per square foot of installed material.
MSV can be used in everything from exterior facades to unique statement walls. It's easy to maintain and will endure years of weathering. No wonder it's a popular go-to for exterior home upgrades.
According to the Remodeling 2022 Cost vs. Value Report, manufactured stone veneer offers a 91.4% return on investment – putting it second only to a garage door replacement.
Want to learn more about the very real advantages of faux stone?
A Well-Maintained Home is A Happy Home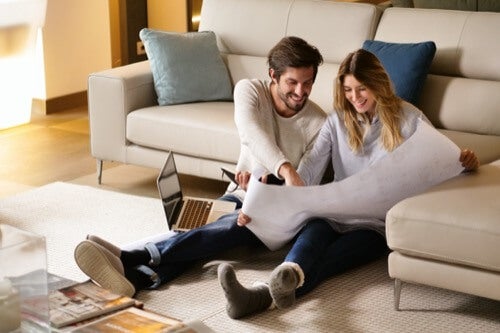 Did you know that keeping up with maintenance and home repairs in the new year can prolong the life of appliances and home systems – and even increase your home's value? So as we head into 2023, resolve to keep things in tip-top shape with our monthly checklist.
And don't forget to protect your budget with home warranty coverage. American Home Shield® offers coverage for parts of up to 23 home systems and appliances, including electrical systems. Protect your pocketbook from unexpected and costly repairs. Keep your home happy – inside and out.
See the plan contract for coverage details, including service fees, limitations, and exclusions. Charges for non-covered items may apply.