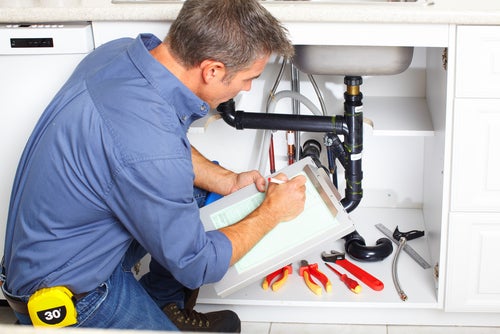 If you have an American Home Shield® home warranty, you can easily submit an AHS service request when a home system or appliance breaks down due to normal wear and tear.
However, what if you don't have a home warranty and need professional appliance repair immediately? No need to search online and scour review sites, hoping to find someone reputable. Instead, use AHS sister company, American Home Shield® ProConnect™ to schedule on-demand home services*.
ProConnect gives you access to a variety of skilled professionals who are local to you. Our trusted, background-checked pros are highly reviewed and are ready and waiting to help you with your homeowner needs. Here are some of the services you can book with ProConnect, depending on availability in your location:
Check out the ProConnect FAQs to learn more about common questions regarding available services.
How Does ProConnect Work?
If you're wondering how ProConnect works, just remember that it's a quick and easy process. Simply visit the ProConnect website, select the service you need—like gutter cleaning services or window cleaning services—and enter your zip code. Then, you can book your appointment.
If there are issues with the completed job, you don't have to worry. Each service is backed by the AHS ProConnect guarantee. If the service was completed within the past 30 days and requires the pro to come back and fix an issue resulting from service, you can submit a claim, and we will work to rectify the situation.
How Much Does Service Cost?
The cost of your service depends on local rates and the type of service conducted. We offer upfront, affordable pricing for all of our services, and you can rest assured that there won't be any hidden fees or surprise charges when you book your service. We list the ProConnect prices before you book, so you know exactly what to expect. Should the pro diagnose your issue and determine that the work to repair your item exceeds the original scope of work, they will consult with you regarding any additional charges.
Choose AHS ProConnect for Home Services On-Demand
Learn more about ProConnect and visit our website to find home repair services in your city.
*Services not available in all markets.
AHS assumes no responsibility, and specifically disclaims all liability, for your use of any and all information contained herein.