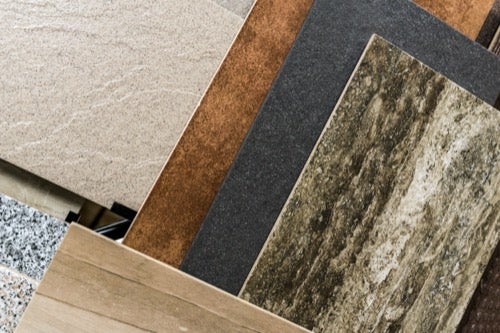 When updating anything in your home, you want to take time to consider the statement you wish to make with this alteration. Even if you would not think the tile backsplash in your kitchen speaks volumes about your personality, it's important to keep in mind others read into your choices as significant, purposeful, and potentially meaningful. Further, not giving your choices careful thought is a missed opportunity to express yourself.
When considering types of tile, aside from what the visual aesthetics say about your personality and taste, you'll want to balance your selections based on your personal lifestyle. If you know yourself, you'll know if it makes sense for you to invest in the most durable tile. If you're cash-strapped, you may want to focus on making the best possible choices among the cheapest types of tile. Just because the cost is low does not mean the visual aesthetic will necessarily be hideous.
Tile for Your Lifestyle
As they say, everything in moderation. You may not need the most durable tile, though you probably do not want to go all the way in the direction of buying the absolutely cheapest types of tile either. Unsurprisingly, cheap tile is probably not going to look exceptional and is less likely to age well. You are not going to want to replace your tile again in the near future simply because you went with the least expensive options.
The Most Durable Tile
There are many terrific options when it comes to selecting the tile that makes sense for your taste and your budget. Weighing these options is an essential part of your game plan for a redesign.
What tile should I buy?
Certain types of tile are more durable, more expensive, and more complicated to install and require more regular maintenance. Other types of tile are less expensive, have the potential for DIY installation, and can be easier to upkeep.
Here are a few tips on how to clean grout to avoid unpleasant build-up.
What tile fits my life?
When it comes to any home renovation project, the choices you make are a reflection of how you wish to present yourself to others. It's worth taking time to reflect on the statement you want to make with your tile selections.
At the end of the day, what your tile selection says about you is really up to what you want it to say. You are in control of the narrative and you can tell people why you make the choices you did and what you believe your tile choices say about your personality, taste, and sense of style.
What Types of Tiles are there to Choose From?
There are many options when it comes to picking tiles. Consider the types of tile that make the most sense based on your particular lifestyle. Think about how each of your rooms is used and the tile that will look exceptional while also being able to withstand the day-to-day wear and tear based on how you use each space.
Porcelain Tile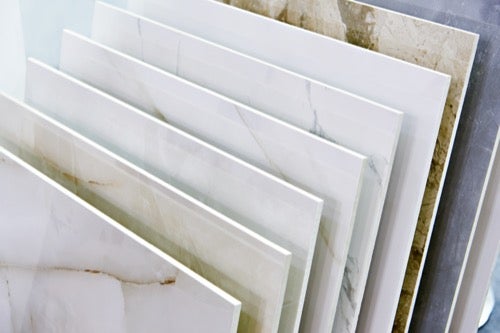 The award for most durable tile goes to porcelain. Porcelain tile is hard and dense and not as porous as ceramic tile. The low absorption rate of porcelain means that it is less susceptible to water damage. This makes tile a great choice for any space that has a high exposure to moisture. This makes porcelain tile a wise choice for spaces such as bathrooms.
Porcelain tile is often a terrific choice for floors, walls, and backsplashes. In general, porcelain is an easy to clean material.
If you are considering a DIY approach to tile installation, there are extra precautions you want to take for porcelain. It's common for those who choose DIY tile installation to make mistakes that cause frustration and added expenses.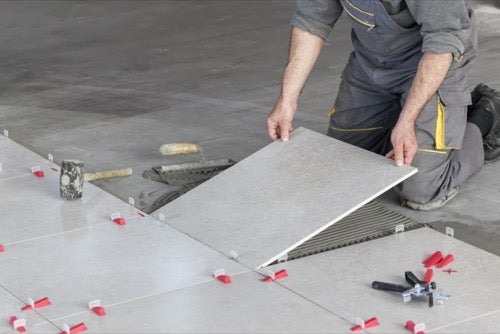 Ceramic tile is softer than porcelain. Because it's made of clay, it is less expensive but also less durable. Ceramic tile is more popular in warmer climates as the material is naturally cooler.
Ceramic tile is coated. If the glaze on ceramic tile chips, the result is that the clay underneath becomes exposed. This is one reason why ceramic is less durable. Because ceramic is more likely to experience damage, it's best to reserve the use of ceramic for spaces that have less volume of foot traffic in your home.
There are more expensive glaze styles of ceramic that have increased durability. These more expensive ceramic tiles can be scratch- and stain-resistant.
Cleaning ceramic is not complicated. A mixture of mild detergent and water is enough to do the job. You'll always want to make sure no water is sitting on ceramic for an extended period of time as the material is more porous and can become damaged.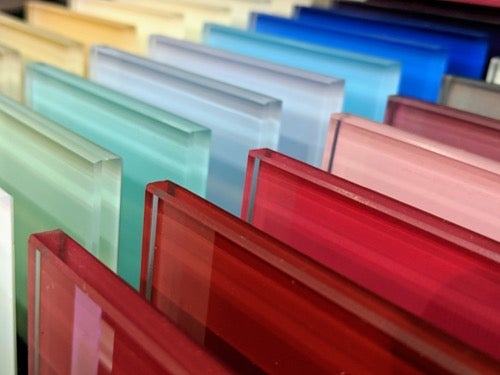 While somewhat less common, glass tile is used for walls and backsplashes. You'll want to keep in mind that glass tile can be pricey. The range of color options is an appealing characteristic. Glass tile can make a bold statement that others will notice.
Aside from the added expense, glass tile installation can be tricky for several reasons. One reason is that the tiles are often transparent. You do not want the adhesive to be highly visible through the tile, and this requires a professional touch. Using glass tile is not recommended for those who plan to go with a DIY approach.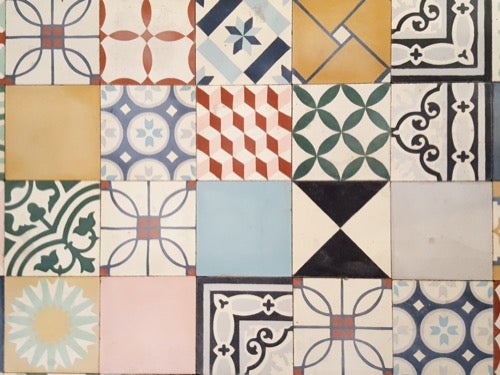 Cement is another type of tile that is suitable for floors. It's an expensive option but also a durable option. Cement is a lesser used tile, and not all tile installation professionals will have the same level of expertise. You'll want to double-check to make sure the professional you've selected really does have experience installing cement tile before signing any paperwork.
One more important consideration when it comes to cement tile is that this type of tile needs to be sealed and then resealed periodically. Otherwise the tile will likely be damaged over time. You'll want to be aware that this is an added expense that is avoidable with other tile selections.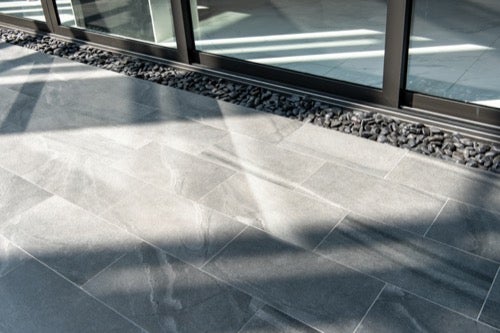 Stone has been popular in recent times. There's a lot of variety and the choices are often visually beautiful.
Examples of stone tile include:
Slate
Granite
Travertine
Marble
Onyx
Limestone
Using individual tiles as opposed to a large slab can be a cost-saving measure. For example, using tile selections for a granite countertop can significantly reduce cost compared to purchasing a granite slab.
Stone is durable and a good choice for almost all surfaces. Generally, you will want to plan to reseal your stone every decade or so to ensure that it is protected from stains. Standing water on stone can cause discoloration and result in other negative consequences.
Quartz is a surprisingly budget-friendly option when it comes to tile installation. This is something you will definitely want to consider if you're looking for less expensive options that also have durability.
Home Warranties Protect Your Investment
If you are considering a home project such as tile installation, you want to be sure you are protecting your new investment. Home warranty plans from American Home Shield® protect your budget and peace of mind by covering repairs or replacements of over 20 appliances and home systems. Our home warranty plans are designed to meet your needs based on your particular lifestyle and budget. Contact AHS to learn more about our home warranty coverage plans and pricing.