Maintenance is part of owning a swimming pool, especially if you want to enjoy it and invite friends and family over for summertime pool parties. Learn the basics of pool maintenance with this easy-to-use guide.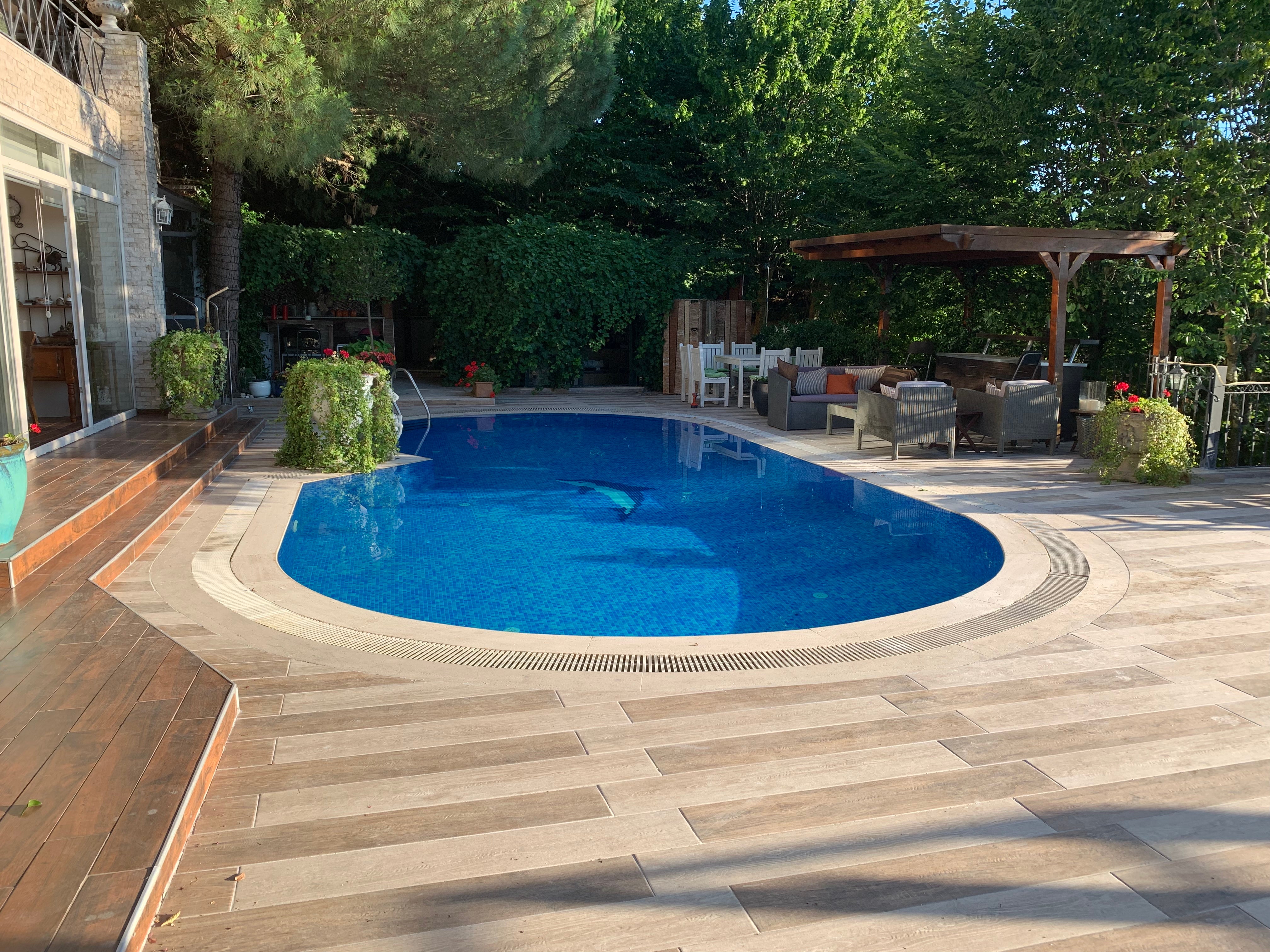 All pool owners know there's no anticipation like waiting for swim-ready weather. While you probably use your pool most in the summer, it's important to learn how to maintain your pool year-round to keep it in tip-top shape so you're not having to deal with a pool leak or pool heater repair when you should be practicing your backstroke.
If you're a first-time pool owner, the amount of work and money that goes into maintaining and caring for a pool might surprise you. This DIY pool maintenance guide will help you lower the bills and care for your investment while teaching you how to maintain a pool properly.
Daily Pool Maintenance
Skim debris. Spend 5–10 minutes daily using a net to fish out debris, like leaves and twigs. Skimming debris will not only keep your pool looking beautiful, but it will increase the circulation of your pool and reduce the need for extra chemicals. This should be done year-round unless you opt to use a pool cover in the winter months, which eliminates the need to skim debris.

Keep an eye on the water level. Make sure your pool is filled properly, and water levels fall above the skimmer. Pools can lose water to evaporation, especially on hot days. If you notice your pool continually needs filling, it's best to call a professional in case a pool leak repair is needed.
You also might consider installing a pool cover, which can prevent water from evaporating and help you save on your heating bill.
Weekly Swimming Pool Maintenance
Vacuum the pool. To ensure your pool stays in pristine condition, you'll need to either manually vacuum the pool or run an automated vacuum weekly. Running a pool vacuum is very similar to running a floor vacuum—simply run it on the surface of the pool to lift up any sand or debris.

Check the chemical balance. Test your pool's chemical balance weekly and adjust as needed. Here's a thorough sheet from the Association of Pool and Spa Professionals with tips on how to keep your pool clean and what levels to aim for.
Monthly DIY Pool Maintenance
Monthly pool maintenance costs can range anywhere between $80 to $150 a month. However, that amount can be reduced by staying on top of your monthly maintenance.
Inspect for cracks. Taking the time to carefully inspect your pool for cracks can save you thousands of dollars in the long run. Cracks can cause your pool to leak, which can be a pricey pool maintenance cost. The earlier you notice them, the happier your budget will be. Here's how to find a pool leak.

Research innovations. Take the time to read up on innovations and solutions that will help you care for your pool. Here's a list of some high-tech upgrades for your pool that you might consider.
Saltwater Pool Maintenance
If you have a saltwater pool, the daily and weekly maintenance tasks are generally the same as those for a traditional chlorinated pool. Your monthly saltwater pool maintenance tasks should also include checking the following:
Salinity. Use a salt meter to check salinity easily. Ideal levels should hover around 3200 parts per million.

pH levels. The optimal pH for saltwater pools is 7.4. You can purchase a pH tester kit at your local hardware store.

Calcium. Checking calcium hardness usually requires draining some of the water in your pool and testing it. If the calcium level is too low or too high, you'll need to add a chemical agent or hardness increaser, both of which you can purchase at your local hardware or pool store.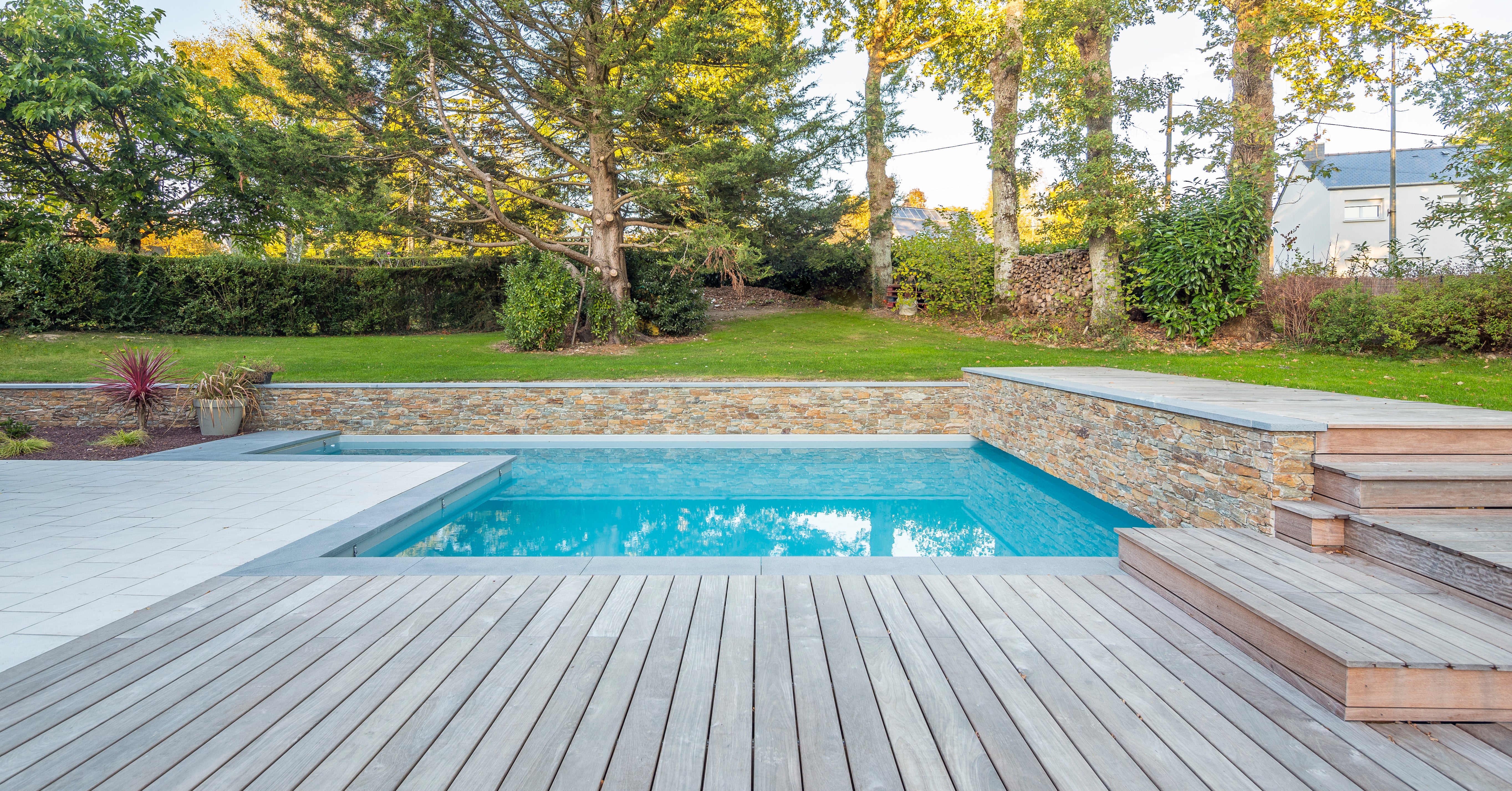 Keeping your pool running efficiently throughout the year will make those hot summer days that much more enjoyable. Use this swimming pool maintenance guide to take care of any issues before they happen.
But it's good to keep in mind that problems with your pool can occur. That's why American Home Shield offers add-on pool and spa warranty coverage. (Keep in mind that this coverage only applies to in-ground pools.) We have three base plans to suit your budget and household. All you need to do is choose your add-on coverage, and you'll be all set. Learn more about what's covered under a home warranty and why having one is worth it.
Along with pool maintenance, learn how to reopen your pool after winter and the best patio designs for your next pool party.
AHS assumes no responsibility, and specifically disclaims all liability, for your use of any and all information contained herein.
AHS assumes no responsibility, and specifically disclaims all liability, for your use of any and all information contained herein.