When your home systems and appliances break down, it can be tough to find the right repair professional. There are lots of options out there, and, while some will get you back to working order in no time, others may make the situation worse, or, at the very least, be difficult to deal with.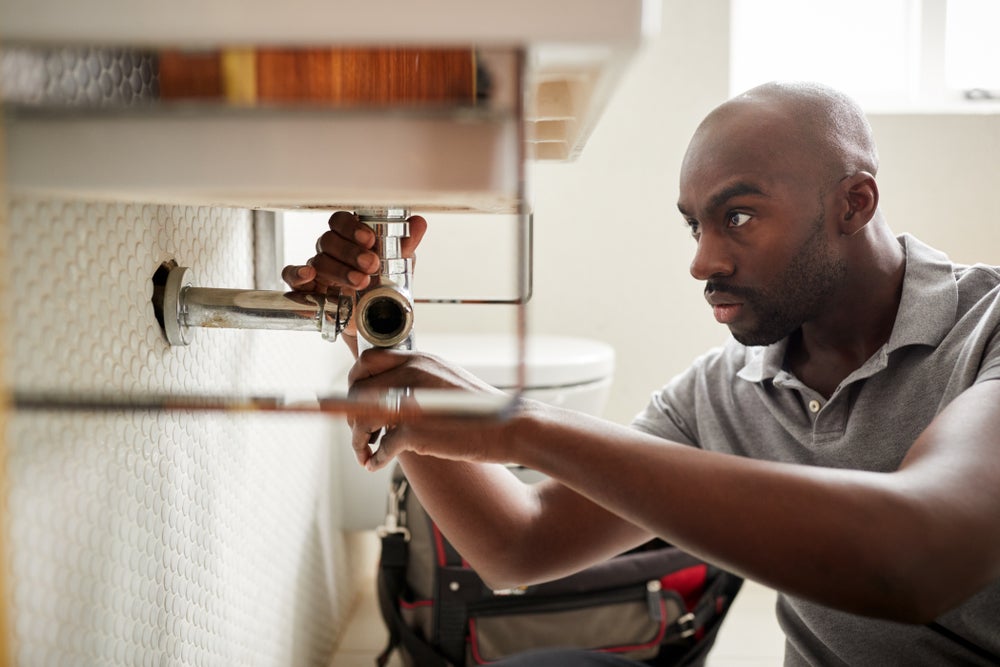 So, how do you find the right contractor to handle the job? If you're an American Home Shield® member, you have access to our network of qualified contractors. And we'll find the right one for you when you request service on covered items in MyAccount. But, if you're not a member, here are some best hiring practices.
First, do your research. Check reputable online forums, ask your friends and neighbors, and put together a list of the recommendations. Then, get a few estimates to make comparisons.
After those initial steps, here are a few things to look for before making your final choice.
Must-Haves
1. The contractor has online ratings
As with any job, you want someone who is experienced and does quality work. You should be able to research the contractor online and make an informed decision yourself on whether or not the contractor meets your expectations. Check online to see if reviews are available on various review sites, like Yelp, Google and BBB.
2. They're licensed to operate in your area
Ask the contractor for a copy of their license and bond policy. For smaller jobs, it's not a deal breaker to hire unlicensed, unbonded handymen, but the contractor should be honest about their situation and provide a clear explanation.
3. You're given a written estimate
It's important that you understand what you'll be charged for the work – and that the amount is agreed upon and put in writing. There's no reason to wonder what the final total will be or to be surprised by a larger-than-quoted bill after the project is complete.
4. They're timely and attentive
Sometimes people run late or miss phone calls, but that should be the exception, not the rule. A good contractor respects the customer's time and should be quick to schedule appointments and return phone calls.
5. They communicate clearly
Make sure you feel comfortable asking the contractor questions and engaging in conversation. You should always feel like you have an understanding of the situation – what's needed to complete the repair, the materials, timeline, etc.
Red Flags
1. You're pressured to make a quick decision
Take your time, weigh your options, then make a decision. You should never be asked to make a commitment on the spot. An experienced contractor understands the process and will provide an estimate with no expectation or guarantee for the job.
2. There's no contract
Be sure the details of the project are put in writing. Both parties should agree on the terms, price and general timeline. With smaller projects, it may be tempting to forgo documentation, but doing so may lead to a surprisingly high bill or inefficient process.
In short, finding the right contractor can be a lengthy and arduous process. Hiring the wrong person can result in even more costly repairs and wasted time.
AHS members don't have to worry, though. They have access to a vast network of qualified professionals in their area. So, no matter what's needed, AHS has the right person for the job – because you deserve to be back to normal as soon as possible.
AHS assumes no responsibility, and specifically disclaims all liability, for your use of any and all information contained herein.