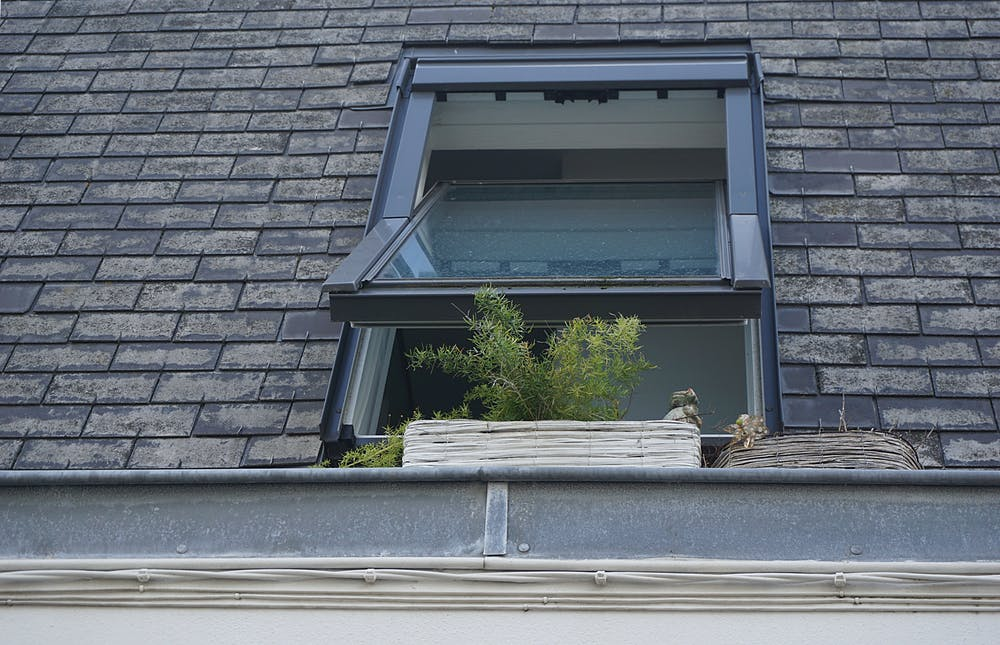 Have you ever thought about taking on a skylight installation project while performing a DIY roof inspection? Perhaps you want to give your loft or spare room a more modern feel or add more light to your bathroom or kitchen.
Skylights are special windows installed on a roof to increase natural light in a space. Being able to see the blue skies during the day or the stars at night from the comfort of your home is a cozy touch and may add to the value of your home.
Here are a few more reasons why many homeowners install skylights:
To add natural light to a bedroom, loft, or any room with a cathedral ceiling

To add some ventilation to a bathroom

To make a house unique
American Home Shield® can help you learn about the costs, considerations, and steps for installing a skylight.
Skylight Installation Costs
The average cost to install a skylight is $1,750, according to Forbes. However, this cost varies depending on the project's complexity and the skylight installer's experience. A simple skylight installation—with no ventilation and no need for a chase (also called a framed tunnel)—in a cathedral ceiling will help lower the cost.
If you need a chase to channel light through your attic into a room below, the cost will be higher. The chase itself can add about $1,500 to a skylight installation because it is challenging to build, needs to be finished with drywall, and painted.
The least expensive installation option is fitting a two-foot-wide skylight in between the trusses of your roof. If you want a wider skylight, you'll need to cut into the trusses, which will require the help of a structural engineer to frame out the skylight properly so your roof stays put.
Steps for Installing a Skylight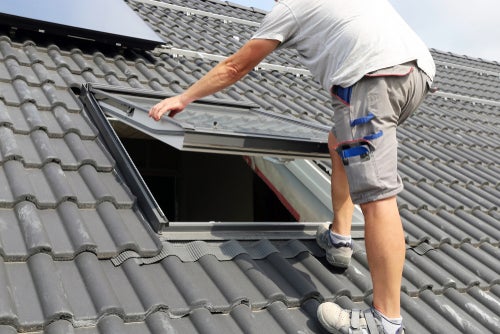 Here are the basic steps to installing a skylight:
Cut a hole in the roof and adjust the rafter framing.

Install the skylight and flashing.

Redo any electrical work, if needed. (You may need to call in a professional for this step.)

Build a chase to direct light through the attic.

Repaint the ceiling beneath the skylight.
Before you get started, it's best to consult a professional who knows how to install a skylight so it won't leak. They can also ensure that your roof is stormproof.
Types of Skylights
When considering skylight ideas, you have a few types to choose from.
Ventilating Skylights
Ventilating skylights open and provide an additional source of fresh air. It is a great solution for a bathroom that needs more ventilation and light. However, this type of skylight is more expensive because it needs to combine the leak-proof durability of a fixed skylight with the functionality of a window. To save money, you can buy one that opens with a hand crank. More expensive models have neat features like an electric motor and remote control. You can even buy a model with a rain sensor that automatically closes the skylight if it starts raining.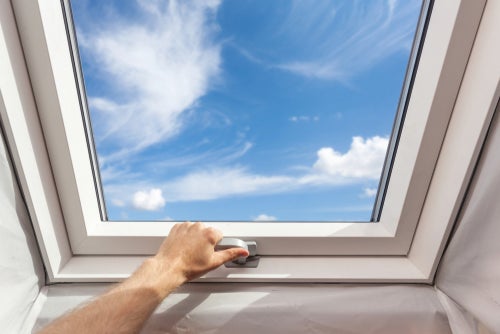 Fixed Skylight
A fixed skylight is the most leak-proof option because it doesn't open. It is also the most popular style of skylight, probably due to its less expensive price tag.
Some homeowners worry about having too much light. Luckily, you can add built-in mini blinds to your skylight. You can choose from the more affordable manual crank option or the pricier—but more convenient—motorized blinds with a remote control. Since the skylight is on the ceiling, remote-controlled features are often a necessary extravagance.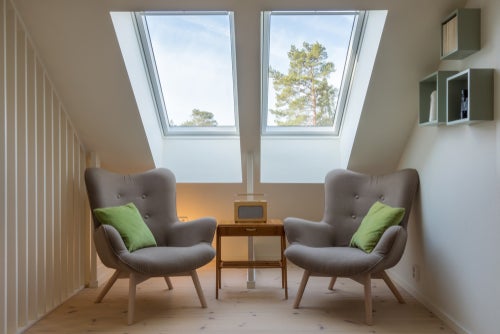 Tubular Skylight
Tubular skylights are ideal for small, enclosed spaces. They have the smallest footprint of the skylight options and use a small dome on the roof to capture sunlight and reflect it into the tube, bringing light into your room. Some tubular skylights even have a dimmer function so that you can control the amount of light that is let in.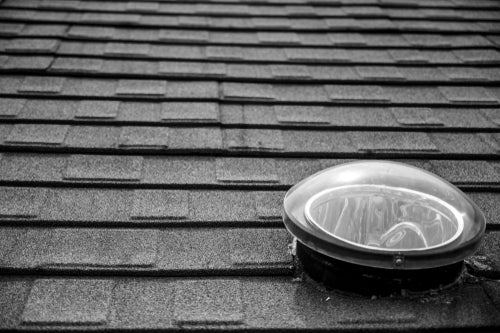 Best Skylight Brands
When researching skylights, buy the best one you can afford from a reputable manufacturer. High-quality skylights come with warranties that protect against leaks and protect the glass.
Velux, the world's largest skylight manufacturer, guarantees their skylights against leaks and glass damage for 10 years. Fakro also offers a 10-year limited warranty.
Final Thoughts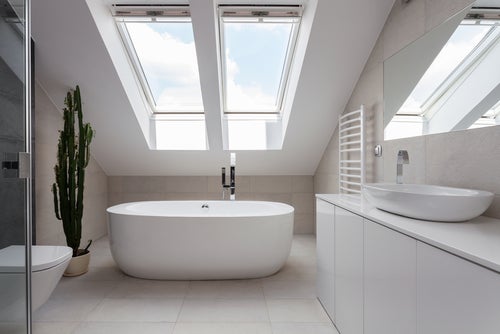 Installing a skylight is a great way to add beauty and functionality to your home. Ensuring that your roof is leak-proof after installation is key. Learn more about how to fix a leaking roof.
If a leak occurs due to dry rot, everyday rain, or normal freeze and thaw cycles, roof leak repair coverage from American Home Shield can help*. Select this add-on coverage to help with the cost of covered repairs to your roof, such as replacing shingles or tiles, repairing nail pops, or repairing underlayment. If you have the ShieldPlatinum™ plan, roof leak repair coverage is included! Choose from one of our home warranty plans to protect your home and your budget.
*Please note that roof leak repair coverage from AHS does not cover items that penetrate the roof, such as skylights, vents, chimneys, cupolas, and exhaust lines.
AHS assumes no responsibility, and specifically disclaims all liability, for your use of any and all information contained herein.