Learn the major differences between pre-qualified vs pre-approved when it comes to mortgage terms.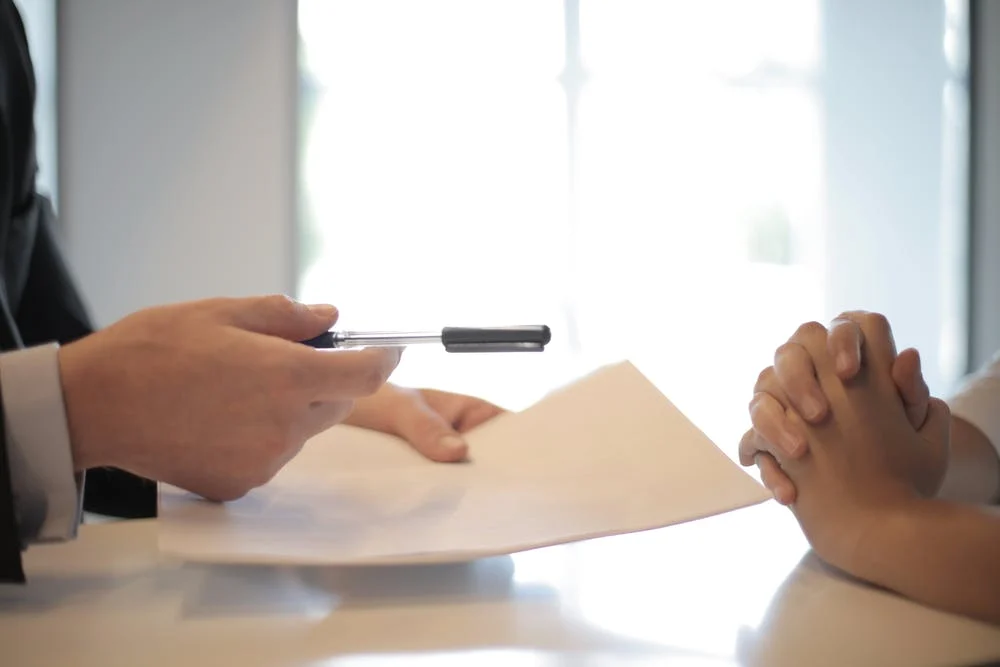 When you start shopping for a home, you'll probably hear that you need to get "pre-qualified" or "pre-approved" for a mortgage in order to be taken seriously as a buyer and have a competitive edge. But what does that even mean? Are "pre-qualified" and "pre-approved" the same thing?
No, they're two different things. Pre-qualification is a good option if you're not yet sure whether you're financially ready for a home but want to see what kind of loan you might qualify for and perhaps proceed if a home purchase seems affordable. Pre-approval is a good option if you know you're ready to buy a house and line up financing.
What It Means to Pre-Qualify for a Mortgage
Getting pre-qualified for a mortgage means you'll get a ballpark estimate of how much you might be able to borrow based on your income, debt and assets. The process is quick — usually no more than three days, if that — and fairly easy. It doesn't impact your credit score, but it also doesn't include a credit check or any below-the-surface investigation of whether or not you can afford a home.
The loan amount you're pre-qualified for is just an estimate, and it's not a sure thing. Further digging into your credit history might reveal issues that could preclude you from qualifying for a mortgage at all. You may not get any interest rate information, either. But getting pre-qualified is a chance to shop for different mortgage products and assess your financial fitness to buy a home.
What It Means to Get Pre-Approved for a Mortgage
While pre-qualification is a good indicator of whether you're financially fit enough to buy a house, a pre-approval is definitive proof. The mortgage pre-approval process is more in depth than the pre-qualification process. It involves a hard credit check, as well as investigation of your assets, but you'll get a commitment from your lender regarding a loan amount, and you may get interest rate information as well. You'll have to fill out an application and perhaps pay an application fee. You'll also have to tell your lender how much of a down payment you expect to make.
Which Should You Get?
Whether or not you get pre-qualified, you still need to get pre-approved in order to appeal to sellers. Should you get pre-qualified first and then get pre-approved, or should you skip straight to getting pre-approved? Which one is the better financial choice? Which one carries more weight in the marketplace?
Skipping pre-qualification and going straight to pre-approval is a bad move if you're not sure you're buying a home. You may have to pay application fees to get pre-approved, and there's no point in going through the application process for a mortgage pre-approval if you're not going to follow through with the purchase. It's a waste of time.
However, if you're sure you're buying a home and you've found a lender, you can go ahead and get pre-approved and skip the pre-qualification process. Mortgage pre-approval carries more weight than pre-qualification, since it means you already have an offer lined up and all you have to do is present a contract to your lender to set things in motion. And, if you want to compare rates from different lenders, you can avoid multiple hits to your credit by getting all your pre-approvals within the same 30-day period.
However, most sellers are content to take a pre-qualification letter just as seriously. It may be a requirement in some markets, and it gives you a general idea of how much you can afford to borrow. You can get multiple pre-qualification letters without worrying about a hit to your credit, since they don't involve a credit check. This will give you the chance to discuss your loan options with several lenders. Once you've seen some houses, done the math and found a lender, you can go through with the pre-approval process if you still want to.
Getting a mortgage pre-approval is ideal, because it speeds up the buying process and helps you close on your home faster. If you're in a competitive bidding war, a pre-approval letter might sway the seller in favor of your bid, in hopes of a smoother sale and a faster close. No seller wants to go under contract only to have the sale fall through, and it's helpful to know exactly how much you're allowed to spend when shopping for a house.
The mortgage process can be confusing for many home buyers, even those who've been through the process before. Once you've got the keys, you're going to be faced with an even more daunting challenge: maintenance and repair of your home. Be sure you're covered with a home warranty from American Home Shield®, so that your home and budget are protected when unexpected breakdowns occur.
AHS assumes no responsibility, and specifically disclaims all liability, for your use of any and all information contained herein.