Even when listing clients have full confidence in your experience and service, they still may harbor concerns about selling their home. In addition to the complexities of real estate transactions, selling a home can be an emotional and stressful experience for many people. Here are some of the issues that may be weighing on sellers: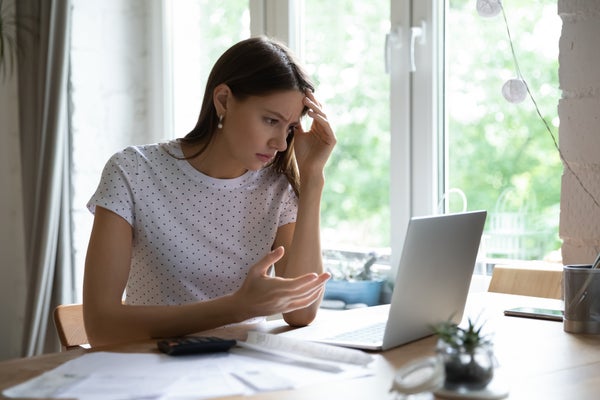 Price
For most people, a home is a big financial investment and its resale value can be an important component of their financial planning. Additionally, sellers may be counting on a certain sales price to enable them to make their next real estate move. You can help sellers confront this concern by providing realistic expectations of current market conditions in your area, and by producing comparable housing sales statistics. It also may be helpful to communicate any feedback you receive from potential buyers and their agents about the asking price.
Timing
Sellers can feel very vulnerable about potential timelines as they wait for offers to come in. Will the home sell in time to find another place to move? If they've already put another home under contract, will they sell their home in time to make that work? Will they have enough time to pack their belongings and move? Will the timing of the sale interfere with other upcoming life events, such as graduations and vacations? Walkthrough average escrow timeframes with your clients to help them understand the steps that need to be completed so they'll know what to likely expect.
Leaving
Sellers may have strong emotional connections to their homes. Even if they are selling for very good reasons, moving on can be hard. Leaving a home can be especially difficult if your clients raised a family in the home, if it was a first real estate purchase, or if they describe it as their dream home. Show understanding about any reluctance your clients express about leaving and help them see how their home will bring the same joy for the new buyers.
Security
Having strangers troop through their property for showings, open houses, inspections, and appraisals can leave sellers feeling vulnerable. To help assuage any fears, go through the safety and security measures you practice. Let them know exactly who will have keys to their home and how those keys are managed, as well as how any security passwords or access codes are handled. Tell your sellers what security measures to expect during showings and open houses, such as what agents will be present, sign-in requirements, and making sure that all doors are locked when leaving. To be on the safe side, you might suggest that clients lock up or remove any valuable or sentimental items while the home is on the market.
Inspection
Home inspections can cause a lot of anxiety for sellers, even when a home has been well maintained. Go over what is covered in an inspection report and make sure sellers understand how they can help facilitate the inspection by making sure the inspector can access the areas and systems to be included. Encourage your sellers to go ahead and fix any known or suspected defects before showings begin and to continue to take care of routine maintenance while the home is on the market.
Breakdowns
Sellers may be concerned about what would happen if a major system or appliance fails during the listing period or after they turn the home over to the new owner. That's why an American Home Shield® home warranty with the Seller Coverage Option can be especially valuable for listings. Included in more than 300,000 real estate transactions every year, American Home Shield home warranties can help protect your clients' budgets from unexpected covered breakdowns while they're on the market and can help reduce home inspection issues that may arise. The Seller Coverage Option includes everything in the American Home Shield Essential plan for up to six months while a home is listed, with no money due until closing. Seller coverage is limited to $2,000 on covered repair and replacements during the listing period and is subject to the limitations and exclusions of the contract.
Knowing what sellers' concerns may help you allay fears and calm nerves. Initiate some open and honest conversations with your sellers by asking them questions about these potential issues and by encouraging them to share any other concerns that may be bothering them. Confronting concerns head-on can help you provide the kind of service excellence that leads to satisfied clients.
AHS assumes no responsibility, and specifically disclaims all liability, for your use of any and all information contained herein.