Home showings require a lot of time and effort from agents, sellers, and buyers. Sellers have to prepare and maintain the property to look its best, agents spend time arranging appointments and conducting tours, and buyers may look at multiple properties over weeks and even months before making a single offer. Make your showings count with these helpful tips: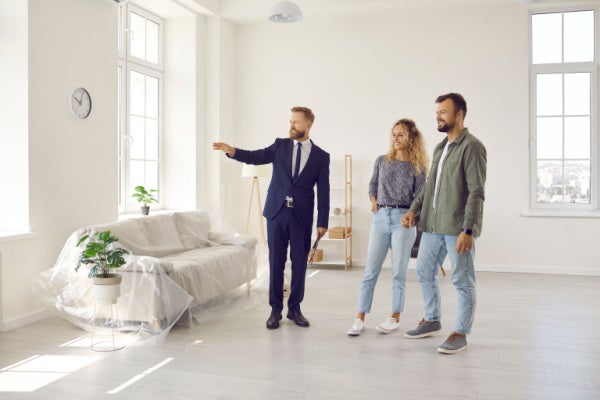 Give the sellers as much notice as possible. Having the home in sparkling condition shows the property in its best light and is advantageous for everyone.
If you're the listing agent, arrive early to unlock doors, adjust thermostats, turn on lights, and open window treatments. If you're the buyers' agent, make every effort to be on time for the appointment. If your clients are arriving separately, make sure they have detailed directions to the home and preferably have reviewed the online listing beforehand.
Before the tour starts, give potential buyers a brief overview of the home and point out unique features, history, improvements, or amenities. If they aren't familiar with the neighborhood, offer a summary of the area as well.
Anticipate questions and have utility history, the approximate age of systems and appliances, property tax estimates, roof condition, and any other information that might interest buyers. If you don't have answers to questions that are asked, make it a priority to follow up promptly after the showing with the requested information.
Give potential buyers time to look around the house and talk privately.
Have printed materials with property and neighborhood details that potential buyers and agents can take with them.
After the initial showing, follow up with potential buyers and offer to schedule a second look.
Report to sellers about how the showing went, and follow up with the buyers' agent for any feedback you can pass along to the sellers.
Include an American Home Shield® home warranty with Sellers Coverage Option* on every listing. With protection for the same items in the ShieldEssential Plan, sellers enjoy American Home Shield coverage for up to six months while the home is on the market. The warranty transfers to the buyers at closing, when payment is made.
American Home Shield also offers Livable and Forgivable Coverage that includes things often not covered by other warranty plans, such as:
Older items, no matter their age
Undetectable pre-existing conditions
Items without maintenance records
Breakdowns caused by lack of maintenance
Malfunctions due to sediment, rust, or corrosion
Removal of old, defective items
Duplicates of the same item, like that extra fridge
Be sure to promote the home warranty in marketing materials and ensure potential buyers are aware of this valuable coverage. American Home Shield protection can help boost buyer confidence and may help mitigate objections about the condition or age of systems and appliances as well as potential home inspection issues. For more information, visit ahs.com or contact your American Home Shield Account Manager.
* Subject to a $1,500 cap for all trades during the listing period.
* See the plan contract for coverage details, including service fees, limitations and exclusions. Charges for non-covered items may apply. 
AHS assumes no responsibility, and specifically disclaims all liability, for your use of any and all information contained herein.