If you just moved into a new house or apartment, you're probably wondering how to set up gas, power, water and other utilities. Here are some tips to help you do so.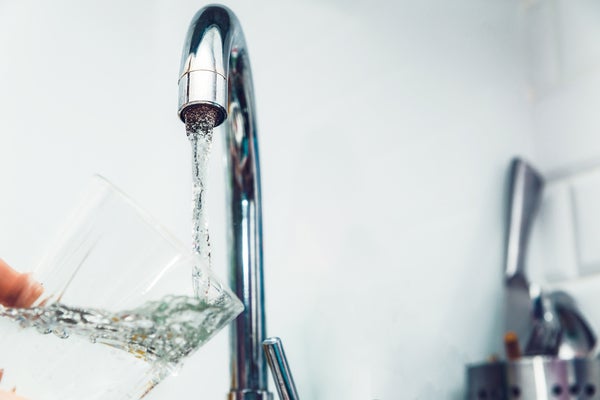 There's so much that goes into moving into a new house. Getting together moving supplies, packing up your stuff, donating or selling things you don't want to take with you, scheduling movers, forwarding your mail, and of course, setting up utilities in your new place. You don't want to end up without power, water or internet at your new place because you weren't proactive about setting up your utilities.
But if it's your first move, you might be wondering how to set up utilities, or what services are even considered utilities. Even if you've moved several times before, it can be helpful to streamline this process so you can get comfortable in your new home right away and focus on really settling in.
Get Provider Contact Information
If you're moving within the same city or neighborhood, you might already have all your utility providers' contact information, but if you're moving further away, or this will be your first move, you'll need to get the utility provider info for your new home. If you're moving fairly close by but plan to change providers, you'll need to make sure you have the contact info for the new providers.
Write down all of your utility providers' contact information — phone numbers and payment addresses — in a master list. What services are considered utilities? Most people count cable TV and internet, phone, water and sewer, trash pickup, gas, and electricity as basic utilities. You probably won't need a landline phone, and there's really no need to get a new cell phone number unless you want to. Cable and internet, gas, and electricity are usually run by public or private companies, but water and sewage and trash collection will be managed by your new municipality, so you'll need to set this up with the city.
Give Providers Plenty of Notice
While you can certainly set up utilities on short notice, it's a good idea to give providers a few weeks' or a month's notice that you need utilities turned on at your new address by a certain date. Some providers may be able to turn on your service remotely, or at least without bothering you, but others, like your gas or cable companies, might need you to be present to let a technician into the house. Calling early gives you more flexibility to set up a service appointment.
Check Homeowners Association Coverage
If you're moving into an area with a homeowners association (HOA), it might cover some basic utility services, like water and sewage, trash collection, and gas. Check with your HOA about any utility services covered by your fees before you contact service providers directly. You may be able to pay your bills for multiple utilities to your HOA and save yourself some trouble.
Change Your Address
Make sure you give your utility providers your new address, especially if you're moving locally and keeping the same providers. Put in a forwarding order with the Postal Service so you can be sure you'll receive any misrouted bills in the event that one or more of your utility providers fails to change your address in your file.
Pay Any Outstanding Bills
Any overdue bills that you have with a utility service provider could come back to bite you in the form of larger deposits to start service, black marks on your credit or even denial of service at a new address. When calling to switch your utility service to a new provider or address, or both, make sure to ask if you have any overdue or outstanding bills and pay them off to protect your credit rating, get the lowest deposit rates from utility providers and avoid any interruptions in service.
Get One Last Reading of Your Old Meters
Before you leave the area, be sure to get a final reading of the water, electric and gas meters at your old address. Keep records of these readings to compare with any final bills you might receive and to bolster your case should you need to dispute an unexpected utility bill from your old address.
Setting up your utilities when you move into a new house should take no longer than a couple of hours on the phone, and maybe a visit to your new city's water department. Taking the time to arrange utility service at your new address well in advance can ensure that you have all the modern comforts you need on moving day.