It's the most wonderful time of the year . . . and the busiest, especially for professionals with thriving real estate careers. How do you keep business running smoothly while still making time for holiday preparations as well as family, friends, and festive fun? Here are some ideas for balancing a real estate career and still staying jolly this special season: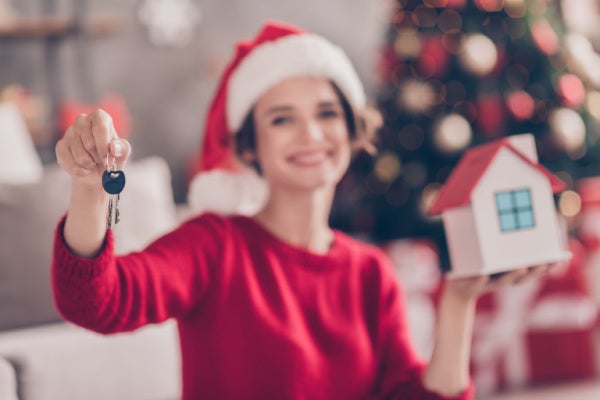 Keep a detailed calendar
Block out your time in quarter-hour increments, and schedule each day down to the minute. Merge your calendar with your business calendar so everything is listed in the same place. Display a family calendar, bulletin board, or chalkboard in your home to keep your household aware of important dates and appointments. If you have any cancellations or schedule shuffling, use the open time to take care of holiday tasks. Take time at the end of each week to look ahead to the following week to see how you can prepare and maximize your time.
Shop ahead
Holiday shopping and gift buying can be time-consuming and stressful. Shopping ahead as much as possible will help free up your time as the holidays approach and give you a better chance to enjoy family, friends, and seasonal activities. Even if you have to take a day off from work or your weekend to focus solely on shopping and ordering gifts, checking off your list ahead of time can give you a productive head start on the holidays. Make a list, stick to your budget, be decisive, and skip the last-minute shopping crowds.
Prioritize
Nobody can do it all during the holidays, so why even try? Decide what's important to you and what you and your family enjoy most, and focus on those things. If you don't care about a Clark Griswold-worthy light show in front of your house, hang a wreath on the door and move on to something you enjoy more. If getting together with family and friends makes you happy, then it's well worth the time and effort it takes to host a big seasonal bash. If holiday music ignites fond memories, schedule a few concerts to attend.
Outsource
If you are long on holiday expectations but short on time, outsource some tasks. Hire someone to decorate the exterior of your home, purchase specialty cookies and cakes instead of baking them yourself or pay a neighborhood teenager to wrap your gifts. Engage a cleaning service to get your home ready to welcome houseguests or use your local department store's shopping service to help select gifts.
Combine
Look for ways to accomplish multiple objectives at once. For example, you can combine business and pleasure by inviting colleagues, partners, and clients to your holiday party. Or, if you're looking for ways to serve your community during the holiday season, combine business and service by inviting colleagues, partners, and clients to volunteer with you at local food banks or other charitable organizations.
Get an American Home Shield® Home Warranty For Yourself.
The last thing you need during the busy holiday season is the inconvenience and disruption caused by an unexpected home breakdown. American Home Shield offers a Partner Program designed for real estate professionals to receive comprehensive home warranty protection for their own home at a discounted price with the same coverage that clients enjoy. Agents receive a $50 discount on ShieldEssentialSM, ShieldPlusSM, and ShieldCompleteSM real estate plans* and can even renew at the end of the contract term at the special first-year price. To order, simply log in to the Partner Portal and select "This home warranty is for myself" when submitting a new order. Order today and bring American Home Shield home for the holidays this year.
* See the plan contract for coverage details, including service fees, limitations and exclusions. Charges for non-covered items may apply. 
AHS assumes no responsibility, and specifically disclaims all liability, for your use of any and all information contained herein.