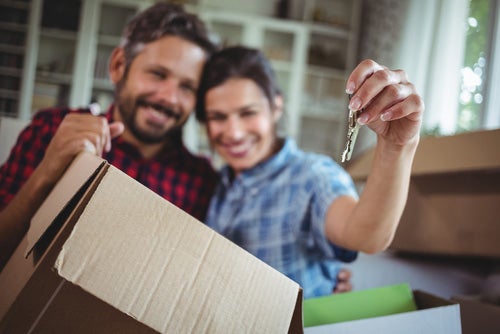 A home loan is often the only way people can afford to purchase a home, but sometimes a large down payment just isn't doable. If you find yourself in this situation, don't worry. This is precisely why private mortgage insurance and the Homeowners Protection Act were created.
Learn about when you qualify for homeowners mortgage insurance, what it is, and how it relates to the Homeowners Protection Act—all important things to know when you're obtaining mortgage approval and are in the process of purchasing a home.
What is Private Mortgage Insurance?
Private mortgage insurance (PMI) is essentially house buyer protector insurance that protects the lender but is paid for by the purchaser––you—along with your mortgage payment. To encourage home sales, especially for first-time home buyers, lenders began looking for ways to make home ownership more attainable because, let's be honest, 20 percent of the purchase price of a home is a lot of money. In order to allow purchasers to put down less than 20 percent, private mortgage insurance (PMI) is usually required. It is also required if you refinance your house and end up with less than 20 percent equity.
Is PMI Always Required?
Home buyers are required to purchase private mortgage insurance if they are applying for a conforming loan, sometimes called a conventional loan, and cannot afford to pay 20 percent of the purchase price as a down payment. Your qualification and the cost of your PMI premium are determined by your credit score, how much money you put down, and the number of years (the term) your loan is for. (Traditional home loans are 30-year terms.)
PMI is available to buyers that have not-so-good credit scores or little money for a down payment. If you fall into this camp, a loan guaranteed by a federal agency may be the ticket. FHA loans are guaranteed by the Federal Housing Authority, and VA loans are guaranteed by the U. S. Department of Veterans Affairs. FHA loans have mortgage insurance premiums that are required for the full term of the loan, and VA loans have no mortgage insurance premium requirements.
Who Does Private Mortgage Insurance Protect?
Private mortgage insurance ultimately protects the lender. When it comes to obtaining a home loan, you first have to find someone (aka, a lender) that is willing to hand over the right amount of cash to the seller in exchange for monthly payments from you. This has to be a good deal for the lender, though. If you are not able to make the payments, the lender has to be sure that the house is worth enough to cover the amount of the balance of the loan, as well as the expense of a potential foreclosure of the property and the expense of selling it.
This is where the down payment comes in. It has long been considered that putting 20 percent of the value of the home down at the time of purchase is enough to cover these expenses. If you can't pull together a 20 percent down payment, the lender needs assurance that they will be reimbursed if you can't make your mortgage payments, which is why PMI is required in these cases.
How Much is Private Mortgage Insurance?
The cost per year of private mortgage insurance is around one percent of the loan amount. It's typically divided into monthly payments. The better your credit, loan-to-value ratio, and debt-to-income ratio, the better your PMI rate will be (in most cases).
What is Lender-Paid Mortgage Insurance?
Lender-paid private mortgage insurance is when the lender purchases the PMI coverage. But don't get too excited––the lender is not really giving you free mortgage insurance. You still pay a fee for the insurance, either with a lump sum up front or with a higher interest rate on your loan for the duration of the loan—which means it cannot be cancelled outright.
Lender-paid private mortgage insurance is beneficial in some circumstances—say, if you have a short-term loan—but for traditional 30-year loans, you'll pay more in the long run compared to borrower-paid PMI.
What is the Homeowners Protection Act and How is it Related to PMI?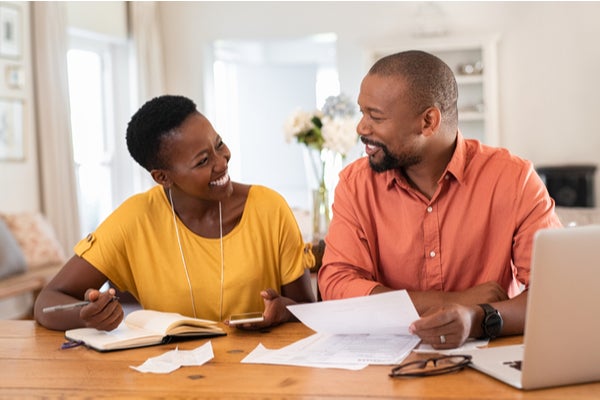 The Homeowners Protection Act of 1998, also known as the PMI Cancellation Act or Home Buyer Protection Act, was enacted because of difficulties homeowners were having canceling their private mortgage insurance after their equity had increased to more than 20 percent of their home's value. When your equity is at or above 20 percent, Homeowner Protection Act regulations stipulate that lenders are required to automatically cancel PMI because you're no longer considered at risk of defaulting on the loan. There are also disclosures required by the Homeowners Protection Act for lenders to be clear and up front with how and when PMI can be cancelled.
The PMI Cancellation Act applies to people who have mortgaged the purchase of their single-family principal residence, so it's for residential mortgages only, the construction of that residence, or refinancing. Mobile homes, condominiums, townhouses, and cooperatives are also included. It also doesn't matter if your mortgage has a fixed rate or an adjustable rate.
How do You Cancel Borrower-Paid Private Mortgage Insurance?
If your lender doesn't automatically cancel your PMI at the appropriate time, you can request cancellation yourself. Knowing how to cancel private mortgage insurance is simply a matter of initiating the cancellation with written notice to the servicer of the mortgage. But certain conditions have to be met to qualify:
The mortgage has to have been executed on or after July 29, 1999.
You have maintained a good payment history.
If your equity in the home has increased as a result of increased property value, you need to prove it to the lender, usually through an appraisal.
The balance of the loan has reached 78 percent based on the original value at the time of the loan and the amortization (or loan repayment) schedule.
The balance of the loan has been reduced to 78 percent of the original value based on actual payments made, in the case of paying more than the required monthly payments.
Conditions have been met to satisfy the lender, usually through an appraisal, that the value of the house has not dropped below the original value.
There are no liens against the equity in the property.
What is Automatic Termination?
According to HPA mortgage insurance requirements, the servicer of the mortgage must terminate the private mortgage insurance as soon as both the balance of the loan drops to 78 percent of the original value based on the amortization schedule and the borrower is current on the payments.
Whew! That's a lot to take in, right? Just remember that providing a 20 percent down payment on your new home isn't always necessary or possible. That's why private mortgage insurance was created—to allow you to buy the home of your dreams while protecting the lender.
Feel empowered through the home buying process by understanding your responsibilities and rights as a new homeowner. Learn more about homeownership with these additional homeowner resources, including homeowner tax deductions, home equity loans, information about buying a house with student loans, as well as ways to keep your home protected with home warranty from American Home Shield.