If you're preparing for a move, you may be wondering how to find a reputable moving company. There are a lot of moving companies out there, so finding one that's reliable, trustworthy, and works for your specific moving needs is imperative.
This guide will help you choose the right company to move your possessions, so they stay safe and sound, and your wallet stays happy.
How Do I Evaluate Moving Companies?
Finding a good moving company means having the confidence to feel safe and empowered throughout your moving process. When considering how to choose a moving company, you'll first want to figure out how to evaluate a moving company's quality and capabilities.
Check the Moving Company's Credentials
Whether you're hiring a long-distance moving company or one for a move just around the block, it's important to verify the company's credentials.
Companies in most states should have a U.S. Department of Transportation (USDOT) number and Federal Motor Carrier Safety Administration (FMCSA) carrier number. Companies in states that don't require a USDOT or FMCSA motor carrier number will still need to have those numbers if they conduct any interstate travel. You can usually find these numbers on a moving company's website and on its vehicles.
Consider the Services Offered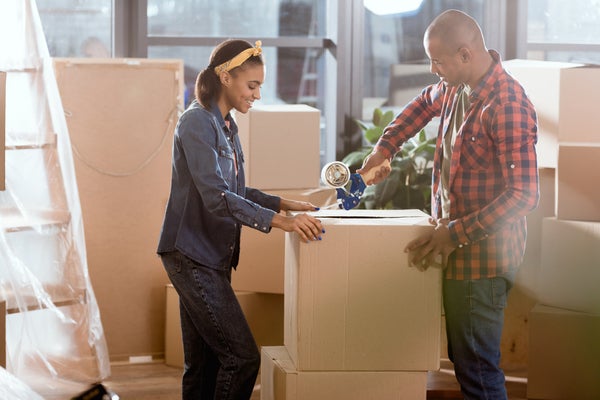 Not all moving companies offer the same services. Beyond simply transporting your items, some companies might be full-service moving companies offering services like packing, loading and unloading, furniture disassembly and assembly, storage, specialty item transportation (such as above-ground hot tubs, large exercise equipment, refrigerators, and pianos), and even clean-up services.
You may only need a moving company that moves the items from your current house to your next house. Either way, finding a company that offers services necessary for your specific moving needs and budget is an important part of evaluating whether a moving company is right for you.
Look at Moving Company Reviews and References
Reading reviews and getting references are some of the best ways of finding a good moving company. You can look for complaints lodged with business review organizations like the Better Business Bureau or simply check out company reviews on aggregate review platforms like Yelp, Google Reviews, or Angi.
You can also ask a moving company for references demonstrating their track record of positive service. References can include accrediting agencies and insurance agents as well as previous clients.
It can also be helpful to ask friends and family if they can recommend any movers they've used in the past.
Beware of Red Flags
If you take away only one moving tip, this should be it. Sometimes you just have a gut feeling about whether a person or company is trustworthy or not—and we recommend listening to your gut. When you're in the process of evaluating moving companies for your upcoming move, be on the lookout for red flags that give you a gut response. This may include:
Rude or otherwise unprofessional behavior during the estimate process

Demanding full payment up-front

Using a rented or unmarked van

Showing up late to appointments

Not responding to your questions right away or with enough complexity

Refusing to commit to an estimation
What Questions Should I Ask Professional Movers?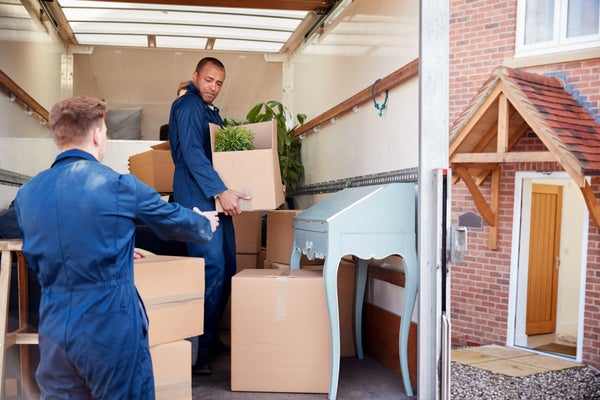 Once you've verified a moving company's legitimacy through checking its registration number and reviews, it's good to ask them questions during an initial phone call or appointment to determine if they'll be a good fit for your move.
Questions you should ask your professional movers include:
What's the cost estimate for my move? How does that compare to the average cost of a moving company?

What kind of company are you (broker, carrier, or broker/carrier)?

Will there be additional fees or any hidden fees?

Are you experienced with my specific type of move (consider distance, stairs, number and fragility of possessions being moved)?

Do you use subcontractors?

Do you offer liability insurance or other related coverage?

How do you handle damage and loss claims?

Does your company conduct background checks on its employees?

Do you guarantee delivery dates for my move?
Having the company answer these questions will help grant you peace of mind that your possessions will be in safe hands and assure you that you're finding a good moving company. Here is a comprehensive list of questions to ask professional movers.
Final Tips to Help Your Move
Finally, it can be helpful to write up a moving day checklist so that you don't accidentally forget anything important during your move.
Since moving can be expensive no matter where your new home is, you may want to start thinking about how to save money as a new homeowner. Now that you know how to choose a moving company, enjoy peace of mind by protecting your new home with a home warranty.
Items
covered by a home warranty
include major parts of your home's key systems, like electrical, plumbing, and HVAC, and kitchen and laundry appliances. A home warranty with
American Home Shield®
will help ensure that your peace of mind and budget are protected from the moment you move in. Check out our
pricing and plans,
or call 888.654.4853 to speak with an agent.
AHS assumes no responsibility, and specifically disclaims all liability, for your use of any and all information contained herein.