While some buyers may insist on considering nothing but new construction, it's likely that you also have clients who are drawn to the appeal of older homes. While selling older homes may present some challenges, there are also benefits to marketing properties that have been around for a while. Here are some of those: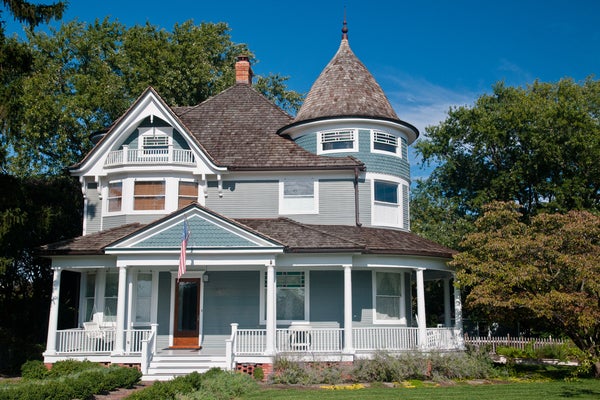 Charm
Older homes are often filled with character and architectural details that may not be found in newer construction. Floor plans, higher ceilings, generous windows, and decorative elements can combine to create graceful and inviting spaces that harken bygone eras.
Quality
Construction and material quality are often a selling point of older homes for good reason. Many people believe that older homes are more solidly built and may be more structurally sound. Be sure to point out any special craftsmanship, building materials, or attention to detail that went into constructing the home so potential buyers can appreciate these features.
Established Neighborhoods
Older homes are often located in desirable neighborhoods that have longstanding, respected reputations in the community. Leveraging the neighborhood appeal can help market listings and attract interest.
History
The backgrounds of older homes and neighborhoods can be compelling selling features. To find out a home or neighborhood's history, ask sellers what they know or check public records. Old photos can also help establish timelines for changes that were made throughout the home's history. Local historical societies or longtime neighbors may also be able to help fill in the blanks. Potential buyers will likely be interested in knowing construction dates, number of owners, renovations or changes that were made to the original structure, and any role that the home or neighborhood played in important local historical events.
Landscaping
Older homes often boast mature trees and established gardens and plants. This can be a boon for buyers who don't have green thumbs or who don't want to spend a lot of money on landscaping.
Location
Many towns grew outward from the perimeter around downtown areas, making the location of older neighborhoods convenient and desirable. The proximity of older neighborhoods to city centers and amenities can make them especially appealing to younger buyers.
Value
Older homes may offer more square footage or larger lots for your buyers' money. Showing your clients what comparable sizes are available in new construction for the same prices may help underscore this benefit.
Renovation
Buyers who are looking for fixer-upper opportunities may be especially interested in listings that have a little age on them. With some imagination and foresight, older homes can be updated and modernized while retaining their original character and charm.
Nostalgia
Older homes and neighborhoods may remind buyers of a house they grew up in or of visiting an older relative's home, evoking fond memories. These remembrances can help buyers form connections to older listings.
To help overcome objections about older home systems and appliances, be sure to tell your clients about the benefits of American Home Shield® home warranty coverage. With Livable and Forgivable coverage included in every plan, American Home Shield home warranties cover breakdowns due to:
Old age
Lack of maintenance
Rust, corrosion, and sediment
Undetectable, pre-existing conditions
Mismatched systems and improper installations
Removal of defective equipment
Refrigerant capture, reclaim, disposal
Permits and code violations (up to $250 per agreement term)
For more information about how American Home Shield home warranties can be beneficial for real estate transactions that include older homes, contact your local Account Manager or visit ahs.com today.
AHS assumes no responsibility, and specifically disclaims all liability, for your use of any and all information contained herein.