Home buyers and sellers have a lot riding on real estate transactions, financially and emotionally. The decisions made when buying or selling a home can impact your clients for years to come. That's why you'll find that many clients need even more from you than your real estate expertise and experience. They also need your empathy. It's important to them that you understand their goals, problems, and concerns throughout the real estate transaction process. Here are five ways that agents can show empathy: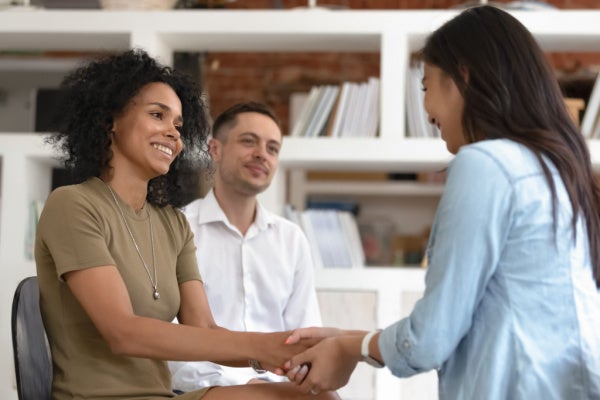 1. Listen
Clients need to know that you hear and understand them. You can practice active listening techniques whenever you speak with them in person or on the phone. First, eliminate any distractions when talking to clients. Avoid glancing at your phone, watch, or speaking to other people. Focus only on the client and what they are saying. Repeat the important portions of the conversation to ensure you heard and understood correctly. Ask questions for clarification and to show interest. Then, summarize the gist of the conversation and validate what they've said by indicating agreement or suggesting next steps to take.
2. Act
Perhaps the best way to show empathy is to act on what your clients have told you. For example, if buyers express financial concerns, show them only properties that are well within their stated price range. If sellers seem anxious about market conditions, keep them abreast of comparable sales in their area and local real estate forecasts and trends. If clients confide in you about a particular concern, commit to a plan of action that you will take to address and ease their apprehension.
3. Be responsive
Return calls and messages promptly. Reply to emails as soon as you can. If clients request information from you, compile the data right away. When clients feel that they are your priority, they'll be more likely to describe you as empathetic.
4. Follow Up
Don't drop the ball when clients have questions or concerns. Even if you've addressed an issue or a request, follow up to see if your action and response was sufficient. For example, if a seller asks for feedback after showings, check in every now and then to see if they are satisfied with the feedback that's been provided. If a buyer asks about utility costs for a particular property, follow up to see if the information provided answered their questions. When clients see you following up, they will feel that their concerns, queries, and objectives are important to you.
5. Offer solutions
When clients turn to you, sometimes they need more than a listening ear – they need solutions. For instance, explaining the value and benefits of home warranties shows that you understand and empathize with budget concerns and worries about the financial implications of inevitable home breakdowns. With American Home Shield® home warranty protection, your clients can keep their homes running and their budgets on track. Even better, American Home Shield goes beyond traditional home warranties by providing exclusive member perks, like discounts on new appliances and services, including tech installation and setup, pre-season HVAC tune-ups, and more. With American Home Shield, you can show clients that your empathy for them extends even after deals close. Contact your American Home Shield Account manager or visit ahs.com today for more information.
See the plan contract at ahs.com/contracts for coverage details, including service fees, limitations and exclusions. Charges for non-covered items may apply. 
AHS assumes no responsibility, and specifically disclaims all liability, for your use of any and all information contained herein.