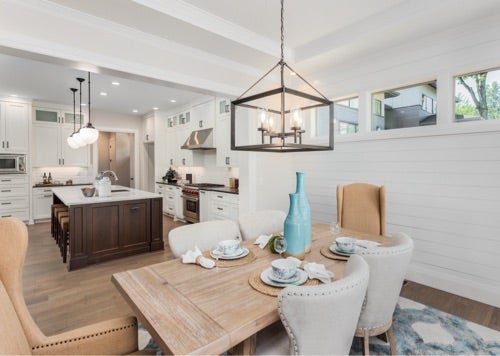 What is Home Staging?
Home staging is the process of preparing a home for sale in a way that will appeal to potential buyers. A well-staged home can make a big difference in attracting potential buyers and ultimately selling your house. The goal is to showcase the home's best features and create an emotional connection with buyers, leading to a faster sale at the best possible price.
What is Soft Home Staging?
Soft home staging involves making minor adjustments to the home's decor and furnishings, such as decluttering, depersonalizing, and adding some decorative touches. Soft staging is an excellent option for homeowners who want to showcase their home's potential without investing a lot of time or money.
What are Ideas for Staging a Home?
When thinking about how to stage a home for sale, there are many factors that you'll want to keep in mind. Here are a range of ideas to consider for staging your house.
How to stage a home for sale
Home staging prepares a home for sale by enhancing its appearance, functionality, and flow and can range from minor tweaks, such as decluttering and rearranging furniture, to full-scale renovations that update the home's style and functionality. Ultimately, you want to make the home more attractive to potential buyers, allowing them to envision themselves living in the space.
Declutter and Depersonalize
When preparing your home for sale, you'll want to take time to declutter your house and remove personal belongings. Professional home stagers have learned that depersonalizing spaces, meaning removing items that make a space feel like it already belongs to someone else, is an essential part of helping prospective buyers visualize living in the space.
Beyond depersonalizing, you'll also want to reflect on what makes the space look expansive and, frankly, valuable. It's often recommended that you add a little natural flair to each room in order to enhance the good vibes of the space. Insiders often refer to this as "bringing the outside in". Keeping that in mind, excessive use of fake flowers can make a space appear cheap and less luxurious.
Deep Clean
Make sure the house is squeaky clean from top to bottom. This includes:
Windows
Carpets
Appliances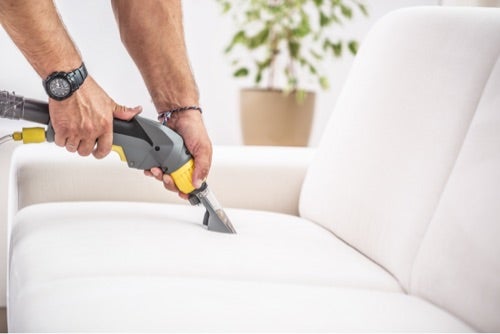 A clean home conveys a sense of pride in ownership and makes a positive impression on potential buyers.
Make Repairs
You'll want to make sure you make repairs while staging your home. It's in your best interest to fix any minor repairs, such as leaky faucets, broken tiles, or cracked windows. These small details can make a big difference in a buyer's perception of the home. If you're staging on a budget, you can limit repairs to those that are most essential and enhance the home's natural aesthetic.
Improve Lighting
Sufficient lighting makes a home feel more spacious and inviting.
You can improve the lighting in spaces by opening curtains, cleaning windows, replacing burned-out bulbs, and adding accent lighting to highlight the best features.
Curb Appeal
The first thing buyers see when they arrive at a house is the exterior. Because this is the first impression, you'll want to make sure the house looks exciting and inviting at first glance.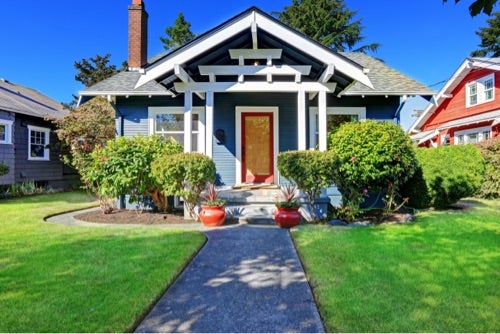 In order to enhance curb appeal, it's recommended you take time to:
Mow the lawn
Trim shrubs
Clean the porch
Add fresh flowers and plants around the property and especially the entryway
Room Staging
Rearrange furniture to create an open and inviting floor plan. Remove unnecessary furniture to make rooms feel more spacious, and add decorative accents to create a cohesive design style.
There are a ton of great tips out there for how to stage rooms to bring out the best in every home's spaces. Making spaces look their best for prospective buyers might involve moving couches, adding throw pillows, adding area rugs, adding soft lighting, and hanging large mirrors or large pieces of artwork.
Images of yourself and your family on the walls are not ideal for the purpose of selling a house. Further, it's best to have large pieces of artwork instead of lots of little photographs in frames. When hanging artwork, be sure not to hang pieces too high. Remember, you want buyers to be able to imagine themselves in these spaces.
Ideally, you want to create a warm and cozy atmosphere in the house to make it feel inviting. You can create these sensations to make the home feel inviting and relaxing.
How Can I Manage The Cost of Home Staging?
The cost of home staging varies depending on the scope of repairs needed to make the house presentable for prospective buyers as well as the area where you live.
Soft staging is less expensive than full-scale home staging. Costs can range from a few hundred dollars to several thousand. However, the investment is worth it if it results in a faster sale and a higher selling price.
Even More Ideas to Ensure Exceptional Home Staging
Neutral Colors
Neutral colors, such as beige, white, and gray, create a clean and cohesive look that appeals to a wide range of buyers.
Create a Focal Point
Create a focal point in each room, such as a fireplace, a large piece of artwork, or a statement piece of furniture. This draws the buyer's attention and highlights the room's best features.
Make Use of Mirrors
Mirrors can create an optical illusion of a larger space. Mirrors can also reflect natural light that results in a room feeling brighter and more inviting.
Why Stage Your Home?
A well-staged home is sure to attract more potential buyers. More interest results in a higher volume of showings. Interest builds on interest, attracting more buyers and higher chances of receiving ideal offers.
Effective staging improves the likelihood of your home selling faster. No one wants to see their house sitting on the market for months on end. Staged homes statistically sell faster than those that are not staged. By highlighting the home's best features and creating a more welcoming environment, potential buyers can imagine themselves living in the space, which can lead to a faster sale.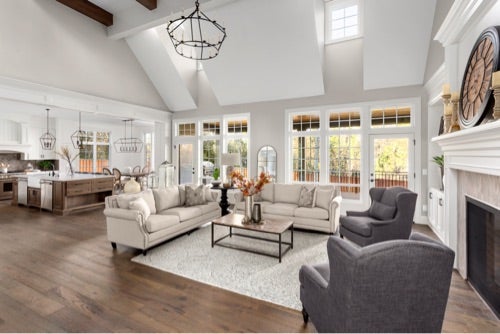 Staged homes sell at higher prices, in part, because buyers are able to see themselves living in the space and this incentivizes them to want to invest. A buyer may outbid other prospective buyers because they have already developed an emotional connection with the house as a result of the staging making the home feel more welcoming and memorable.
Home Warranties Protect Your Investment
A home warranty from American Home Shield helps you create, design, and renovate while maintaining peace of mind knowing that your home investment is protected. You can also add an American Home Shield real estate warranty to your listing once it's perfectly staged to give you a competitive edge and help your home stand out.
See the plan contract for coverage details, including service fees, limitations, and exclusions. Charges for non-covered items may apply.