As any successful home seller will tell you, home staging can be key to making your listing memorable, welcoming and appealing to potential buyers. See how simple it can be with our top house-staging tips.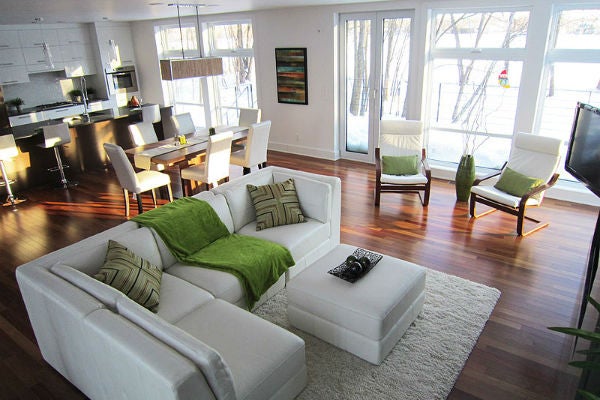 1. Make it Clean
A professional house cleaning can be a wise investment to make sure carpets and neglected areas like ceiling fans, baseboards, window sills and more are spotless. But making your home clean doesn't just require dusting and vacuuming. You want your place to show like a model home, so you need to reduce clutter and remove anything that's not necessary to the functioning of your home. Rather than hiding things in closets, cabinets or under beds (places buyers will likely look), home staging pros suggest that 50% of surfaces like bookshelves should be empty and all drawers be 30% empty. If you do have a linen closet, sheets and towels should be neatly folded. Learn to make do with just one extra set of sheets and towels per bedroom.
2. Make it Neutral
You want buyers to picture themselves living in your space. They can't do this if they see things that remind them that you already live there. Family photos, religious decorations or even room-specific paint choices, such as gendered bathrooms or football-themed motifs in the den, may be too distracting. But, neutral doesn't mean beige. A warm, pale gray or blue can serve as a neutral backdrop too. And, be sure to keep the master bedroom "gender neutral." You don't always know the gender of the buyer, so the more decision-makers you can appeal to the better.
See Also: Neutrals, Wicker Among Fall Trends to Follow
3. Make It Inviting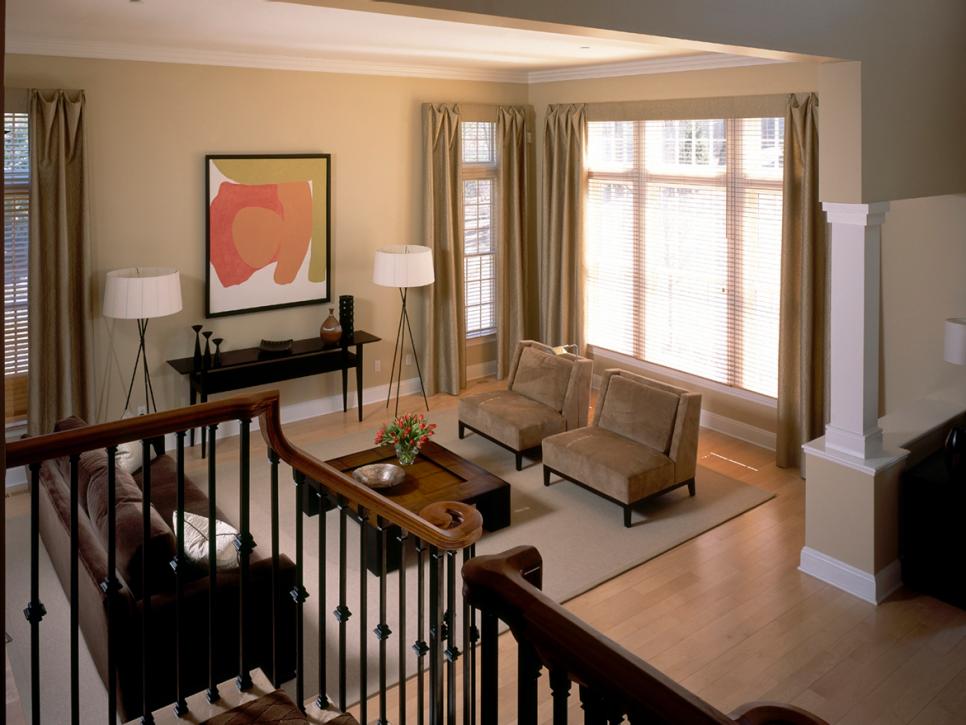 via HGTV
You want your house to have a good flow and feel. Often, this means opening up your rooms to make them more inviting. No one enjoys running into a traffic-impeding coffee table, and seeing the backs of sofas or chairs can turn people off. This doesn't mean you have to push furniture up against the walls though. Instead, stage furniture away from walls and in sensible conversational groups. Use accessories thoughtfully to draw buyers in. They should share a common color, texture or shape but be showcased in an interesting arrangement where pieces vary by height and width. For maximum impact, odd numbered groupings are best. Experts often say three is the magic number and suggest arrangements in the shape of a triangle with key pieces at each end point. Just be sure to keep tall objects in the back and small items up front.

To create an inviting bedroom, choose plush bedding in a soft color palette that will suggest a relaxing oasis.
See Also: Using Feng Shui to Sell Your Home Faster (Infographic)
4. Make It Bright
via Coastal Living
Sellers often underestimate the power of good lighting in creating a good first impression. Open window shades, drapes or blinds and turn on all room lights every time you have a showing. But don't just rely on overhead lighting to do the trick. Professional staging often makes use of task lighting, like table lamps, to elevate dark corners. You can also add decorative mirrors to reflect light in dark spaces. An architectural-style mirror can create the illusion of an extra window or door.
5. Make It Appear Larger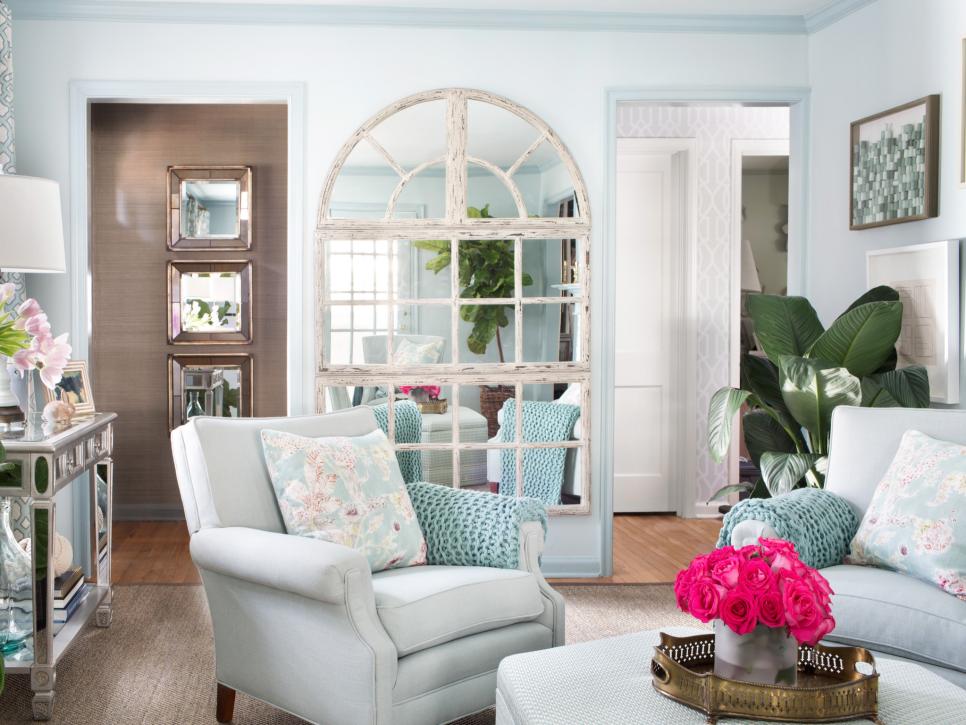 via HGTV
You don't have to be a magician to add the illusion of extra square footage. You just need to know the home staging trade secrets experts rely on. Using a shared paint color across smaller neighboring rooms can unify the areas to create a seamless transition. Without color to break up the rooms, the eye sees the separate spaces as one larger area.And always choose lighter paint colors. Dark colors can make the walls close in.

This will work wonders too …match your draperies and wall color. To add visual height to a room, paint the ceiling a slightly lighter shade than the walls, paint vertical stripes, hang draperies to the ceiling or attach a shelf up high to draw eyes upward. Stripes can also make a room look longer when used strategically with a rug that runs the length of a room. To keep your couches looking sleek, use ones with exposed legs: they look less boxy and heavy in a room than sofas with skirts that hang to the floor. Glass or Lucite® tables are a great way to free up visual space, too.

Just follow these tips, and you can stage your house like a pro. With a few simple changes, you can go from "ready to sell" to "sold" in no time at all.
Next
>
Preparing Sellers for Home Inspection Success
AHS assumes no responsibility, and specifically disclaims all liability, for your use of any and all information contained herein.