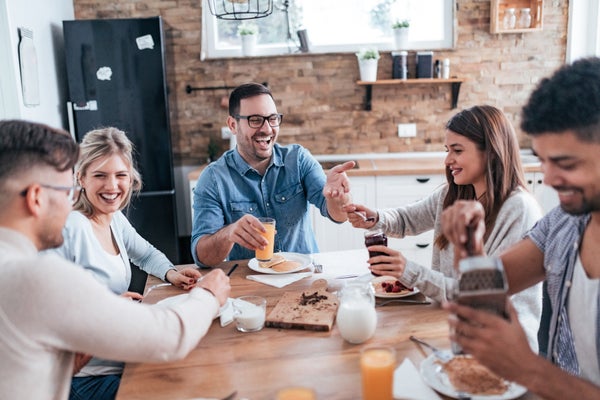 Navigating a booming real estate market with rising rents and house prices can be tricky. For those looking for affordable housing options, coliving housing could be a worthwhile and rewarding choice—for your finances and for your mental health.
You may be wondering, "What is coliving"? At its core, coliving is designed around flexibility, affordability, and connection; it is communal housing for people who share similar interests and values.
Coliving properties are nothing new. If you went to college, you might have already experienced it in dorm life or on-campus housing. There are also many seniors coliving in retirement communities. People of all ages are taking advantage of this alternative to traditional housing. There are about 150 coliving communities in the United States, from San Francisco to Miami—coliving seems to be a trend that will only continue to grow.
How is coliving different from having a roommate?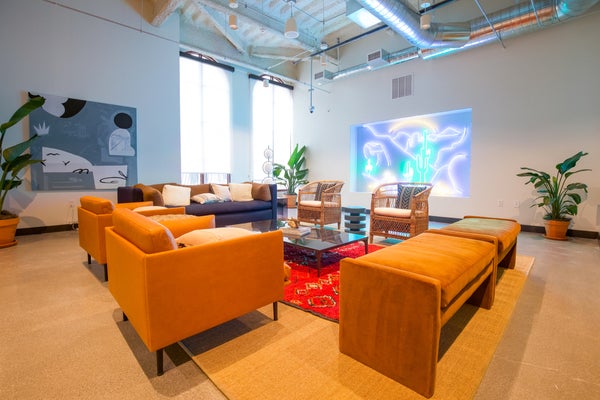 If you share an apartment with a roommate, you may be thinking you are coliving right now. However, coliving can be a little different. Developers or single homebuyers buy large houses, buildings, or plots of land to build on or renovate and divide them into individual suites with large communal areas for the tenants to share. So, instead of having a small apartment or studio, you'll have a single bedroom or a bedroom/bathroom combo. The layout, of course, depends on the coliving accommodation you choose, but you'll share the rest of the house with everyone else.
Coliving also allows you to enjoy more of the property. Many coliving apartments feature stunning patios or balconies. Houses may have a great yard space where you can get some fresh air, lounge in the sun, or engage in physical activity. You just have to share those common spaces with your housemates.
You may be having frightening shared-living flashbacks of crusty pots and pans left in the sink for days on end. Well, we have good news: There are usually coliving community rules to ensure the shared spaces stay clean. Depending on the roommates coliving with you, a dinner rotation could even be set up. Taking turns cooking and tidying up gives you additional free time.
What are the benefits of coliving housing?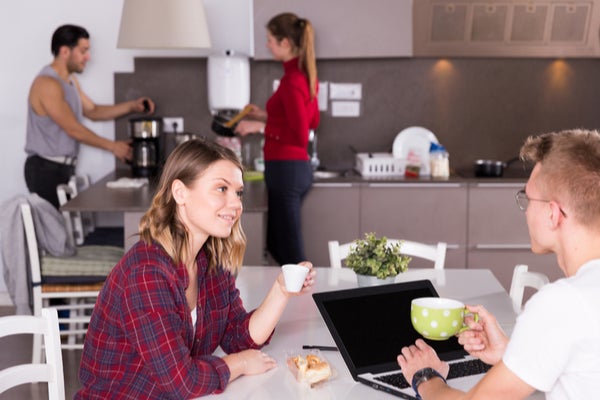 There can be many benefits of coliving in the U.S. Here are a few perks you might encounter if you join a coliving community:
You may save money on furniture and appliances. Though you will need to furnish your personal quarters, most coliving rentals provide all of the amenities in the common areas. That means furniture, appliances, pots, pans, and cutlery may be taken care of.
You may not have to worry about utilities. Usually, the cost of utilities like electric and gas, water, and even Wi-Fi is built into your coliving rent. That means you won't have to worry about opening accounts under your name and having individual bills to pay for. The community may even provide housekeeping, groundskeeping, and security features.
You'll be able to make valuable connections with other tenants. According to a 2020 Cigna survey, 61 percent of more than 10,000 people surveyed say they are lonely: "Not enough social support" and "too few meaningful social interactions" were two reasons. One of the best coliving homes benefits is that the opportunity for companionship is only a couple of feet away. After a long workday, you may want to unwind with a cocktail and hang out with some of your pals, and it's easy to do that when you live near like-minded people. You can wander down to the communal areas to chat with your roommates and know that your personal space is there when you need it. Coming home to a hot meal and good company can be a great mood booster, and built-in connections may help your mental health.
It may be cheaper. Living in a coliving apartment means that your rent should be "slightly below market rate," according to a report by CBRE+Streetsense. Cheap coliving places allow you to save for endeavors like travel, retirement, or buying a house while still enjoying some amenities that you might not have been able to afford if living on your own. Check out these top money-saving apps to find a budget style that works for you.
You can find coliving pet-friendly communities. If you're a pet parent, you may feel guilty keeping your dog or cat in a small apartment while you're gone for the day. However, coliving homes benefit both you and your furry best friend. If you join a pet-friendly coliving home, chances are that the property will be equipped with outdoor enclosures for them to scamper around in. There may also be other pet-loving tenants at home while you're away to keep an eye on them.
What are the disadvantages of coliving?

Coliving accommodations may have some downsides, which include:
You won't be able to control who you live with. Let's face it—when you have numerous people sharing space, there are bound to be personalities you clash with and disagreements every now and then. (There's a reason why reality shows shove everyone in the same living quarters.) It's totally normal to have squabbles and miscommunications. Just make sure you choose a coliving space that respects tenants' boundaries.
It may not be a good fit for your personality style. If you delight in constant company, coliving housing may be the perfect environment for you. If you're more introverted and appreciate solitude and privacy, living with strangers can be disorienting. Though you will most likely have your own bedroom to retreat to, some personalities or lifestyles may not thrive in a coliving household.
Is coliving safe?
It is vital to choose a community whose guidelines make you feel secure. When looking to rent a coliving space, opt for one that does routine background checks on its potential tenants. It's also a good idea to join a coliving household that offers security features, like a bedroom deadbolt, keycard access to the property, or even a security guard.
Another benefit of coliving in the U.S. is that it provides a sense of security if you're moving to a new city. You'll typically get to meet your housemates in the interview process and continue getting to know them by hanging out in the common areas. A coliving rental can create instant connections and even lifelong friendships and help you feel more confident about moving to a new place.
How do I find coliving communities?
There are a variety of resources online that can help you get in touch with the best coliving space for you. Sites like Bungalow coliving make it easy to find what you're looking for in your desired area. You can look for available rooms or find entire houses if you already have a preferred group in mind. Cohousing.org is also a great resource for finding single available spaces or established communities throughout the United States.
What if I want to start my own coliving property?
If you're looking to start or invest in a coliving rental project in a large, single home, it's imperative to add a home warranty for your rental properties to your home budget. With several tenants using the same appliances and homes systems every day, your household items are bound to malfunction. Don't get caught with unexpected repair or replacement costs. An American Home Shield® home warranty helps protect your budget when major parts of these hardworking items break down due to normal wear and tear. Instead of trying to find a trustworthy repair person in the area, you'll just submit a service request through My Account, and we'll send a professional contractor to diagnose the issue promptly. Save yourself homeowner headaches and keep your residents happy with home warranty coverage. Explore our plans today.
Final Thoughts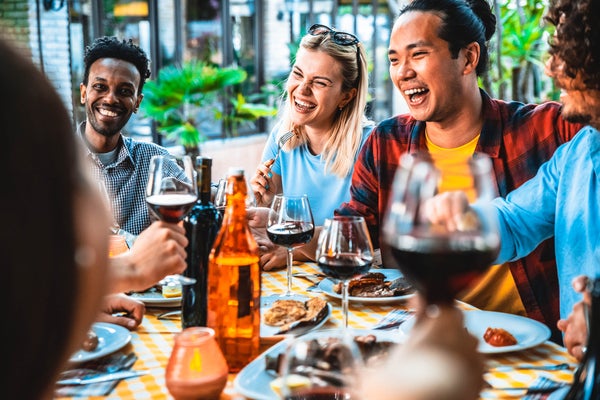 Coliving homes benefit many types of people—from young professionals to those looking for flexible, affordable housing compared to other rents in their area. If you decide to try this type of accommodation, make sure that you consider your needs and confirm that the community you choose is the right fit. It could also be helpful to check out a blog like Colivinghub.co to learn more about this type of housing and hear from people who are living in these spaces. Coliving housing can serve as a great way to connect with others and create intentional communities.