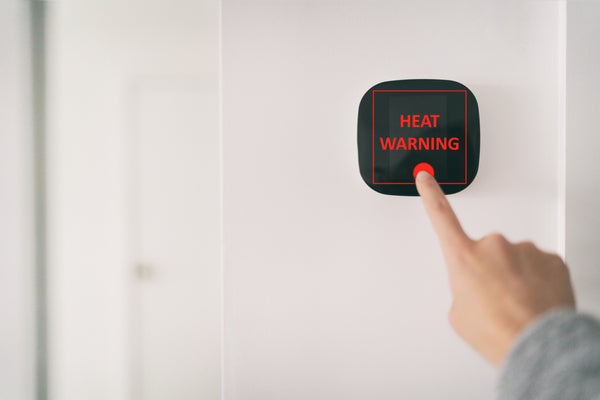 With seasonal temperatures rising around the country, many people are looking for the best ways to keep their house cool in a heat wave. Average global temperatures have been increasing since record-keeping began in 1880, with 2016 and 2020 coming in as the hottest years on record. Not all cooling solutions are viable for every type of property—such as adding air conditioning to a house—but there are still ways to beat the heat no matter where you live. Let's take a look at staying cool in a heat wave in your region, and other ways that you can keep cool in extreme heat this summer.
Heat Waves in the South
Extreme heat in recent years has greatly affected Southern states, with heat waves in Texas causing the state's electric grids to fail. So, what's the best way to keep your house cool in a heat wave and save energy in this part of the country?
The short and sweet answer? Keeping your house cool in summer is easier with air conditioning. In fact, only a small percentage of homes in the South do not have any type of air conditioning. Most residential homes have central air, ductless A/C, or other portable units, like those for a wall or window. This is a huge benefit for residents in these states, as A/C is a must during a heat wave in the South and throughout the humid months.
But you'll need to make sure you're not overworking your A/C unit so that it doesn't wear down or break when you need it most. To maintain a comfortable indoor temperature, keep your curtains or blinds closed during peak sunlight hours, and try not to use your appliances during the hottest times of the day. For the best protection against paying to repair a broken A/C component, purchase an American Home Shield® home warranty. We offer comprehensive coverage in Southern states like Alabama, Georgia, Louisiana, Tennessee, and more.
Another way to avoid overworking your A/C, and save money on your thermostat, is to keep the temperature as high as comfortably possible. The closer the temperature inside your home is to the temperature outside, the less you'll likely be spending on your energy bill. Pro tip: Install a programmable thermostat to cut energy usage during cooler hours of the day—though this may not be an air conditioning option for older homes with old HVACs.
Heat Waves in the West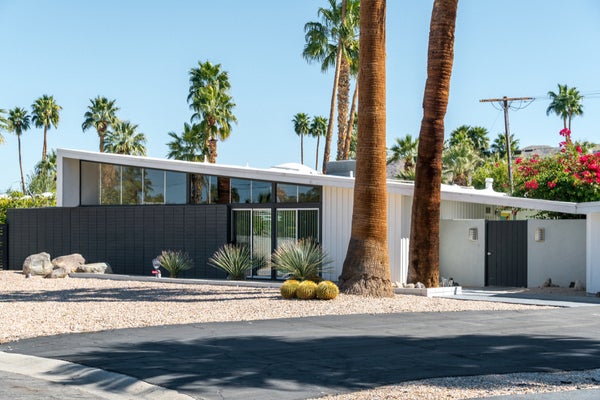 The West comprises states with entirely different climates—even different parts of a state (like California or Arizona) experience vastly different climates. In regions of the West, like the Pacific Northwest and coastal California, many homes don't have air conditioning because the typically mild temperatures usually don't warrant the need. Some alternatives to air conditioning in homes in these areas are ceiling or portable fans and window screens and patios to take advantage of the mild weather.
However, not having a way to escape the heat can be life-threatening. The Seattle heat wave in summer 2021 broke records, causing many emergency room visits by residents. There's always a chance of a heatwave coming to California, but because many of the homes in the state are older and don't have central A/C, the risk of emergency health issues and visits are greater during these times.
Newer homes tend to be outfitted with air conditioning. But, for example, roughly 30% of Denver homes still lack air conditioning, even with the city's residential development boom over the past few years. So, how can you stay cool without A/C in these—and other—states, and what are some air conditioning options for older homes?
Consider purchasing a portable A/C unit to keep at least one room cool. Though, sometimes this may not be an option in the middle of a heat wave when these units might be flying off the shelves of your local home improvement store. If you don't have access to an air conditioning unit, keeping your house cool in summer might require some clever workarounds, but you do have options. Keeping your kitchen cool can play a major part in staying cool in your home. Avoid turning on the stove or oven during the hotter parts of the day. Also, be sure that your refrigerator is in good shape, as an overworked fridge can generate heat.
If you decide to install central or ductless A/C in your home, an American Home Shield home warranty in California, Washington, Colorado, and more Western states, can repair or replace your unit in the event of a covered breakdown, helping making sure you stay cool.
Heat Waves in the Midwest and Northeast
Though these regions can experience scorching temps in the summer, many households in these climates have some type of air conditioning—either central A/C or window/wall units—so staying cool in a heat wave in the Midwest and Northeast is made a little easier.
If you have an A/C unit already installed in your home, great! Be sure that it's protected by an air conditioning warranty, which keeps you covered in the event of a breakdown during a hot spell. You can also do some DIY fixes for common air conditioner problems. The last thing you'll want to deal with during a heat wave is a broken air conditioner with no coverage, which will make repairs more expensive. 
If your home doesn't have central air, air conditioning without ducts, which can have ceiling or floor installations, is an option. These ductless A/C systems are linked to an outdoor compressor, which receives the warm indoor air and pumps in cool air. Air conditioning without ducts can help you save money on your energy bill because the unit typically only cools the room that it's installed in—not the entire house.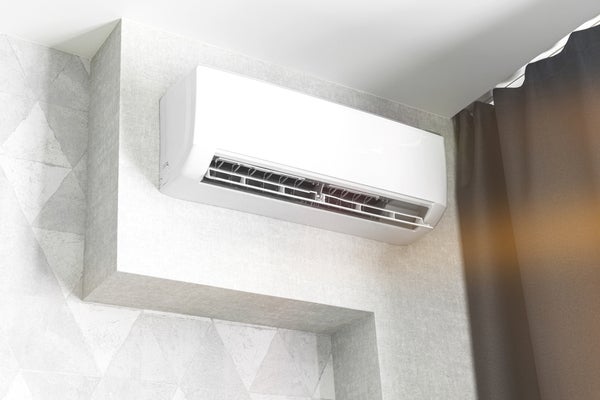 Staying Cool, Staying Prepared
When it comes to the best way to keep houses cool in a heat wave, there is no one-stop, fix-all solution. It all boils down to the type of home you're in, as there may not be as many air conditioning options for older homes as there are for newer houses.
If you have A/C, keeping it clean and clear of any debris is a proactive way to keep it from breaking down. Be sure to test your unit before the weather gets too hot so that you can spot any major issues that need to be addressed. American Home Shield offers free spring and fall HVAC tune-ups for ShieldPlatinum™ members and discounted tune-up rates for ShieldGold™ and ShieldSilver™ members. This is an important component of your overall HVAC maintenance.
Take these recommendations into consideration before and during the hot months, so you and your family can be prepared for staying cool in a heat wave. When it comes to extreme weather, it's always better to be safe than sorry.