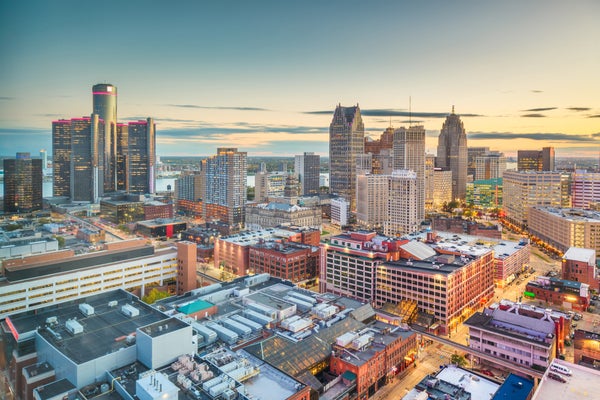 Detroit is a haven for artists, startups, foodies, and families alike; it's much more than its Comeback City moniker. If you're thinking about moving to Detroit, it's a good idea to prepare yourself with this need-to-know info about Michigan's largest city. Here are some things to keep in mind as you get to know all that Detroit has to offer.
1. Know your neighborhoods.
The best places to live in Detroit depend on your lifestyle and specific needs. Whether you want a family-friendly house in the suburbs, a cozy apartment in a walkable art district, or a condo in an up-and-coming community, there's a perfect place in Detroit for you. To start preparing for your move, learn about the Motor City's unique neighborhoods:
Downtown. The central business district and primary residential area of Detroit, downtown is home to many prominent skyscrapers, opera houses, historic churches, Greek architecture, music halls, performance venues, and trendy restaurants. It is very walkable, or you can rent a bicycle through MoGo to get around town more quickly.

Midtown. A bit calmer and more spread out than downtown, Midtown is home to Wayne State University, the Cultural Center Historic District, and multiple museums.

New Center. New Center is considered one of the nicest parts of Detroit. Largely residential, the neighborhood has many historic landmarks and Art Deco-style houses.

North Detroit. A bustling immigrant community resides in North Detroit's Chaldean Town. You can also find the University of Detroit Mercy campus in North Detroit.

Lower Detroit. Lower Detroit is a desirable area to live in. You'll find the Detroit Yacht Club, architecturally significant homes in Indian Village, Lafayette Park, and the highly walkable West Village.

East Detroit. A vibrant residential area, East Detroit is home to the famed Milwaukee Junction and the arty NoHam.

West Detroit. This area includes Warrendale, one of Detroit's largest neighborhoods; the Bowen Branch of the Detroit Public Library; Corktown, the oldest neighborhood in Detroit; and the cultural center of Mexicantown.
2. It gets chilly.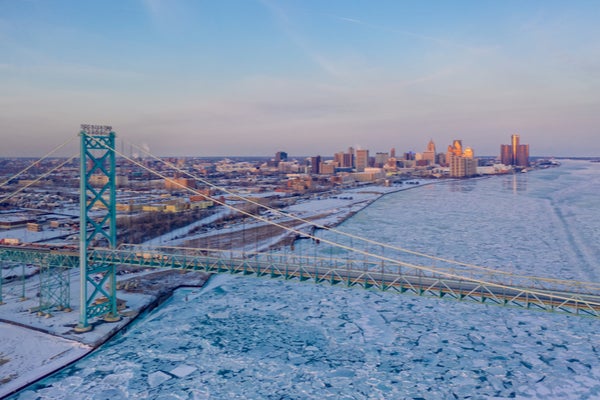 While Detroit summers are warm, the winters are freezing. The city's freezing temperatures, gusty winds, and snowstorms can make living in Detroit a challenging transition if you're used to milder weather. Come prepared with cold-weather clothing (and a snow shovel) and embrace the wintertime activities throughout the city. You can go ice skating at Campus Martius Park, try your hand at football and bowling at Fowling Warehouse, or tuck into a cozy coffee shop.
3. Get used to the grid.
Detroit uses Mile Roads that run east to west, creating a grid that starts at Campus Martius in downtown Detroit. Learning to navigate the Mile Roads system before moving to Detroit will help prevent you from getting lost while you're there. Here's a little-known Detroit fact: the mile moniker comes from the city's horse racing scene in the 1800s.
4. The food is fantastic.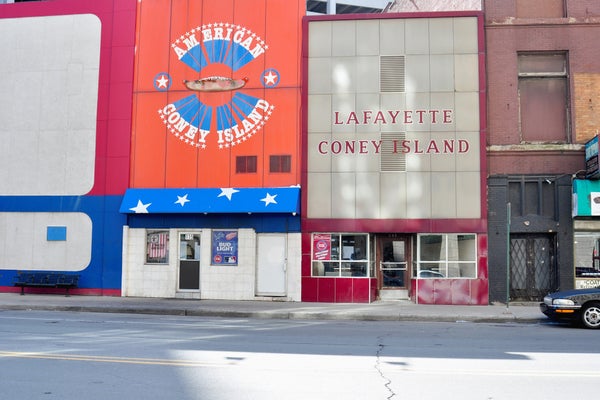 Detroit boasts some fantastic eateries. Many high-end restaurants offer city-specific curated culinary delights, and any of the ubiquitous Coney Island diners will make your mouth water with their famed Coney dog. Be sure to wash down all that delicious food with Detroit pop—don't call it soda.
5. Be ready to jam.
From the pop acts at Little Caesars Arena to the melodic tunes of the Detroit Symphony Orchestra, the city's music venues are top of the line. The city is renowned for its blues, gospel, jazz, pop, soul, rock and roll, punk, hip hop, and techno music—meaning that Detroit has something for any music fan.
6. If you're into renovation, Detroit is the city for you.
The 2008 housing bubble burst and economic recession impacted the Detroit housing market especially hard. Many homes built before the crash were abandoned or had to be forfeited due to mortgage payment defaults. While most of these abandoned homes aren't move-in ready, they can be affordable fixer-uppers for those who want to buy a house in Detroit but may not have large down payments. For some, this makes the cost of living in Detroit much lower than in other major cities; in fact, its cost of living is three percent lower than the national average, in part due to less expensive housing.
When you find the perfect Detroit home for you and your family and the homebuying process is complete, check out our tips on questions to ask professional movers, choosing the best moving company, moving into a new home, and how to set up your utilities.
7. Detroit has an undeniable innovative spirit.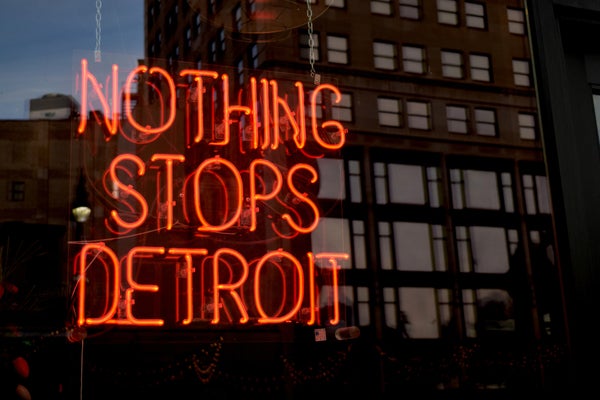 Between its fast-growing startups and booming industry incubators and accelerators, it's not too hard to find jobs in Detroit if you're in the tech industry or a small business owner. The spirit of innovation runs through the city. While the auto industry and big-name corporations have become nearly synonymous with Motor City, it's the burgeoning startup community that has reinvigorated the Detroit business ecosystem. In fact, Detroit has experienced a 63 percent increase in total small business jobs in recent years. With startups ranging from investment apps to drone manufacturing and crypto mining, these small businesses are breathing new life into Detroit.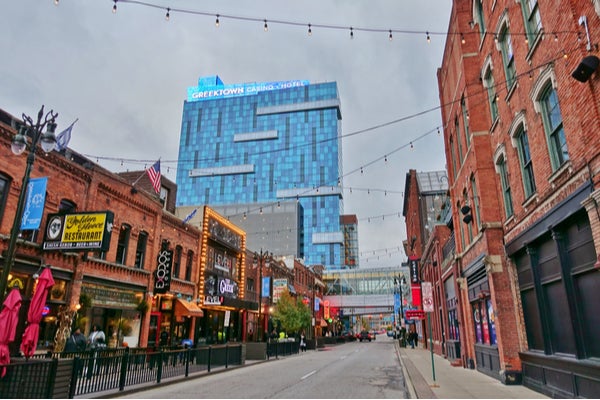 Whether you are considering moving to Detroit for a job opportunity or a new adventure, make sure you protect your new home with a Michigan home warranty. An American Home Shield® home warranty offers complete home warranty coverage for the major parts of your home systems and appliances when they breakdown. Check out our flexible pricing and plans.
AHS assumes no responsibility, and specifically disclaims all liability, for your use of any and all information contained herein.