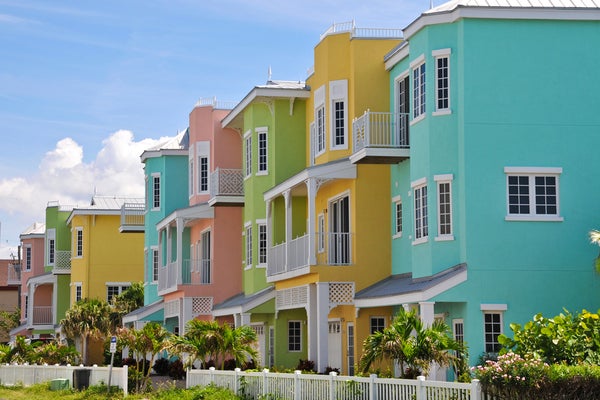 Having a vacation home is part of the American dream and something many people fantasize about when dealing with a stressful workday. Can you imagine being able to pack up and head out to your very own home-away-from-home on weekends?
It sounds fantastic, but don't start emptying your bank account just yet. Like any real estate investment, you should make sure you're financially prepared and looking in the most strategic locations. There are so many prime vacation spots available—and a lot of things to consider when buying a vacation home. What can you afford? Will you be happy there long-term? Is there the potential to generate income if you decide to rent it out or sell it?
Of course, everyone's dream vacation home location is going to be different. But we're here with some of the best cities in the U.S. to consider when buying a vacation home.
1. Big Sky, Montana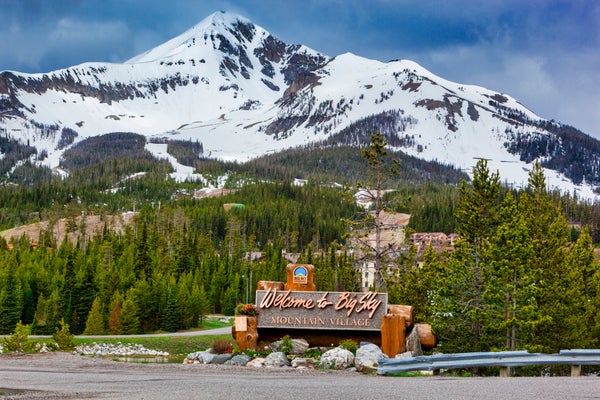 When it comes to a location with endless possibilities, Big Sky is a great choice. Buying a vacation home in this stunning mountain town will be pricey—the median home listing price is over a million—but it's prime location near many different attractions could make it relatively easy to convert into a vacation rental when you aren't using it.
Big Sky can be a great place to get off the grid. There are miles and miles of hiking trails at all levels of difficulty. In fact, it's only a few hours away from Yellowstone National Park, making Big Sky one of the best vacation home locations. You're just a short drive from one of the most beautiful places in North America. Go solo or take a guided tour so you won't miss any of the highlights.
We can't mention Big Sky without talking about its renowned winter sports. The Big Sky Resort has some fantastic slopes for beginners and black diamond experts, as well as cross-country skiing, snowshoe tours, dog sledding, and snowmobile tours. If you don't visit in the winter, no problem. Summertime activities include ziplining, lift rides to get scenic views, mountain biking, and golf.
If having to be "bear aware" or hiking for miles in the summer heat or icy Montana winter doesn't sound like a relaxing time, that's okay. Big Sky has you covered. If you're not an outdoorsy type, the town has six premium wellness spas you can visit. While your family is freestyling on the slopes or hiking in the beautiful scenery, you can kick back, relax, and get pampered.
It's easy to see the draw to Big Sky. It's a perfect location for buying a vacation home to rent out, so you can make some extra income while your family isn't using the property.
Bozeman is also only about an hour away, so if you're craving more civilization, downtown Bozeman gives you a little of the urban life, with restaurants, coffee shops, bookstores, and craft breweries.
When purchasing a vacation home, timing matters. Learn more about how to determine the best time to buy a home.
2. Munising, Michigan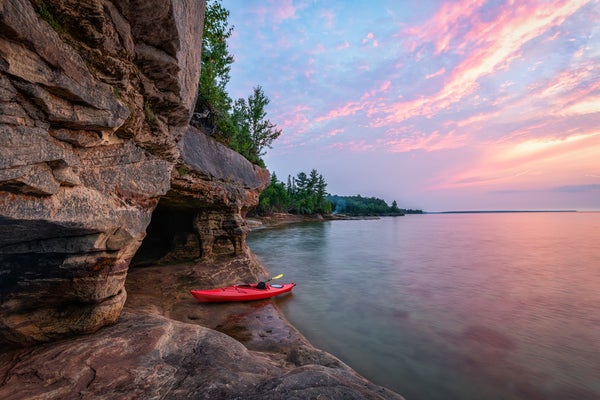 If you're looking for another remote place for buying a vacation home, you should look no farther than Pure Michigan. The Upper Peninsula (U.P.) of the Mitten State is truly a sight to behold. You'll get a glimpse of some of the most beautiful forests in the world. If you have a vacation home here in U.P., you could visit in the fall, when the changing colors of the leaves is truly magical.
Munising features the Pictured Rocks, which consist of 15 miles of breathtakingly colorful sandstone, naturally formed into caves and other unique formations. The town also has a beautiful beach along Lake Superior, waterfalls, and sand dunes. Just imagine stepping out of your vacation cabin—or camp, as the locals, aka "yoopers," call them—and being surrounded by this peaceful landscape.
Munising might be one of the best places to own a vacation home because you get a picture-perfect view for an affordable price. The cost of living in Munising is about eight percent below the national average, and the median home list price here is around $135,000. This town is the cheapest place to buy a vacation home on our list.
If you're planning on visiting your vacation home in the winter, you have to enjoy the snow. And when we say enjoy, we mean you really have to love it. Munising gets 152 inches of snow annually. Most of the white stuff in the U.P. comes from lake-effect snow, which occurs when cold air from the north moves over the Great Lakes and creates moisture. All this snow is great news for people who love winter sports. Snowmobiling is very popular in Munising as well as throughout the rest of Michigan. Ice fishing, snowshoeing, and ice climbing are also fun ways to pass the time during the cold winter months.
If you travel through lower Michigan to get to the U.P., you get to cross the majestic Mackinac Bridge, the longest suspension bridge in the western hemisphere. Before hopping on the bridge to get to the U.P., make sure you pick up some fudge—Mackinac Island fudge is legendary in the Mitten State.
Did you know purchasing a vacation home can give you tax deductions? If you're planning on purchasing a second house for personal use and not renting it out, you may be eligible for some serious deductions. Figuring out how your new investment affects your tax situation is one of the first things you should do after buying a vacation home.
3. Kissimmee, Florida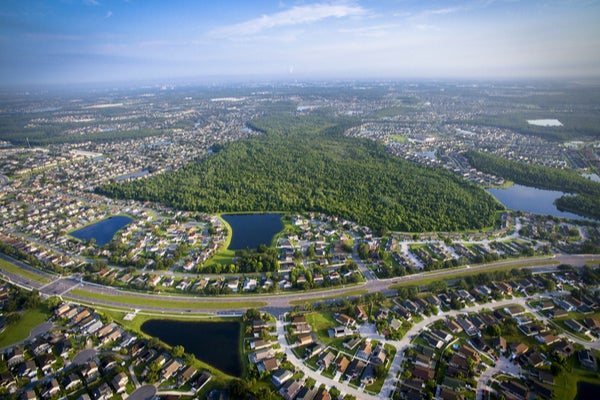 You can't have a list of the best places for vacation homes without including Florida. Sunshine, blue skies, white sand—you can almost taste the daiquiris now. But Florida is known for more than just its 825 miles of beaches. Orlando's theme parks are also a huge tourist attraction.
Unfortunately, Orlando is pricey and often clogged with people. So, if you want access to theme parks but don't want to have to deal with a barrage of people when you're at your home-away-from-home, Kissimmee may be the perfect town when buying a vacation home in Florida.
Kissimmee is only 32 miles from Orlando and is only a 20-minute drive to Walt Disney World® Resort. Many tourists looking to stay outside of the theme parks tend to search for spots in Kissimmee. It is a great option when buying a vacation home to rent out.
Considering the proximity to some of the most magical theme parks in the world, the median cost of a home in Kissimmee is surprisingly low, clocking in at around $320,000. If that price is still a bit steep, remember that you could make a good return on your investment by renting your home out to tourists visiting the area. When investing in vacation real estate, a home warranty for rental properties is essential. American Home Shield can help you protect your assets and make sure the appliances and systems in your home are in tip-top shape for your tenants.
If theme parks aren't really your thing, don't worry. Kissimmee has deluxe spas, 14 golf courses, and an array of locations to take in a show. There are also ample places to fish, fun biking trails, and airboat rides in the swamp, where you may be lucky enough (or unlucky, depending on your view) to spot a gator. For the beachgoers in the family, Cocoa Beach is only an hour away—just close enough to pack in a day full of sun and sand.
Kissimmee is an excellent option when carving out your tropical happy place.
4. Gatlinburg, Tennessee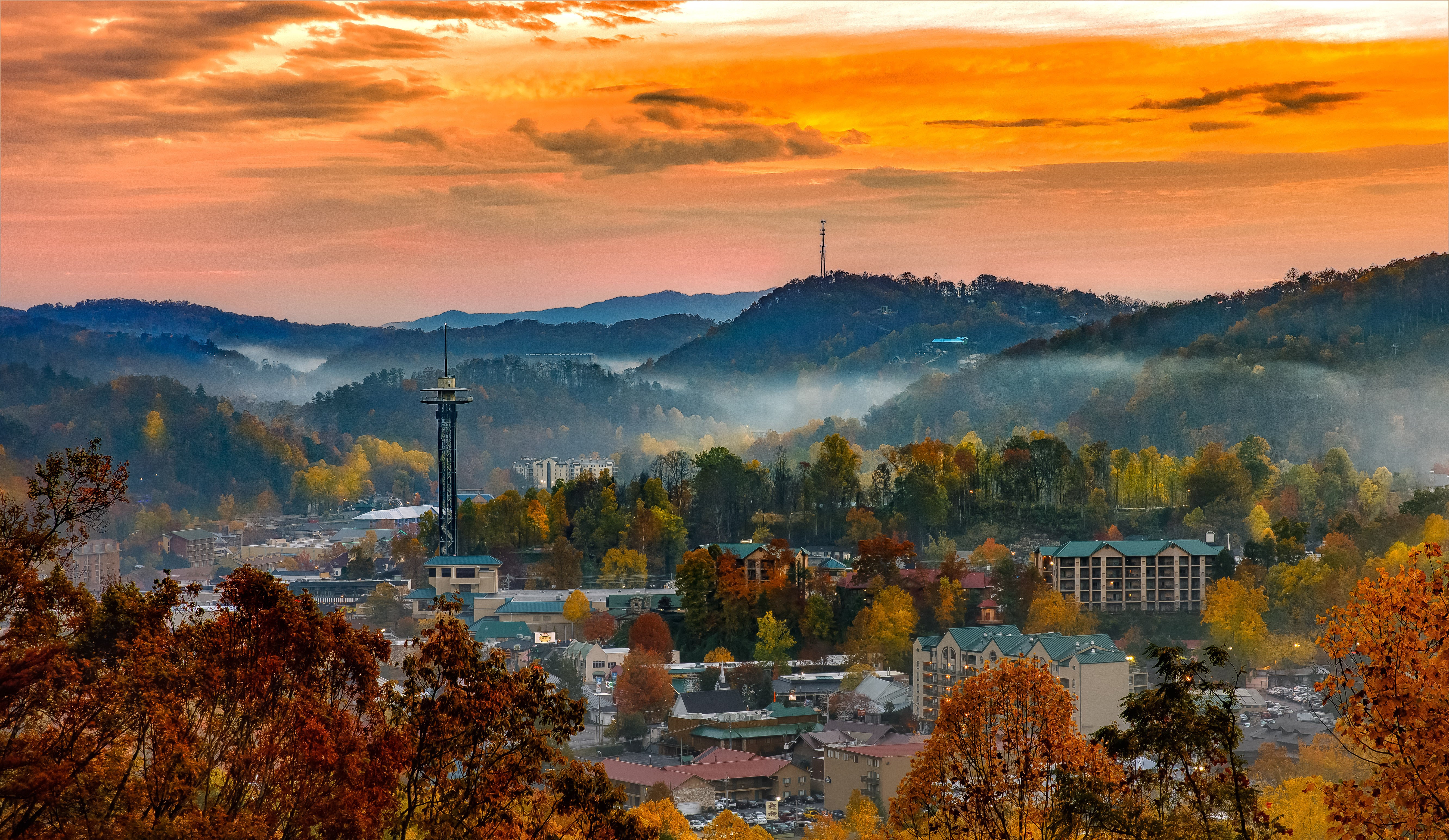 The Great Smoky Mountains National Park is the third-most visited park in the United States, with a whopping 12.1 million tourists visiting in 2020. The beautiful blue mist mountains have ample opportunities to view wildlife, like the American Black Bear, as well as picturesque waterfalls.
Gatlinburg, Tennessee, is the closest city to the park (only minutes away!), making it a prime location if you're interested in buying a vacation home to rent out. Even better, property taxes in Tennessee are some of the lowest in the country. According to SmartAsset, the state's property tax rate is 0.64 percent, and the median annual property tax paid by Tennessee homeowners is half the national average.
Tourists come to Gatlinburg to experience a quaint town at the foot of the Great Smoky Mountains. There are fun attractions like Ripley's Aquarium of the Smokies, where you can pet penguins and turtles and go for a glass-bottomed boat ride. You can also visit Skylift Park and see if you're brave enough to walk across the longest pedestrian suspension bridge in North America. Check out theme parks, distilleries, and a few eclectic items, such as the Mysterious Mansion, Ripley's Moving Theater, and of course, Dollywood. With this list of things to do, Gatlinburg is one of the best places to buy a vacation home. You may never want to leave—and we don't blame you.
When purchasing a second home, you want to make sure it's protected. You, of course, have homeowners insurance but should also consider a home warranty to protect your appliances and home systems. Check out the difference between a home insurance and a home warranty, as well as information about who pays for a home warranty during a real estate transaction.
5. Oscoda, Michigan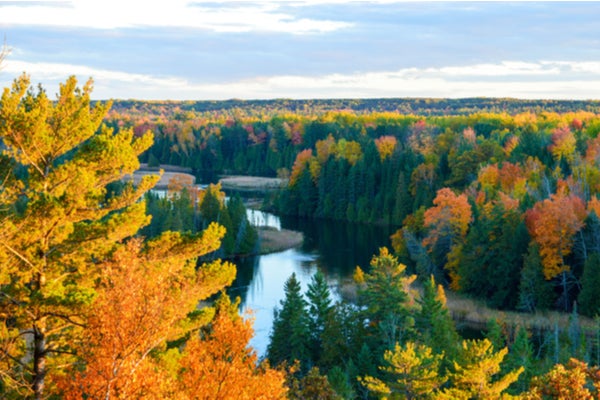 The Mighty Mitten makes an appearance again. If you're looking for one of the cheapest places to buy a vacation home, look no further than Oscoda. The median cost of a home in this lakeside community is about $144,000, an attainable price for homeowners looking to make a second investment.
Oscoda is a beach town surrounded by the Au Sable River, Van Etten Lake, and Lake Huron. It may not have a tropical vibe, but Lake Huron is known for its beauty. Swim or wade into its shimmering, crystal-clear waters or just walk along the shore and take in the beauty. If you're lucky, you may even find a Petoskey Stone, a fossilized piece of coral that is Michigan's official state rock. It may be tricky to spot since its distinct pattern doesn't show clearly when dry, but Michiganders are always on the lookout.
Not only is Oscoda for beach lovers, but it appeals to hikers as well—Huron National Forest contains miles and miles of endless adventures for those who love the wooded areas. With a vacation home in Oscoda, you'll have easy access to fishing, canoeing, and other fun outdoor activities. The serenity of the almost countless lakes and rivers and the tranquility of the nearby woods make it one of the best vacation home locations.
Interested in investing in a second home but not sure if you have enough saved? Learn about all of the prepaid costs involved in buying a vacation home as well as the skinny on home inspections.
6. Kings Beach, California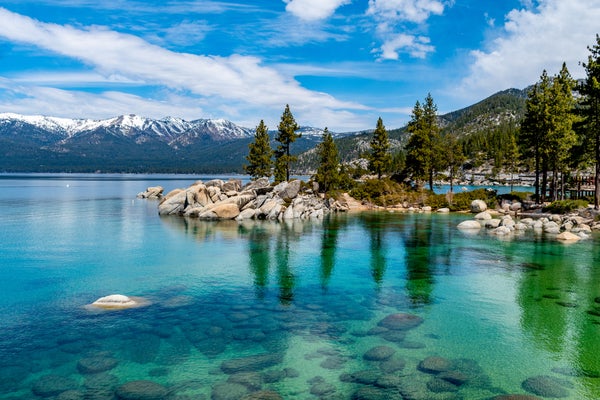 Looking for one of the best places to buy a vacation home in California? You don't have to look too hard. With its sprawling deserts, beautiful beaches, and near-perfect weather in many spots, California can be a wonderful place to have a vacation home (which probably contributes to its high cost of living and hot real estate market).
While there are many popular vacation spots (Palm Springs, Napa Valley, or Big Sur if you have the big bucks), Lake Tahoe, the largest alpine lake in North America, is often overlooked. Straddling two states (California and Nevada), Lake Tahoe is a magical destination, with sparkling blue water and rugged mountains surrounding it. Lake Tahoe's water clarity is well known—falling precipitation and the natural filtering that comes from the marshes and meadows are what helps to keep it so clear.
Kings Beach lies on the north side of Lake Tahoe, right on the Nevada line. Housing prices here are a little lower than more populated towns along the lake, like Tahoe City. Median housing list prices in Kings Beach are just over $700,000—not too crazy for a California town.
Kings Beach is one of the best places to own a vacation home simply because of the sheer number of things to do and see. Rent a couple of kayaks or stand-up paddleboards and take them out on Agate Bay or sunbathe on the beach if you want to take it easy. Hikers can get out on the trails in the mountains surrounding Lake Tahoe. Make sure to plan a peak hike to get the best views! And these are all just summer activities.
Winter sports enthusiasts can hit the slopes of South Lake Tahoe, which is less than an hour away from Kings Beach. You could also try snowshoeing on trails a little closer to home.
Planning a cross-country move? Hiring professional movers and hiring a real estate agent who is local to the area are two important things to consider when buying a vacation home far from where you live.
7. Fredericksburg, Texas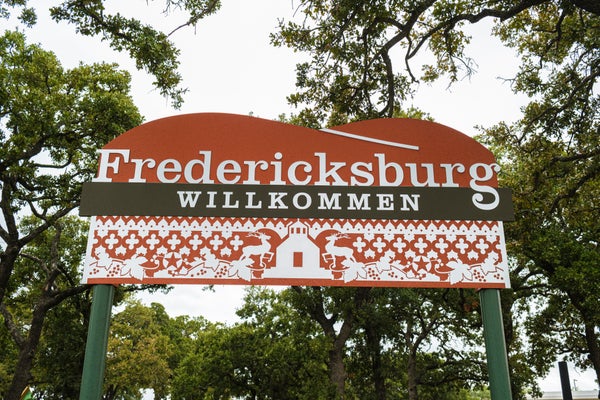 Did you know Texas has wine country? Fredericksburg, situated in the Texas Hill Country about 1.5 hours from both Austin and San Antonio, has more than 50 wineries. If you're a wine connoisseur (or just someone who enjoys a glass every now and then) and looking for the best place to buy a vacation home near wine country, Fredericksburg, Texas, is the place for you. The median listing price for a home in this town is about $625,000.
Having a vacation home here means that you can relax, unwind, and enjoy the finer things in life (hint: they include wine). With each vacation, you can check local wineries off your list. You can either tour these wineries solo, or you can take a shuttle to get the full experience without having to worry about driving.
No matter when you come, rest assured that there will be some sort of event in the town. It has more than 400 festivals and special events throughout the year. Thanks to the town's German roots, the biggest festival is Oktoberfest, which the town holds at the beginning of October every year.
If you're a nature lover, make sure to check out Wildseed Farm, a huge wildflower farm in Fredericksburg. The walking trails are filled with every different kind of flower you can imagine, as well as beautiful butterflies and hummingbirds. The grounds also contain a biergarten and—what else—a winery tasting room.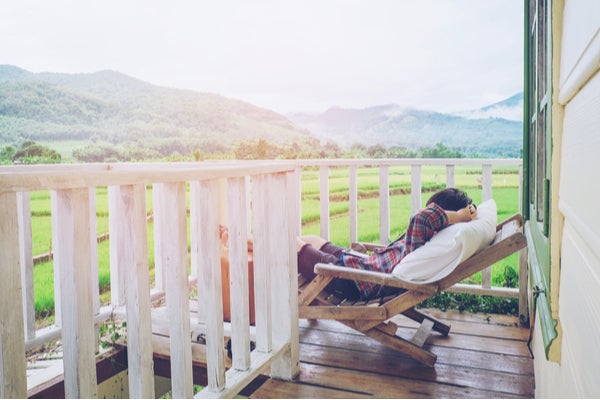 Everyone needs a place to get away. Sometimes it can only be a quick walk around the block. Other times it may be a stolen weekend away in a hotel or B&B. But when you want a space to call your own, buying a vacation home to mold into your own personal happy place may be just the thing you need.
Whether you're looking to keep it for you and your family or want the option for rental income, this list of the best vacation home locations can get you started thinking about where might fit your lifestyle best.