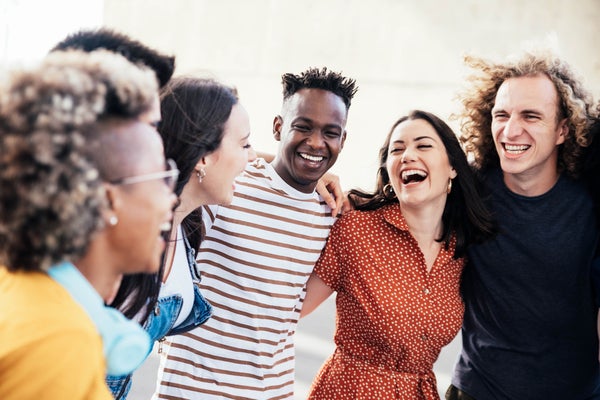 Your twenties and thirties are some of the best—and scariest—years of your life. While you're finally spreading your wings and heading out on your own, you also need to consider a fulfilling and financially rewarding career.
But don't let the worries make adulthood lose its appeal. If you know where to live and find a job, you'll already be off to a great start.
Your future home may need to be close to your work, affordable, and offer growth opportunities. But part of being a young adult is having fun, right? Since you'll be spending quite a bit of your foreseeable future in this city, you want it to be, well, cool.
We're here to help. We've rounded up the top cities for young professionals as well as some of the coolest cities in the U.S.
1. Seattle, Washington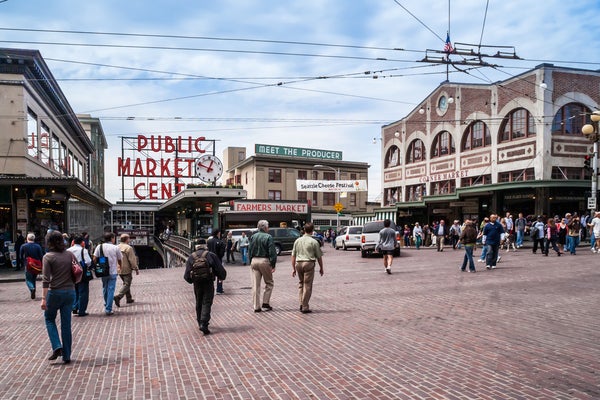 Amazing coffee culture. The birthplace of grunge rock. Progressively dog-friendly. Let's face it, Seattle is always going to be cool. There's a reason why so many movies and TV shows film in the Emerald City.
As you probably already know, Seattle is the birthplace of Starbucks. The original store is still in operation, and you can order your cup of signature joe if you're willing to wait in the long line. But you'd be remiss to stick to one coffee shop, especially if you plan on residing here. Seattle has 56 coffee shops per 100,000 people, so if you're a coffee lover, you've found your nirvana.
Speaking of Nirvana (sorry, we had to), Seattle is the birthplace of some of the most defining music of the 90s—grunge rock. Grunge rock and Seattle go together like country music and Nashville. These days, you can find shows and festivals featuring all sorts of music styles—from folk to jazz to alternative rock. If you're a musician or an artist, Seattle can give you lots of inspiration—and lots to do on your weekends off.
Seattle is also known for its progressive workplace. It passed an ordinance in 2014 to progressively raise the minimum wage requirement to $15 an hour, and it currently has one of the highest minimum wage rates in the U.S. at $17.27 an hour. Seattle is the birthplace of many companies that strive for equality and a healthy balance between work and home life. This is why Seattle is one of the best cities for young professionals.
Are you looking to settle down in Seattle? When saving for a home, it's important to be aware of all the costs. We can help you prepare for prepaid costs and how much you should save.
2. Tampa, Florida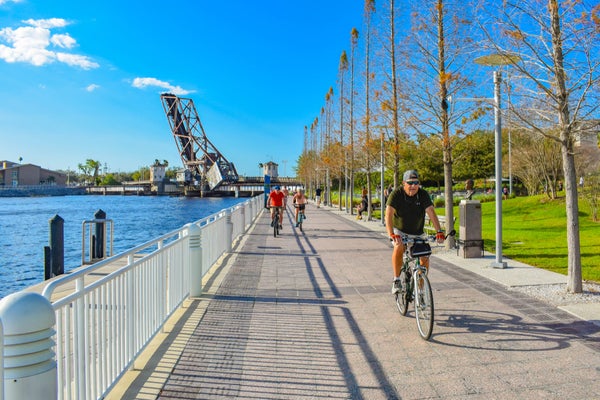 If you dream of sun, sand, fantastic job opportunities, and affordable housing, you may want to add Tampa to your vision board. WalletHub ranked it 65th fastest-growing U.S. city in 2020 and ninth in large city growth, making it one of the best cities for young people.
Tampa has impressive educational institutions. The University of Tampa has popular programs in finance, business, and marketing and was ranked 13th in best regional universities in the South. Tampa also has a variety of trade schools to choose from as well as art and design programs. Whether you're heading here for undergraduate studies or a secondary degree, you'll have several options at your fingertips.
When you're young and just starting a career, affordability is a top priority. Tampa's cost of living is 5.6 percent lower than the national average, with food and healthcare being the lowest expenses. Housing prices are also low compared to the rest of Florida: Tampa falls at 94.9 on the cost of living index, with the national average being 100 and Florida state's average clocking in at 102.6.
One of Tampa's top neighborhoods for young professionals is the Channel District. You can help support small businesses and the environment by shopping at the Maven Market, which features a wide array of vendors who revamp and repurpose items and give them a new lease on life. The Channel District also has a delightful mishmash of eclectic coffee shops and a hopping nightlife filled with breweries, speakeasies, and gin joints. If you're into theater and live shows, the Straz Center for the Performing Arts will become your favorite weekend activity, and the Amelie Arena is great for sports fans.
Have we convinced you that Tampa is one of the best places to live in Florida for young adults? No? Well, let's not forget that Tampa has some breathtaking beaches. There's nothing quite like settling into the sand and listening to the calming lap of water after a long day.
Are you excited to begin your new life in the Sunshine State but aren't sure how to prepare? We can help you get ready for the ins and outs of moving to Florida.
3. Boston, Massachusetts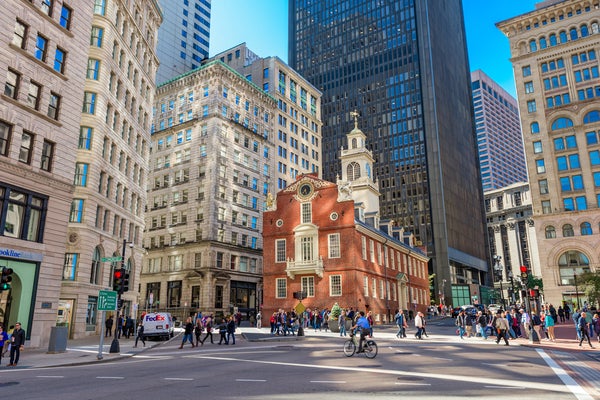 If you're headed to Beantown, chances are that you're attending university or perhaps starting a job at Harvard, MIT, Boston University, or Massachusetts College of Art and Design. According to Topuniversities.com, Boston ranks second in its list of the best student cities in the U.S. and ninth in the best cities for students globally. New York City takes the top spot, but living in the Big Apple also comes with a hefty price tag—NYC is one of the most expensive cities in the U.S., second only to San Francisco.
Boston's nightlife is delightfully varied, and it offers one of the best downtowns in America. You should have no problem finding a favorite hangout no matter where your taste lies. It has a great mix of dance clubs, high-end restaurants, and cozy pubs, making it easy to meet your friends after a long day. The after-work crowd loves The Hub Pub sports bar, and in fair-weather months The Lookout is the best place to view downtown and the Boston Harbor with a cocktail in hand.
If you prefer to spend your free time in the great outdoors, Boston also has gorgeous parks and museums to stroll through when you need a breather. The Public Garden and the Boston Common are popular parks rich with our nation's history. If you find museums to be the ultimate leisure activity, The Museum of Fine Arts will help inspire any burgeoning artist.
Looking for some spooky fun to pass the time or show off your new city to visitors? You can take a ride on the Boston Ghosts and Gravestones Nighttime Trolley Tour and hear all about Boston's most notorious characters, like Albert Desalvo (The Boston Strangler) and "Jolly Jane" Toppon. You'll also get to check out the final resting places of some of our most historical figures.
No matter where you end up in Boston, never ask for directions to the nearest Starbucks. Boston is firmly a Dunkin' Donuts town, and you may find yourself on the wrong end of a wicked sharp Boston rebuttal.
4. Grand Rapids, Michigan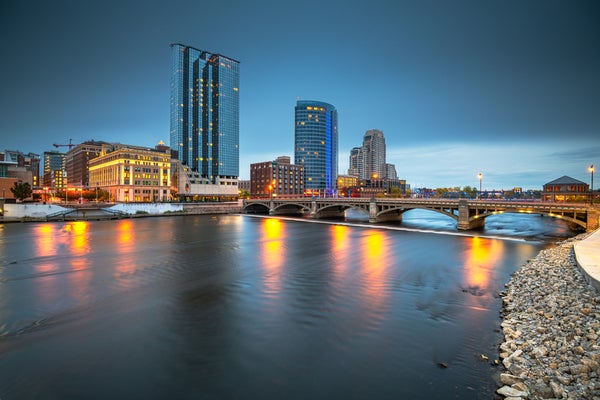 If you're looking for a dynamic city to move to for a graduate degree or work, look no further than Grand Rapids. In Michigan, Ann Arbor is usually the top contender for college towns. But Grand Rapids is an up-and-coming city for young adults. It has more than 15 different schools and colleges to choose from in the metro area.
Liveability ranks Grand Rapids number 21 in its list of the top 100 best places to live in America, based on factors like infrastructure, economy, and education. One of its leading industries is healthcare—Spectrum Health is a top employer—so if you're looking for a job opportunity in this line of work, you're in good hands.
Grand Rapids is also perfect for entrepreneurs and freelancers. They have coworking spaces like The Factory and coLab, where you can book a desk, office, meeting room, or podcast studio, and more. It's a great way to meet with clients and colleagues without using your home space or a coffee shop.
Okay, but what about where to have fun in Grand Rapids? Michigan is known for its craft breweries, and Grand Rapids is the central hub (it's not nicknamed Beer City for nothing). It has more than 45 breweries alone! Take a beer tour to hit all of them, so you can try one more sip of stout without worrying about driving home. Grand Rapids also has a ton of parks and outdoor activities like hiking, mountain biking, and paddling down Grand River. Lake Michigan is only an hour's drive away, so you can enjoy the beach life in the summer. It's truly one of the best places for young people to live.
When buying a home as a young adult, a home inspection and a home warranty from American Home Shield can save you money in the long run. Taking steps to protect your investment will save you a lot of hassle in the future.
5. Austin, Texas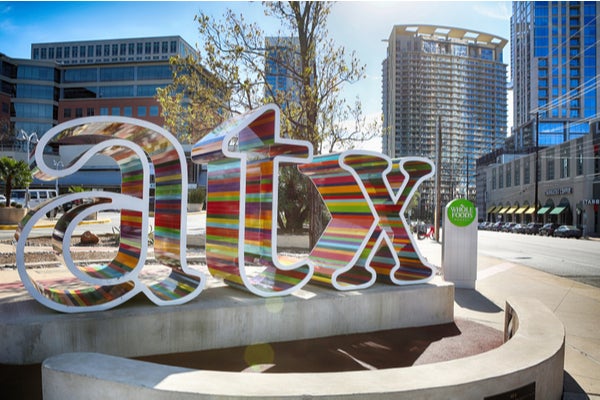 Austin is home to finger-lickin' barbecue, great music, and the new U.S. tech hub. Mega companies like Tesla, Google, Amazon, and Apple are moving their headquarters to Austin—and with good reason. Texans don't have to pay income taxes, and business taxes are extremely low compared to other states. Whether you have a career in IT or engineering or are looking to grow your own tech business, the Texas capital is one of the best places to live for young adults starting out in the tech world.
You'll never run out of things to do in Austin. Head out on Sixth Street for a night on the town, whether to catch a live music show or go dancing. South Austin hosts some funky venues and restaurants, and East Austin is a cultural melting pot with cuisine to match. Take a swim at Barton Springs Pool or kayak in Lady Bird Lake.
Everything's bigger in Texas, including houses. Investing in a good-sized home is more affordable here than in other parts of the country, but Austin house prices are still some of the most expensive in Texas. It may be a good idea to get into the housing market now before listing prices get even more costly. Use a real estate agent familiar with the area to find prime locations (popular spots for young homebuyers are East Austin and Barton Hills). Make sure you look into first-time homebuyer loans to get some financial relief while you're starting out in your career.
6. Chicago, Illinois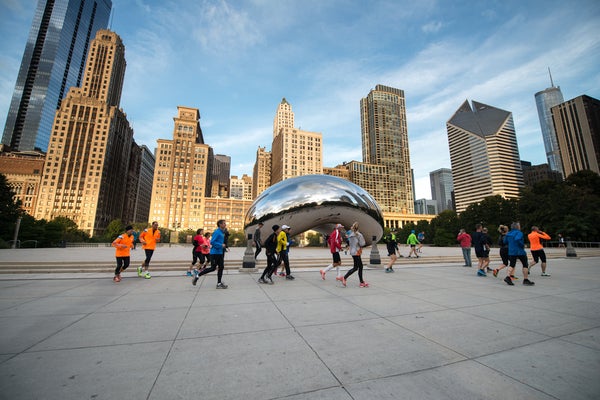 Chicago is a top business hub in the United States, with huge companies like Boeing, McDonald's, Kraft Heinz, United Airlines, and many more. Young people looking for the coolest places to live in the U.S. that also have plenty of opportunities for career growth—Chi-Town is for you.
Let's talk about the art scene. Burgeoning artists will feel right at home in this Midwest art powerhouse. Chicago boasts the School of the Art Institute of Chicago, whose Graduate of Fine Arts Program was ranked second in the U.S. by Niche. If you're simply an art admirer, you'll never tire of the works on display at The Art Institute of Chicago, Museum of Contemporary Art, National Museum of Mexican Art, and more.
Chicago itself makes a great muse for inspiration while you're away from the office. Take a leisurely stroll through the Garfield Park Conservatory or marvel at the vastness of space at the Adler Planetarium. The Chicago RiverWalk is the perfect place to people-watch, go for a jog, or take a ride on your bike. Need a refreshing swim in Lake Michigan? Sneak in a relaxing day at North Avenue Beach.
Logan Square, Lincoln Park, Wicker Park, and River North are popular neighborhoods to live in and explore. Each area has a unique feel, but you're sure to find great local cafés, restaurants, and shops no matter where you settle. And getting around is easy with the 200 miles of bike lanes throughout the city. Chicago is truly a young person's paradise.
7. San Diego, California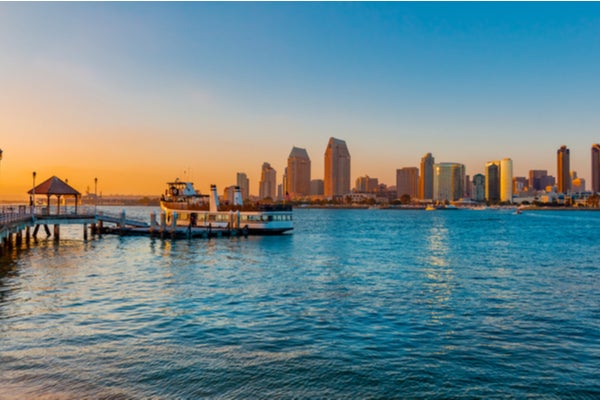 Attention young people who find themselves trapped each year in the icy tundra of a northern U.S. winter: 50 degrees is about as cold as it gets in San Diego. You can probably wear a scarf in San Diego but only to match your outfit. Talk about a dream come true.
But San Diego is more than just hard-to-believe weather. It's a large city with a laid-back culture, which is understandable given its 70 miles of coastline and ample outdoor activities—from hiking to surfing to jogging along Sunset Cliffs Natural Park.
Despite its relaxed attitude, San Diego is a hub for business and one of the top cities for young professionals. If you're looking to start a career in healthcare or biotech, this is the spot for you. This beach town is also a great place to launch a startup, with several citywide resources available to forward-thinking minds. It also has supportive nonprofits, like StartUp San Diego, that can help you get in touch with the perfect investor and turn your dream into a reality.
Like much of California, San Diego is pricey. The cost of living here is 44 percent higher than the national average, and the main culprit is housing. But if you weigh that inconvenience against the relaxed atmosphere, delicious food, and the top-notch weather, it's a small price to pay.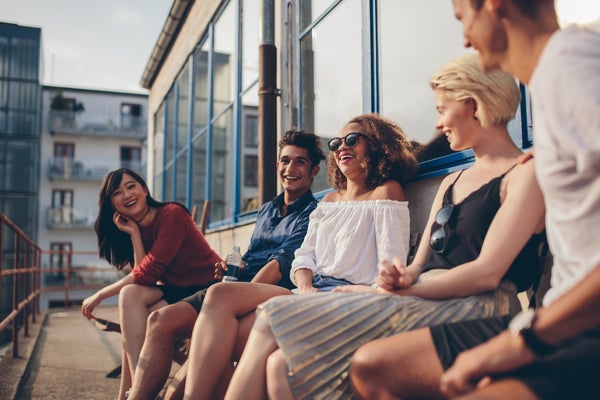 When you're starting out on your own, it's important to find the best cities for young professionals so you know that your new career can thrive. We hope this list of some of the coolest cities in the U.S. can help you make that decision. Once you're there—wherever that may be—read our tips on moving into a new home.
AHS assumes no responsibility, and specifically disclaims all liability, for your use of any and all information contained herein.