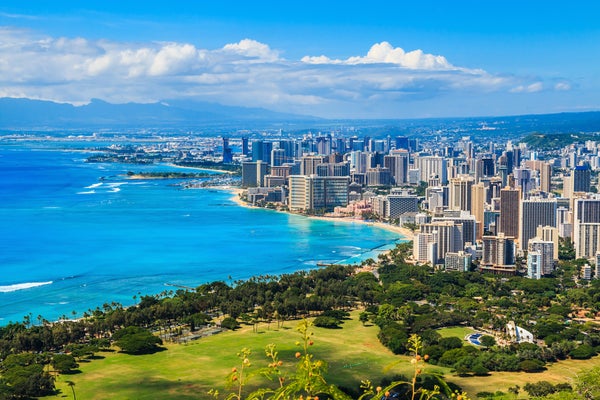 You're on your way to paradise. A big move is never easy but knowing that you'll end up in Hawaii certainly makes it all worthwhile. Still, in between bragging to your friends and family, you need to actually figure out how to move to Hawaii and what it entails.
Before you get on island time and start learning how to pronounce humuhumunukunukuapuaa, get acquainted with our moving tips and some essential things to know before moving to Hawaii.
1. Get Acquainted with the Culture
Things are a little different in Hawaii than on the mainland, so do a little research on the customs and culture to make sure you get along well with your new neighbors. For instance, many homes in Hawaii ask that you remove your shoes before entering—an easy way to show respect is to follow this custom. Be prepared to learn about the Hawaiian way of life from locals, and don't be afraid to adjust when you arrive.
Preparing your kids to move should include making them aware of local customs and state holidays such as King Kamehameha Day on June 11, which celebrates the unification of Hawaii. The kids will also be more than happy to know that they get the day off from school in observance.
2. Learn the Cost of Living in Hawaii and Make a Budget
Living on an island about 2,500 miles from the nearest mainland city means you'll have to pay extra for groceries that are shipped across the Pacific. When setting up your utilities, be aware that electric bills in Hawaii are the highest in the country, averaging almost $170 per month (more than $50 higher than the national average), according to the U.S. Energy Information Administration.
So, what are some ways to help you offset the high cost of living in Hawaii after you get settled? Put together a budget that includes ways to cut power usage, and consume locally grown produce to help you avoid steep grocery store prices on mainland produce. Pro tip for moving to Hawaii: Get a driver's license as soon as possible to take advantage of "kamaaina rates," which are significant discounts at some local shops and restaurants offered to Hawaiian residents.
3. Ship Your Stuff, but Not All of It
One of the most important parts of making your move to Hawaii cheap is choosing a moving company. Get quotes from a few different shipping companies and come prepared with a list of questions to ask professional movers, such as how much they charge per pound to ship and how long it will take for your belongings to arrive.
Since you will most likely be paying by weight to have your items shipped, choose carefully what you want to bring with you. They say that less is more, and in this case, it's also cheaper. Houses in Hawaii tend to be smaller than those on the mainland, so you probably won't need as much stuff anyway. Depending on how attached you are to your car, it could be a good idea to sell it and buy a new one when you get to the island. Hosting a yard sale before you move can help you get rid of unnecessary belongings and make some extra cash to put toward furnishing your new island home when you arrive.
4. Prepare Your Pets for the Move
Hawaii is rabies-free, and locals would like to keep it that way. All cats and dogs brought to Hawaii must meet strict quarantine guidelines that may include anything from a five-day-or-less program to a full 120-day quarantine to protect the fragile island ecosystem.
You'll want to have your furry friend in your new Hawaiian home as soon as possible and to limit the amount of stress caused by the big move. Among the most important tips for moving to Hawaii for pet owners is to have access to your pet's vaccination and medical records and be ready to show them when you land.
5. Get the Right Job
Maybe you're moving to Hawaii because of a job opportunity, or perhaps you now work remotely and figure island life is the perfect choice for a digital nomad. You might even just be planning the move and hope to find a job when you land.
Due to the high cost of living in Hawaii, there is a chance that you might need to work as a contractor to supplement your income—even if you were living comfortably on the mainland with your remote job. If you are leaving a job for a new one in Hawaii, make sure there is a pay increase that will allow you to live comfortably in the Aloha State.
6. Find Your Dream Home in Hawaii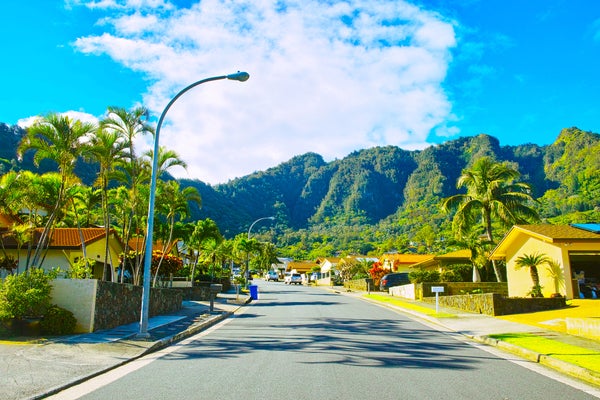 The beach is great for afternoon naps, but you'll definitely want four walls and a roof over your head. Decide whether you'd like a home right on the beach, upcountry, or somewhere in between. You'll also need to choose the best island to move to in Hawaii for you and your family (there are six islands to choose from). A good real estate agent will help you decide based on your preferences and where you will be working and spending most of your time.
Houses in Hawaii are smaller and more expensive than homes in most areas of the United States, so be prepared to downsize or spend a little bit more. Buying a home in Hawaii isn't cheap; the average price for a home is around $1 million.
After spending money on your new home, you'll want to make sure it's well taken care of. An American Home Shield® home warranty in Hawaii helps protect your investment and gives you comfort knowing that if something goes wrong with an appliance or home system, you're not on your own. (However, roof leak repair and HVAC tune-ups are not available in Hawaii.) Compare pricing and plans to find out what's covered, and choose the best coverage for your needs. Be sure to check which Hawaii zip codes American Home Shield services.
Follow these things to know before moving to Hawaii and, before you know it, you will be set up comfortably and embracing the Aloha Spirit in your new home in paradise.
AHS assumes no responsibility, and specifically disclaims all liability, for your use of any and all information contained herein.