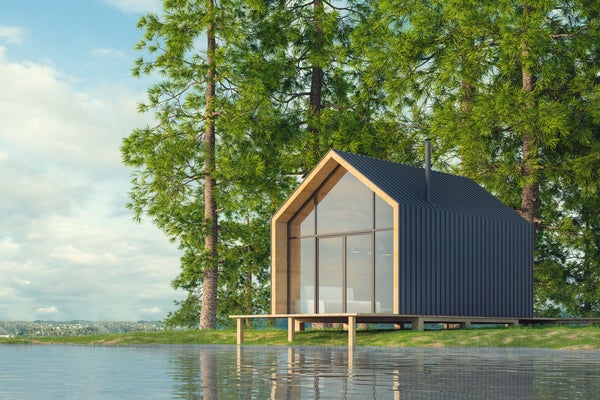 More and more people are making the decision to live in tiny homes. The tiny-house movement has drawn people from all walks of life to its downsizing ideology; with less than 400 square feet of floor area, a tiny home truly lives up to its moniker.
However, while living in a tiny home requires an ongoing simplification process, finding a place for building a tiny house is not a simple process. Residential zoning regulations usually dictate the square footage needed for new construction, and tiny homes often fall below the required minimum. This means that finding a place to put your tiny home can often be an arduous task.
Don't fret just yet. Thankfully, some states have even relaxed their regulations in response to the advent of the tiny-house movement.
What States Allow Tiny Homes?
Planning and building a tiny house is easier in some states than others—mostly due to zoning regulations. Here are the six best states for tiny homes.
1. California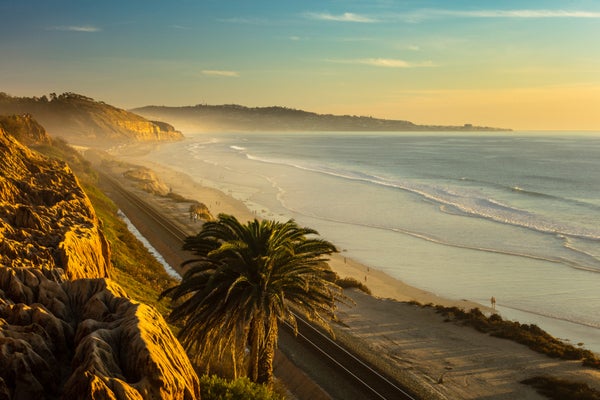 Whether you crave the sun and surf of San Diego, the glitz and glamour of Los Angeles, or the agricultural haven of Fresno, California is one of the best states that allow tiny homes.
In 2020, California implemented statewide accessory dwelling unit (ADU) laws that require counties and cities to create plans incentivizing ADU development. Governing bodies must approve or deny ADU proposals within two months of a permit application submittal. Further, cities are disallowed from requiring maximum ADU square footage, off-street parking, and minimum lot size. As you can imagine, this mandate vastly increased the state's ADU friendliness and even led to the creation of multiple ADU startups such as Abodu, United Dwelling, and Villa.
While an ADU tiny home is one option, perhaps you would like a standalone tiny house building on its own lot. Although each county and city has localized regulations and zoning ordinances, the state's tiny home standards are created by the California Department of Housing and Community Development. According to these guidelines, tiny homes built on foundations must either follow the International Residential Code and the California Building Standards Code or must be pre-approved for specific alternative projects. If your tiny home is classified as a recreational vehicle or park trailer, it will need to comply with different guidelines. Learn more about the state's varying guidelines.
Best Places to Live in a Tiny House in California
If you've been fantasizing about an off-grid lifestyle, much of The Golden State's majestic mountains, captivating coastline, and rugged forests should heed your call. If you're interested in finding your tiny-home tribe, check out California's robust tiny home communities, all of which provide budget-friendly living, like-minded neighbors, scenic views, and, perhaps best of all, already-conducted legal research.
2. Texas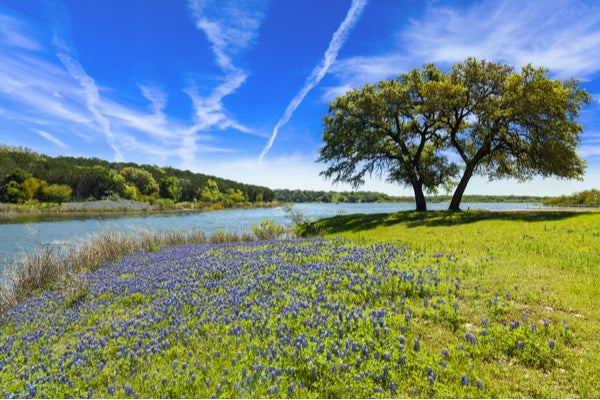 As the saying goes: "Everything is bigger in Texas." Everything, that is, except for its burgeoning tiny-house movement. Texas is next on the list of the best tiny-house friendly states since many Texas counties do not enforce zoning regulations outside city limits. Rural county-incorporated areas generally have free rein for building tiny homes—yeehaw! You will still have to build your tiny home according to transportation standards, subdivision rules, water supply regulations, and local building codes and safety standards. This means you might still have to obtain a building permit.
If you are planning on moving to Texas and building a tiny house on a lot, it might be a good idea to consult a lawyer or real estate professional who is well-versed in the local zoning regulations.
Best Places to Live in a Tiny House in Texas
If you'd rather engage with tiny home communities, you have several great options:
3. Florida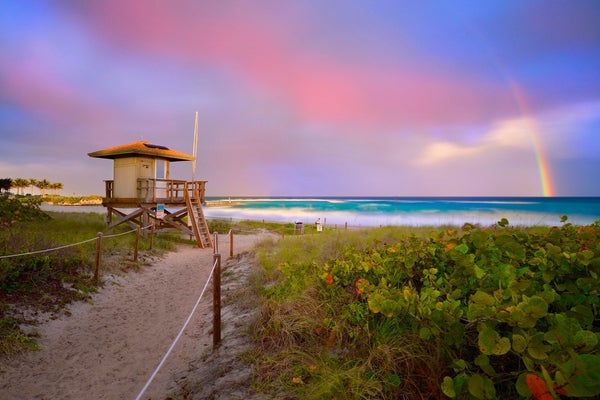 Maybe you're moving to Florida for its ample sunshine and proximity to gorgeous white-sand beaches. Or perhaps you're a kid at heart and want to be within driving distance of a magical theme park. Before looking into the housing market, consider building a tiny home in The Sunshine State.
If you already own a home in Florida and want to build an ADU, you're in luck. According to the Florida Housing Coalition, 11 cities in Florida, including Orlando, Tampa, and Tallahassee, "allow ADUs in single-family districts"—though restrictions vary on lot size, dwelling size, and more.
Many Florida counties have lax regulations for tiny home builds. The beautiful beachy counties of Sarasota and Petersburg and the more urban Orange County are notoriously tiny home-amenable, according to TinyHouse.com. Some counties and cities don't even have a minimum square footage requirement for dwellings, which should make your tiny house building plans all the easier.
However, Florida still has some local zoning ordinances. Further, your tiny house might need to comply with Florida safety and building standards. As always, do your due diligence to ensure that a property allows tiny home builds.
Best Places to Live in a Tiny House in Florida
Here are a few of the best places to join a tiny home community in Florida:
4. Colorado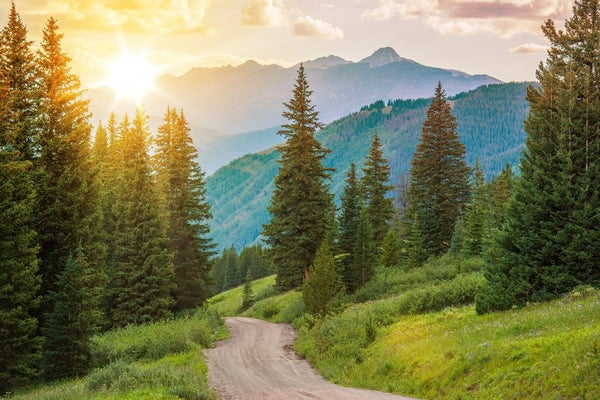 Colorado is an ideal setting for your tiny living lifestyle. Though it is a tiny-house-friendly state, Colorado has stricter regulations for tiny homes on wheels than the other states on this list. Most counties in The Centennial State do not allow full-time residential use for tiny homes on wheels; El Paso County, however, passed the state's first zoning ordinance for tiny houses on wheels.
If you are planning on building a tiny house on land, it will need to abide by local zoning ordinances and building regulations and comply with Colorado safety standards. There is no statewide land-use plan, meaning that city and county governments make the rules for land use and zoning. County regulations will most likely apply in rural areas outside of city zoning.
Best Places to Live in a Tiny House in Colorado
Experience the tiny home lifestyle with other like-minded homeowners at these communities:
Colorado even hosts the Colorado Tiny House Festival, a communal event that espouses embracing a minimalistic mindset.
Another option if you have moved to Colorado and already bought a traditional home is to build an ADU on your property. ADU regulations vary by city. For example, Golden, Colorado Springs, and Denver generally allow these types of dwellings; just keep in mind that requirements vary.
5. North Carolina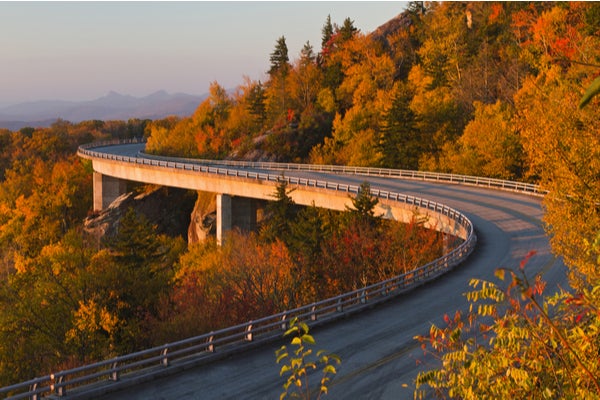 North Carolina is one of the best states for tiny homes, whether you want to set up camp in arty Asheville, the lush expanse of the Blue Ridge or Smoky Mountains, booming Raleigh, or the coastal views of Carolina Beach. Some cities in North Carolina have more stringent rules and regulations, but these become less restrictive the farther outside the city you travel. No matter where you build, your tiny home needs to abide by the North Carolina State Building Residential Code.
Like other states, building an ADU in North Carolina largely depends on local rules and regulations. For example, cities like Asheville have always allowed ADUs, while Raleigh recently adjusted ADU requirements to be allowed in more zoning districts.
Tiny home communities abound in The Tar Heel State:
6. Utah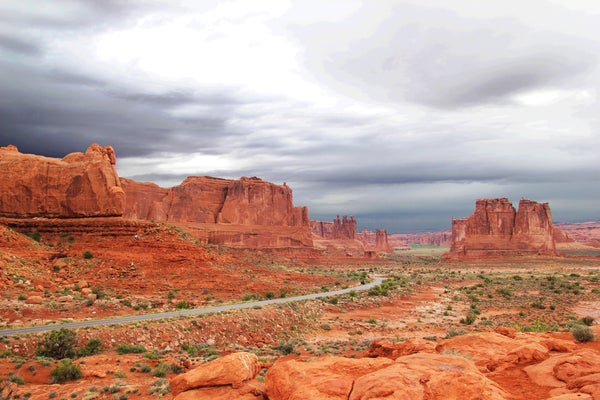 Although Utah has been slower than the other tiny-house-friendly states on this list to change their tiny housing guidelines, some counties, like Washington County, allow tiny homes of at least 300 feet.
Salt Lake City does not allow homes that do not have a permanent foundation, meaning that if you have a mobile tiny home, you may struggle to find a place to park it. However, Salt Lake City and many other cities in Utah do allow ADUs and tiny homes that are on a residential lot with an existing single-family home. Many tiny-homeowners in Utah make bargains with landowners to arrange a place to stay in their tiny homes.
The Other Side Academy in Salt Lake City is currently planning a donation-based tiny home community for the unhoused. Its upcoming development, the Other Side Village, may pave the way for other affordable housing communities (that just happen to be tiny homes) in the state.
What States Don't Allow Tiny Homes?
With all the benefits that come with tiny home living, you may be surprised to learn that some states aren't tiny-home friendly. While tiny houses are not outright illegal in any state in the U.S., much of the Midwest and New England is not tiny-home friendly. Alaska and Hawaii are also notoriously difficult to navigate as a small homesteader. Some of these states discourage tiny home living by requiring residences to have minimum ceiling heights; others use stringent zoning regulations that make it nearly impossible to find a home for your tiny home.
Don't be discouraged by these state regulations, though. The tiny home movement has gained a lot of traction in recent years, and it's likely that state guidelines will change to reflect the growing trend.
What Should I Keep in Mind Before Deciding Where to Build My Tiny Home?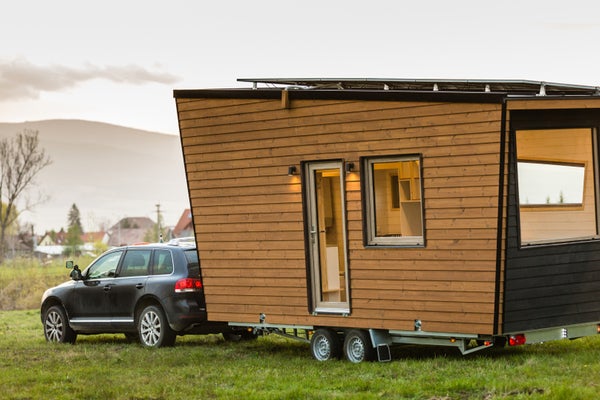 Before building a tiny house, you should decide whether you want a tiny home on wheels or one built on a permanent foundation. You have more flexibility if you're building a tiny house on wheels since you can drive your tiny home (nearly) anywhere. From desert glamping to RV park living, a tiny home on wheels provides many options for the nomadic tiny home resident. Just be aware that some more populous cities do place regulations on tiny homes on wheels.
Once you decide on a type of home, you'll need to figure out the square footage and layout for your tiny house. Things to keep in mind include how many people and pets you plan on living in the home, the amount of storage you require, how much space you need to be happy, and aesthetic considerations. Read tips on how to organize your tiny home.
If you're building a tiny house on land, you'll want to become intimately familiar with building codes and inspections. Any tiny home built on a foundation needs to follow building code guidelines and pass a safety inspection. These guidelines vary depending on the location, so be sure to look into those for your specific area. It can also be useful to reach out to professional tiny home builders and experts to ensure that you are following all new construction rules.
You should also do your research when it comes to local zoning regulations. You may find that there is little legislation about "tiny homes" or "tiny houses," but don't be discouraged. Often, zoning regulations will note minimum square footage requirements for building a residential unit. If ever in doubt about tiny house building on specific lots, reach out to a lawyer, a real estate agent, or your local zoning department for clarification.
What's the Difference Between a Small Home and an ADU?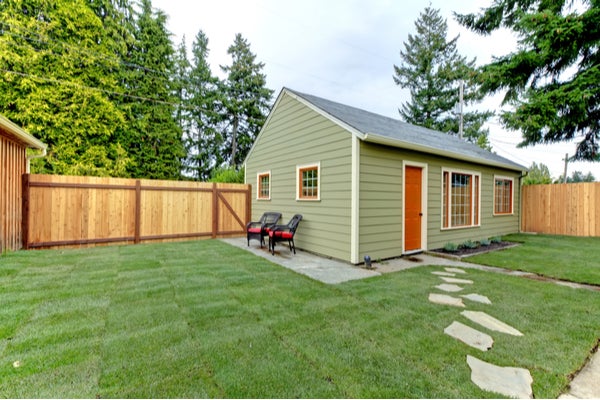 All ADUs are small homes, but not all small homes are ADUs.
An ADU, or accessory dwelling unit, is a secondary residential dwelling built on the same property as a traditional primary dwelling. You might know them more commonly as a granny flat, mother-in-law unit, detached studio, or garage apartment. An ADU is always part of the same property as the primary house and usually uses its already-existing plumbing and electrical systems.
So, can you build an ADU on your property? Generally, yes. As long as it doesn't break your city's building codes and zoning regulations, you're good to go.
If you decide to build an ADU, you can purchase home warranty coverage for your primary residence and your additional dwelling or guest unit. American Home Shield® offers flexible pricing and plans for your household so you can be confident in your investment. Learn more by searching for a home warranty by state.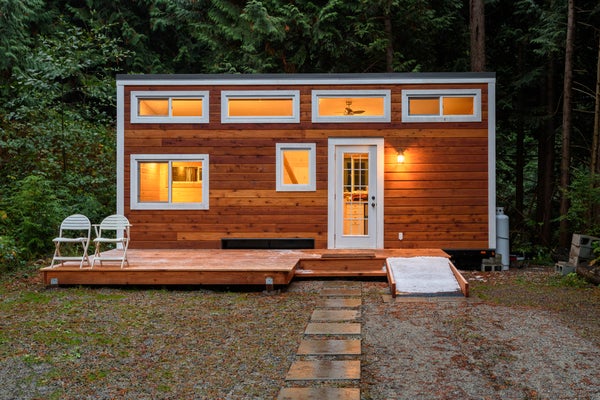 Once you've figured out where you can start building a tiny house, learn more about how to build a tiny house step by step. Once your tiny home is established, be sure to research appropriate furnishings and appliances, such as appliances for small kitchens. Don't neglect the laundry, either: a compact washer and dryer can be a total game-changer for a minimalist life.
Tiny house regulations vary by state, county, and city, making the rules difficult to navigate. As you research this type of alternate housing, we recommend finding a real estate agent or other professional who understands your local tiny house building codes.