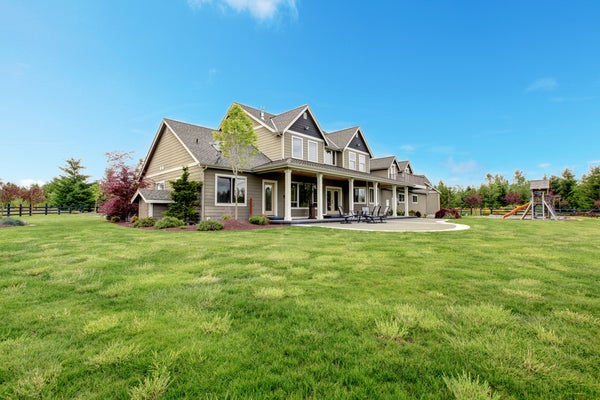 How many times have you left your home at dawn to beat rush-hour traffic and come home from work after dark, just to do it all again tomorrow? Or maybe you've had to navigate busy, tangled sidewalks to run basic errands.
Sometimes, amid the big-city chaos, you may be tempted to say, "That's it! I'm leaving big city life and heading to the country for peace and easier living.
Before you trade your suit for overalls, you need to know some tips about living in the country. Moving from the city to the country can be a big transition in more than miles. Here are five things to know before deciding to move to the country.
1. The Cost of Living is Lower.
One of the most significant differences between living in the city and living in the countryside is the cost of living. Generally, living in rural country means cheaper housing, cheaper utilities, and less expensive goods and services. Less expensive real estate pricing is great if you're a first-time home buyer.
However, a low cost of living may come with a catch. If you're planning on finding a job wherever you relocate, just remember that often your new salary may match that lower cost of living you were initially excited about. That doesn't mean you can't find a profitable and fulfilling job in the country, but it's something to keep in mind while looking for employment. Your best bet may be to keep your current job and work remotely since salaries in big cities tend to be higher.
2. More Property May Mean More Expenses.
Having the opportunity to buy a new home with a yard is a great reason to live in rural areas. You could plant a garden or build a beautiful deck to enjoy. But having a yard means investing in upkeep. Depending on where you live, you're going to need a lawnmower to keep your grass tidy, a rake to pick up all of the dead leaves in the fall, and shovels or a snowblower when winter comes. You might need to purchase lawn furniture and a shed to store it all in. Overall, to maintain your outdoor space properly, you'll need to invest some money. All of that can add up.
Don't forget about the inside of your home. With more square footage comes more cleaning, upkeep, and energy use, which can add to your monthly expenses. If you're buying an older home, you'll be responsible for all the costs to fix or repair appliances and essential home systems. Luckily, home warranty companies like American Home Shield can help protect your budget against inevitable breakdowns. And no system or appliance is too old. You can get coverage regardless of the age or appearance of your covered items—no maintenance records or inspection required. Whether you live in the city or country, a home warranty can help protect your home and budget.
3. There May be a Lack of Public Transportation.
Chances are that when you move to a rural area, the public transportation system you know best won't make it out there. Depending on how rural you're going, taxis may cost a fortune, and bus stops may be few and far between.
Your best option is to purchase a car or truck because one of the big shocks when moving out of the city is how far you have to travel to go just about anywhere. Sometimes a simple drive to the grocery store can take 20 minutes. Stepping out of your home and having conveniences like pharmacies, restaurants, and shops at your fingertips will be a thing of the past. You'll need a vehicle, which means you'll also have to pay to keep it fueled, maintained, registered, and insured.
4. You're at the Mercy of Mother Nature.
If you're living in the country where the winters are extreme, you will have to learn how to drive in winter conditions or live off of what you have if you can't drive for provisions. Snowstorms can make roads impassable, and you could be stuck in your house for days with no power, waiting for snowplows. For example, if you're thinking about rural living in Texas, which has experienced recent extreme winters, it may be a good idea to buy a backup generator in case of power outages due to inclement weather.
It's vital always to have an emergency supply of everything at all times if you live in the countryside, where neighbors may be too far away to ask for help.
5. You'll Experience a Sense of Community.
There are many differences between living in the city and living in the countryside, some of which can be a bit overwhelming, but moving out of the city has some pretty great benefits.
In the country, you may be far away from your neighbors (unless you're in rural suburbs), but locals are more likely to support each other and lend a helping hand. Since the nearest town may be miles away, people have to learn to depend on each other. As long as you reciprocate, living in the country can give you access to a wonderfully warm community. That can make all the difference when deciding to move.
Check out our advice for buying a new home and helpful moving tips for when you find your dream home in the country.
AHS assumes no responsibility, and specifically disclaims all liability, for your use of any and all information contained herein.