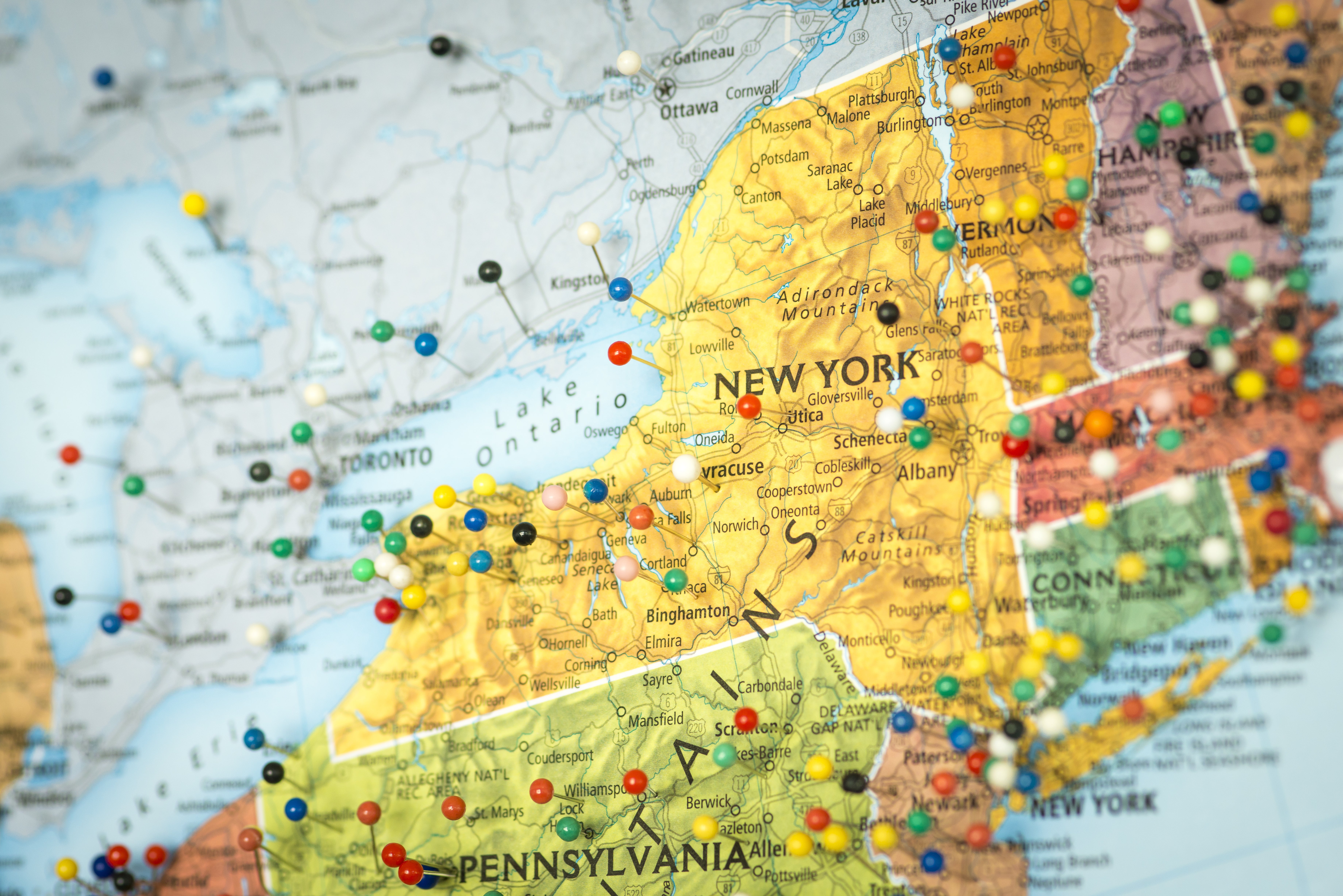 Typically, when you hear "New York," your first thought is New York City—with a population of 8.82 million, it takes up quite a chunk of the state, which has a total population of 20.4 million.
But New York is much more than just a fast-paced city. If you travel up the state, you'll find miles and miles of gorgeous mountains full of trails to explore as well as tranquil lakes and forests. Autumn in New York state is simply breathtaking—the vibrant splashes of red, yellow, and orange are truly a sight to behold, and many people make special trips here just to catch a glimpse.
Are you considering moving to New York? Don't pack your bags just yet. Whether you're heading to the Big Apple or elsewhere in the state, we have some helpful tips for moving to New York.
1. The cost of living differs in New York state versus New York City.
If you're planning on moving to New York, you've probably figured out by now the cost of living in New York state greatly differs from the cost of living in New York City. The City That Never Sleeps clocks in at 187.2 on BestPlaces.net's cost of living index, based on the U.S. average of 100. The most expensive culprit is housing, which is 294.3 on the index. That's more than double the national average for housing.
New York City is the most expensive city in the United States to live in, so if you're planning on making the move, you might want to have a few sources of income secured. If money is no object, you might as well jump in with both feet and hire a real estate agent to find the perfect luxury home in New York. You only live once, right?
The state of New York is pricey, too, falling at 120.5 on the index, but it doesn't compare to the city. Living in New York can be affordable if you don't have to live in NYC. Consider other good-sized towns like Albany, Buffalo, or Rochester. Take a look at cost of living comparisons between New York City and other towns in New York to determine where you can afford to live and buy a house.
When it comes to relocating to another state, you should consider hiring professional movers. That way, the moving process will be handled efficiently, and you won't have to browbeat your friends and family into helping you take on the daunting task. When it comes to finding a moving company, just make sure you look for professionals who are experienced in cross-country travel.
2. If you're moving to New York City, you may want to sell your vehicle.
The most efficient way to get around the city is by using public transportation. Parking is an absolute nightmare in the city—not to mention it's very expensive. If you need another reason not to drive here, NYC ranks fifth on WalletHub's list of the worst cities to drive in.
While public transportation isn't always pleasant, it may be easier—and more affordable—than owning and driving a car. The city has subways, trains, cabs, buses, and ride apps. If you don't mind the wind in your hair, consider commuting by bike. The city has a bicycle share program as well as more than 130 miles of bike lanes, which it's continuing to add to.
One of the best parts of living in New York City is being able to walk to many places for errands and food. If you're moving to less-populated boroughs, a car may benefit, but if you're moving to Manhattan, you'll probably be much better off not having to worry about a vehicle. If you're planning a trip out of the city, you can always rent a car.
3. You have options when determining where to live in New York state.
One of the best parts of New York is that it has something for everyone. If you crave the hustle and bustle, selecting one of the five boroughs of New York City may be the best option when deciding on New York homes.
If you're someone who needs to be surrounded by nature, choosing a home in Upstate New York may be a better option. You'll have more room, and while Upstate New York homes can still be pricey, at least you won't have to pay thousands a month in rent only to live in a shoebox apartment.
Rochester is an excellent candidate if you're looking for affordable houses in New York. The cost of living here is 78.4, much less than the national average. You'll get more bang for your buck here than in other cities. Rochester also has an excellent arts and music scene; you can look forward to its annual international jazz festival.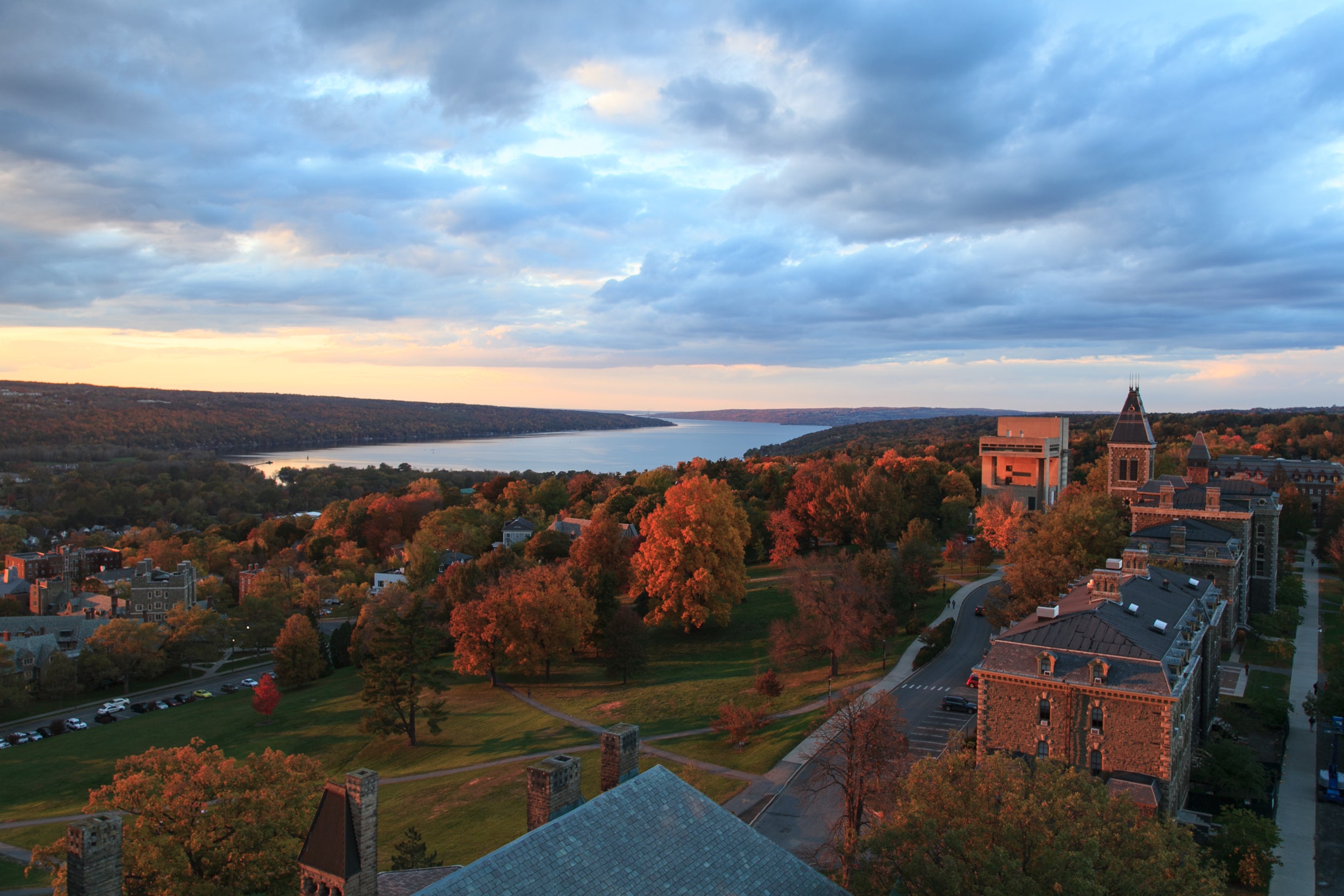 Need a small-town feel? Cities like Ithaca and Lake Placid may just fit the bill. Situated in the Finger Lakes region of the state, Ithaca is a tight-knit community (it's population is only around 32,000). But it still has a great nightlife, thanks to its proximity to Cornell University. It also has an array of amazing waterfalls. Lake Placid is even tinier, with a population of only 2,303 residents. It also has beautiful scenery due to its location in the Adirondack Mountains and is a nice, quiet place to set down roots for families—or even to own a vacation home. These are just a couple of mentionable small towns in the state's northern region.
If you're looking to move into a new home in a more affordable, family-friendly area, Queens and Brooklyn are some of the best places to live in New York City. When it comes to Queens, Astoria is kid-friendly, has great schools, and is only a short trip away from Manhattan, so it may be ideal for commuting. Brooklyn is a bit pricier but has some great nature spots, like Prospect Park.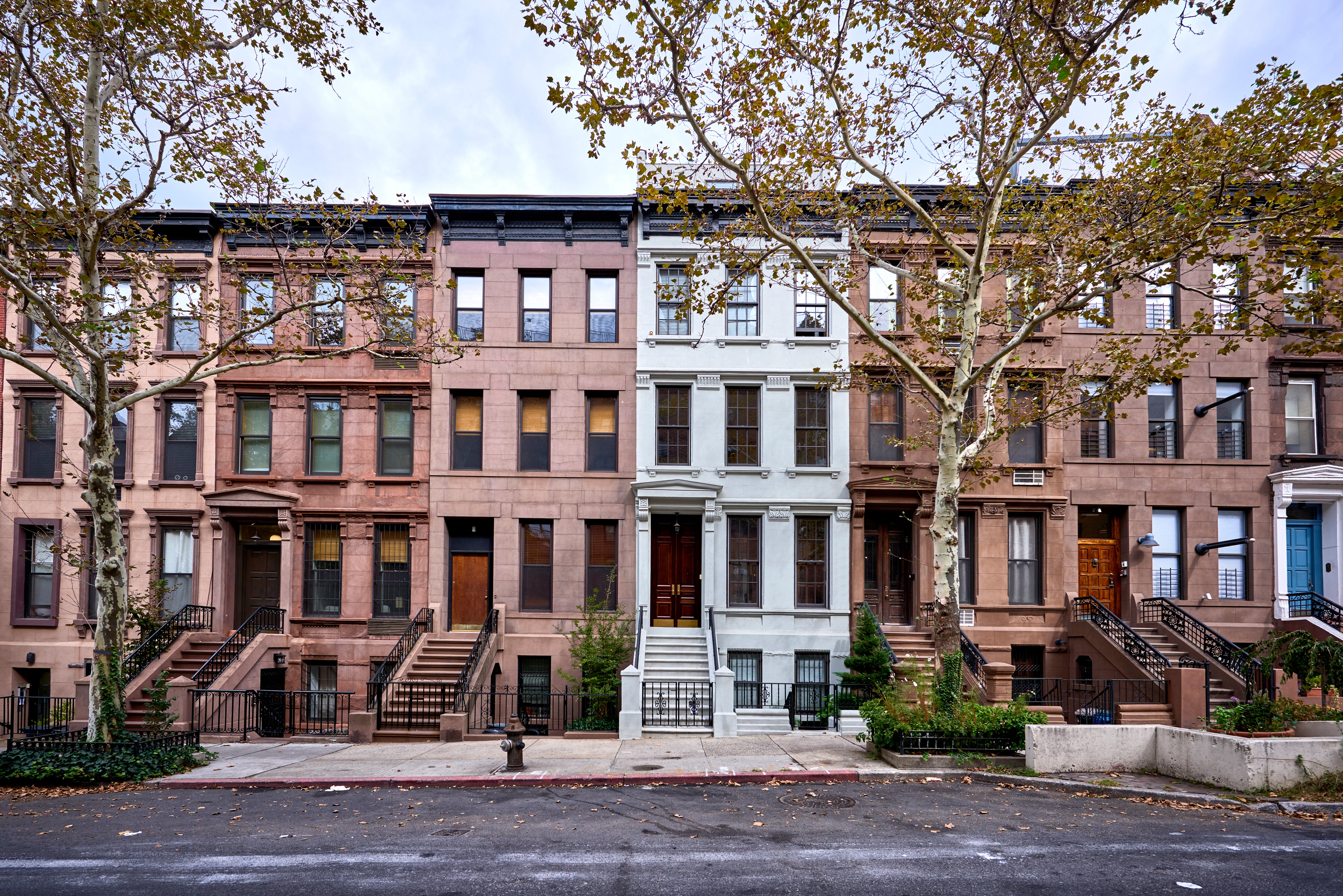 The best places to live in New York state simply depend on your lifestyle and budget. Whether you end up in the Finger Lakes region, Central New York, or the Hudson Valley, protect your investment with a home warranty in New York. An American Home Shield® home warranty is your ticket to protecting your budget from normal wear and tear of your home appliances and systems (please note that American Home Shield® plans do not cover homes in New York City).
Determine which affordable coverage plan fits your household.