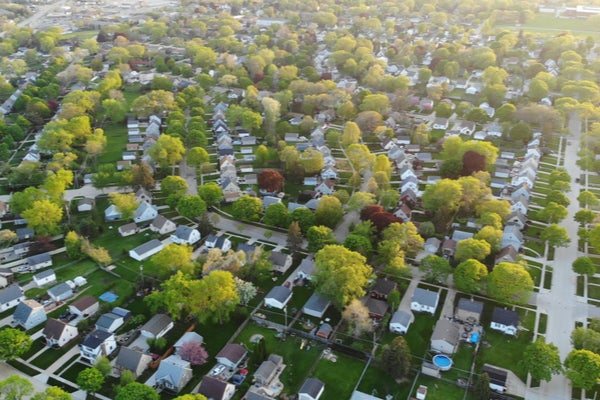 Are you sick of earning good money but having to throw it away because the cost of living in your city is so high? Do you find yourself droning on and on to your friends about the "good old days" and how things used to be affordable, only to stop in horror because you sound just like your grandpa?
You don't know when it happened, but things got expensive. Between paying a pretty penny in rent for your shoebox apartment and hundreds on food, utilities, and transportation, you may barely have enough left at the end of the month for a night out, let alone saving for the future.
If you dream of being able to afford a home someday in a place that won't break your budget, we have good news. We went on the hunt for the most affordable places to live, and we found quite a few. Here's our list of some of the cheapest places to live in the U.S.
Most Affordable Cities
If you like the bustle of metropolitan life but want to save some money for retirement, a college fund, or another type of investment, you can have the best of both worlds. Here are some of the cheapest cities to live in.
1. Memphis, Tennessee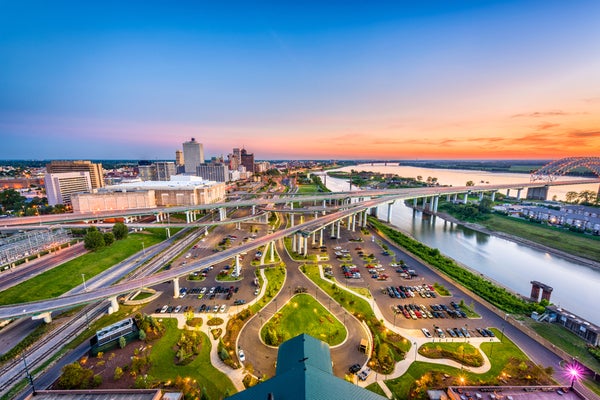 According to Rocket Homes, the cost of living in Memphis is 20.6 percent below the national average, and if you're purchasing a new home, they're selling for around $250,000 on average.
That sum might not buy you Graceland, but that's not too shabby for a house, especially if it's a short drive from the legendary live music of Beale Street. Memphis is also rich in history, with numerous homages to the Blues and Rock 'n' Roll and a museum honoring the civil rights milestones that have been achieved.
Keep in mind that with a lower cost of living often comes a lower income—Memphis wages are generally lower than the national average. But if you can work remotely and want the convenience factor of a big city without the hefty price tag, Memphis is one of the cheapest cities to live in. Did we mention that Tennessee has no income tax? It may be time to put on those blue suede shoes and make the move.
2. Wichita Falls, Texas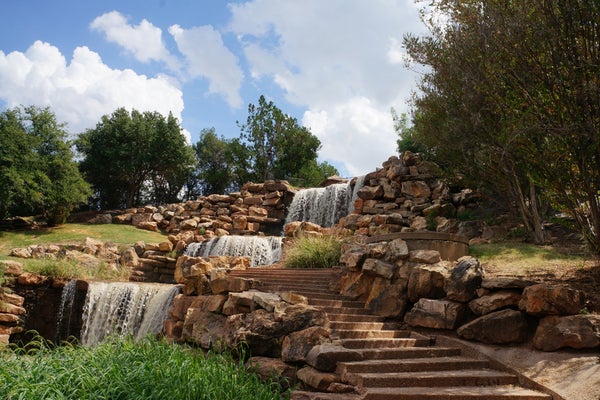 Living in Texas is actually more affordable in general compared to some states. If you're searching for one of the cheapest places to live in Texas, Wichita Falls may fit the bill—especially if you're looking to buy a home. According to Zillow, the typical home value in Wichita Falls is around $131,000. This Texas town also has high affordability marks for food, health, and transportation costs. In fact, it falls at about 75 on the cost-of-living index, well below the U.S. average of 100. Texas is also another state that doesn't have to pay income taxes. Yeehaw!
Wichita Falls has a lot to offer in your free time. If you enjoy spending time out on the water, there is Wichita Waterfalls, the Wichita River, and Lake Kickapoo, which is just outside of the city. There's also Castaway Cove waterpark for those who prefer fish-free water time.
If you're looking for a fun day of shopping, you can swing by the Depot Square Historic District, which has lots of antique stores and a great farmer's market. You can then buy all the ingredients for a picnic lunch and take it to Lucy Park to relax in the sunshine.
We have some great tips and advice if you're ready to move to Texas.
3. Tampa, Florida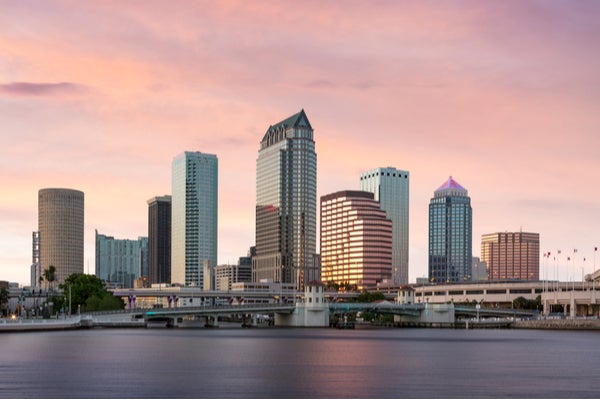 If you're moving to Florida with kids, Tampa is the place to be because it's considered one of the most family-friendly cities in the state. According to Payscale.com, Tampa's cost of living is 5 percent lower than the national average, and housing expenses are 23 percent lower than average, making it one of the cheapest cities to live in Florida. Even though the salaries in Tampa tend to be a bit lower than the U.S. average, Floridians also do not have to pay income taxes.
Tampa is Florida's third-largest city, clocking in at close to 400,000 people, so you'll still get that big-city feel without a high price tag. If you're looking for an active nightlife, Seminole Heights has a range of bars, live music, and wonderful restaurants, and it's also very close to downtown.
If you're looking for more room, Tampa also has sprawling suburbs, like East Lake, Valrico, and Wesley Chapel. You may have to commute if you work downtown, but the extra space for the kids and pets may be worth it.
4. Tulsa, Oklahoma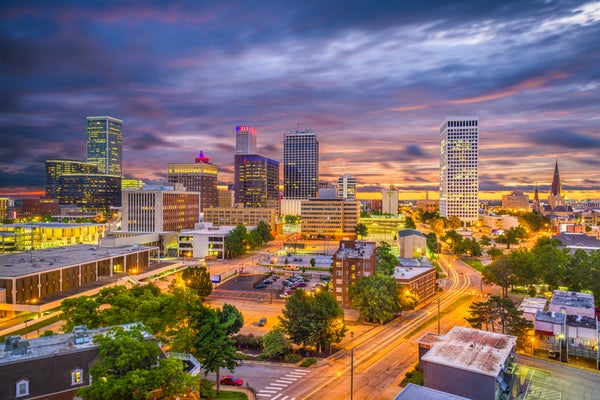 Tulsa is a city considered to have one of the lowest costs of living in the U.S. It's about 17 percent below the U.S. average, with the cost of housing clocking in a whopping 49 points below the national average index. Talk about one of the most affordable cities.
Though utilities may be a bit more expensive here than in other cities, Oklahomans pay about 24 percent less in taxes than the average American. There are also a variety of incentives for businesses, which makes starting a business here a little bit easier.
So, what to do when you get here? Check out the Art Deco district, which is a work of art all by itself. Outdoorsy types will appreciate being close to so many hiking trails in nearby state parks and nature preserves.
5. Kalamazoo, Michigan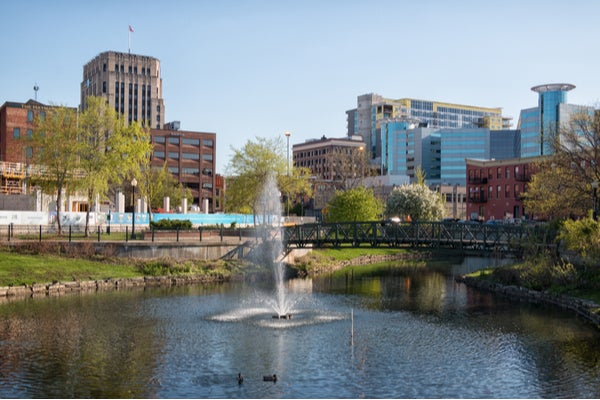 If you want to save money but don't want to venture too far south, head to Kalamazoo in southern Michigan. The cost of living is 21 percent below the national average. Michigan is objectively one of the most scenic states in the country—it has dense forests, beautiful hiking trails, and crystal-clear waters of the Great Lakes.
According to Payscale, Kalamazoo's housing average is 39 percent lower than average, and the median home price is around $210,000. You really can't beat those stats.
This city is great for creatives, with immersive art culture and many music festivals. It's also the largest manufacturing site for Pfizer, so it's safe to say that there is a healthy number of job opportunities.
6. Clarksdale, Mississippi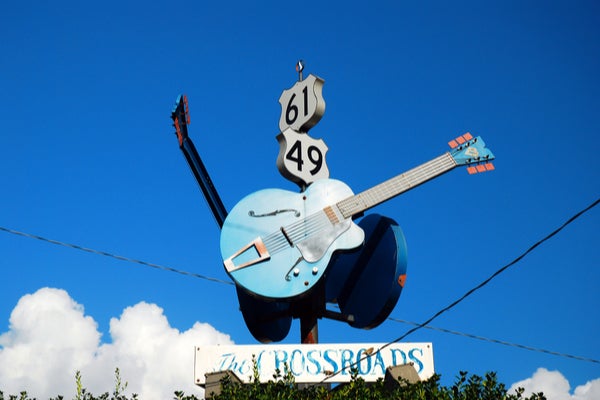 Tucked into the northwest section of the state, Clarksdale, Mississippi, is also one of the cheapest places to live in the U.S. It has one of the lowest costs of living—it's 16 percent lower than the national average. A few cities are lower, but their population counts are under 2,000 (Clarkdale has around 17,000 residents). The average cost to buy a home is about $62,000, one of the cheapest price points on our list.
Clarksdale has the typical restaurants, shops, and nightlife of most cities, and it harbors a unique and spooky tourist attraction. The Crossroads is marked with three guitars and is said to be the place where legendary blues singer Robert Johnson sold his soul for his musical ability. (If you do visit this attraction, be extra careful; it's a very busy intersection now.)
7. Norman, Oklahoma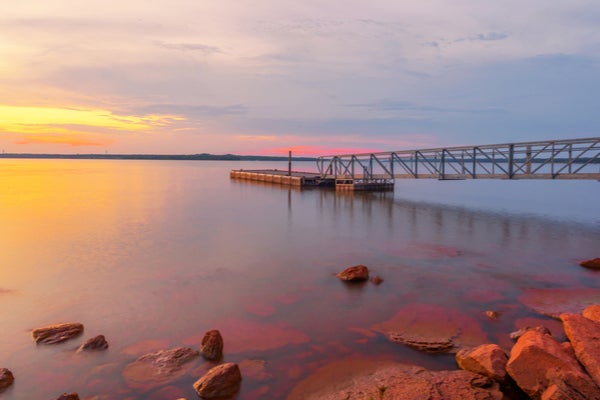 Not only is the Sooner State the second cheapest state to live in, but it's also very affordable whether you're building or buying a home. The average price to build a house that's almost 2,000 square feet is around $145,000. What a deal!
If you want access to a big city but prefer a larger home or plot of land, consider building or buying in Norman, just a 30-minute drive south of Oklahoma City. Norman's cost of living is 9 percent lower than the national average, and the home value index in the area is about $200,000. So buying a comfortable home here may be more attainable than in other U.S. cities since living costs are reasonable.
What if You Still Have to Live in an Expensive State?
Sometimes you can't move to a less expensive state, whether due to a job or staying close to family. If you live in three of the most expensive states in the U.S.—Hawaii, California, or New York—and need or want to stay there, you do have some more affordable options within those states. Here are some of the most affordable cities in these pricier states.
1. Hilo, Hawaii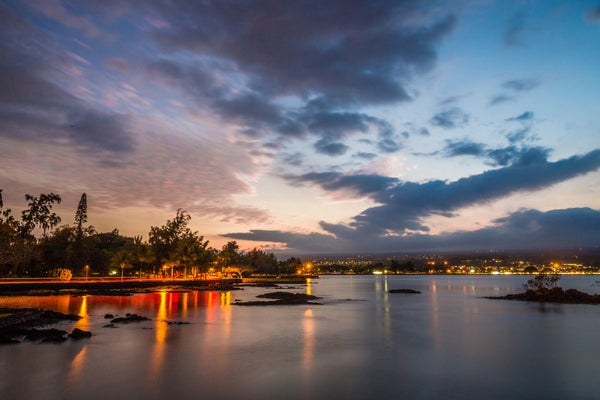 Everything has to be shipped into Hawaii, which drives up the cost immensely. But you get to live in paradise every day, which makes up for the high cost of living, right? Sometimes paradise isn't enough when you have bills to pay.
If you're determined to fulfill your beach-dwelling fantasies, you may want to check out Hilo on the west coast of the Big Island. The cost of living is 28 percent lower than the state average, and the typical home value in the area is just above $400,000, much lower than the statewide home value of $700,000. Hilo has breathtaking nature reserves and gardens and a variety of restaurants and shopping if you ever get tired of looking at the view (though, we don't think that will be a problem.)
2. Fresno, California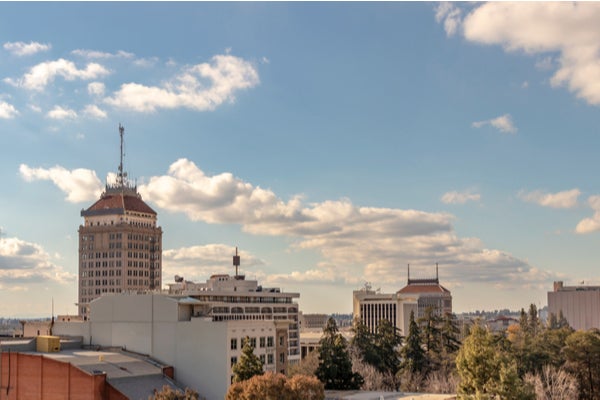 Most cities in California have costs of living well above the national average—often due to taxes—but a few cities are less expensive. Head toward the San Joaquin Valley to Fresno, which has a cost of living about 6 percent higher than the national average (for context, the cost of living in Los Angeles is about 43 percent higher). If you need to live in this notoriously expensive—though enticing!—state, this Central California city could be an excellent option.
Housing prices are 2 percent higher than the national average, but with home values at $320,000, Fresno is well below the statewide housing prices of $700,000. Though it may not be the most affordable place to live, Fresno is alluring to many people because it's the gateway to Yosemite National Park, Sequoia National Park, and Kings National Park, so you'll have your pick of weekend activities.
3. Buffalo, New York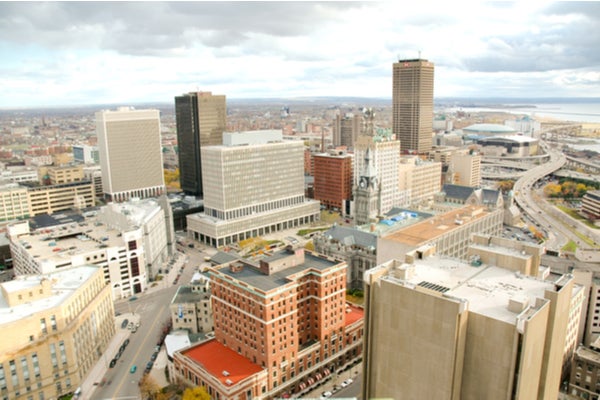 If you're looking to get out of the Big Apple in search of a more affordable city in New York, head northwest to Buffalo, one of the top art destinations in the nation. The cost of living in this artsy city is 4 percent below the national average, with utilities and grocery costs 5 percent below. Are you looking to buy a new home here? You're in luck! The home value index for Buffalo homes is less than $200,000, a steal for living within driving distance of NYC and just across the border from Toronto.
Final Thoughts
We hope that this list of some of the cheapest places to live in the U.S. has helped prepare you for overall living costs in various areas throughout the country. When you're ready to make the move, check out our tips for first-time home buyers and advice on moving into an old home.
Wherever you end up, let American Home Shield protect your home systems and appliances. You're budget conscious, and we are too. We have home warranties in 49 states designed to give you the best coverage available for whatever your location throws your way. Our warranties give you the peace of mind of knowing just who to call when something breaks down. Shop our plans today.