National Handmade Day lands on April 3 this year. It seems like there's a day for everything, but this is a truly fun one to celebrate! Here are some of our picks for the best handmade crafts and decor ideas to help you make a truly unique, one-of-a-kind statement in your home. You'll support artisans, craftspeople, artists, and small businesses at the same time.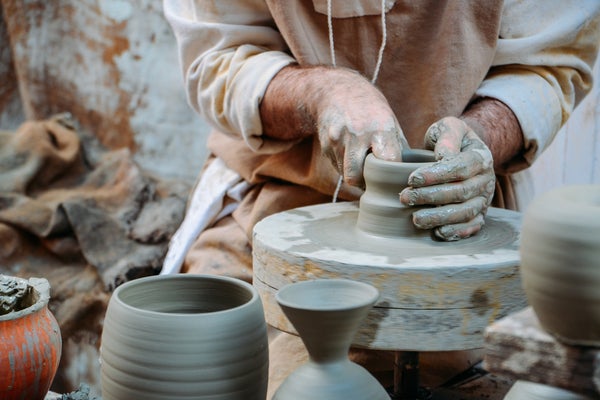 This is just a small sampling of the handmade offerings available online, and there's a world of possibilities on the web when shopping for handcrafted home decor. Get inspired by visiting popular destinations like Etsy, Novica, which helps provide livable wages to artisans around the world, or Minted, where art is crowdsourced to help emerging artists reach a broader audience.
But don't just shop online: there are local artisans in every community who sell one-of-a-kind items you won't find in the big box stores, and the thrill of the hunt is part of the fun. We're spoiled for choice when it comes to handcrafted items for the home, so all you need to do is bring is your imagination when shopping for handmade items.
Our homes reflect our personalities and lifestyles – full of memories and treasured items from the past, as well as new pieces that can become future heirlooms. As a homeowner, you know that if there's one thing you can expect, it's the unexpected. That's why American Home Shield exists. We're here for you. As a member, you know your budget, your time, and let's be honest, your sanity, are covered.
Our plans can help you get ahead of household problems before they ever occur so you can enjoy your home and create new memories. We help protect your budget against breakdowns of home systems and appliances. A home warranty protects our homes and memories for peace of mind, which leaves you with more time to discover your favorite handmade items!
AHS assumes no responsibility, and specifically disclaims all liability, for your use of any and all information contained herein.