If you've decided it's time to update your living quarters, you're probably wondering when the best time to buy furniture might be. Being prudent and buying at the right time means getting the best deals.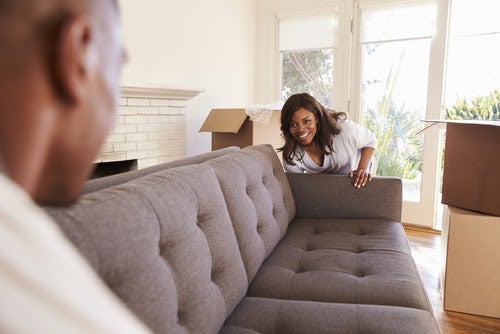 We know that finding a great bargain isn't always easy. Planning on major purchases, like a new mattress or sofa, can sometimes feel like more trouble than it's worth. However, just like there's a best time to buy a new house, a new car, new clothing, or new appliances, there's a best time to make the investment in new furniture.
The best time to buy furniture depends on what you're in the market for: indoor or outdoor furniture.
What is the Best Time of Year to Buy Indoor Furniture?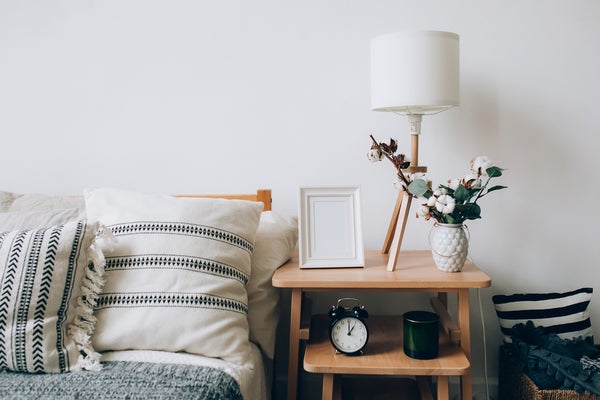 Indoor furniture typically goes on sale at the end of winter and at the end of summer.
No matter if your furniture aesthetic leans midcentury modern, Art Deco, Scandinavian contemporary, antique, traditional, rustic, or minimalist, new styles of indoor furniture will usually appear in retail showrooms in spring and fall (learn more about what your furniture says about your personality!). If you're a bargain hunter searching for great deals on last year's models that retailers need to get rid of, the best month to buy furniture will often be January. Try hitting winter sales in January and February.
Of course, winter isn't the best time to go furniture shopping in much of the country. Few people want to fight blizzards, hail, and flurries of ice and snow just to update their furniture and house aesthetic. If driving to the furniture store and back seems unpalatable, you might want to look into having your new dining room or bedroom set delivered. Thankfully, many furniture stores, including less expensive options such as furniture outlets, resale stores, and thrift shops, provide ample opportunity for furniture delivery even on the coldest winter's day.
If you don't have extra money to spend on furniture right after the holiday season, fear not. Furniture sales tend to slump during the summer since people usually focus on vacations and outdoor activities. This means you can often get good discounts on indoor furniture at summer sales in August or September.
What is the Best Time of Year to Buy Outdoor Furniture?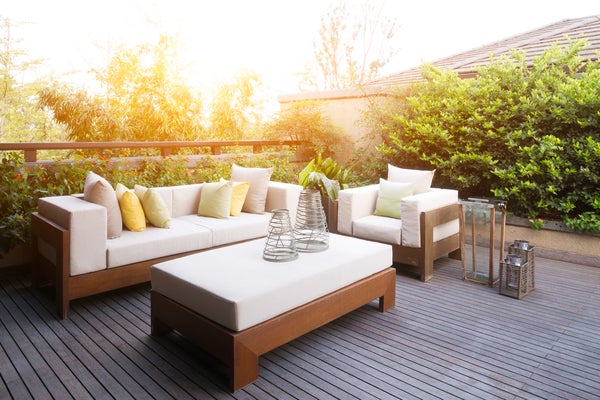 New outdoor furniture sets hit retail floors in early spring. By the next fall, retailers know that they're less likely to sell before winter, making them more likely to drop prices. Because of this, the best time of year to buy furniture for your home's outdoor spaces, including grills, poolside sets, and patio furniture, is between the Fourth of July and Labor Day.
Pro tip: You can expect even deeper discounts on any outdoor furniture left after Labor Day. Retailers know these items are less likely to sell when cooler temps hit, so they're motivated to get rid of them while they still can.
What is the Best Time of Year to Buy Office Furniture?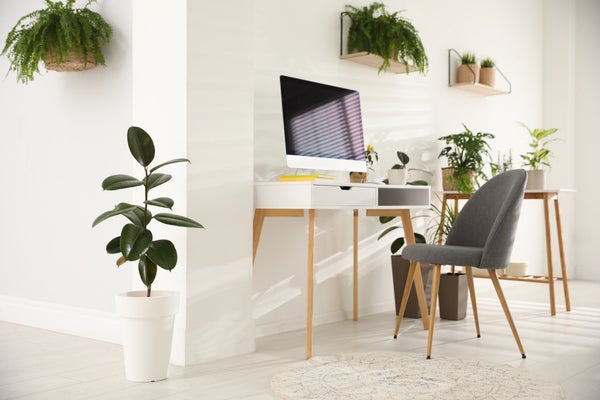 If you're looking for standing desks, ergonomic office chairs, filing cabinets, bookcases, and desk lamps, it's helpful to know the best time to buy furniture for your office. Since retailers know that students need office furniture as they go back to college, back-to-school season is a great time to put together or spruce up your home office. This time frame is when you are the most likely to find deals and the best selection of an assortment of office furniture, whether you're going for that balance ball chair, modular bookshelf, or even an under-desk workout pedal.
How do I Get Good Deals on Furniture at Other Times of Year?
You may be asking: "When is the best time to buy furniture on sale if I can't afford to in January and later summer?" There are ways you can still get top-notch deals, even if it's not the most optimal time of year to buy. So, if your sofa's only positive attribute in mid-April seems to be the change hiding between the cushions, don't worry. We have other ideas for getting a bargain.
To get good deals on furniture at other times of the year, you should keep your eye on local (or online) independent furniture retailers. Larger corporate retailers and big-box stores usually have to clear out older designs to make room for newer models, but independent retailers do not. These smaller retailers may also decide to hold sales just because their numbers are down for the month or because they're responding to demand in the local market. You might be able to score a good deal from an independent retailer in the off-season, with the added perk that you'll have the opportunity to support a local business while you're at it.
Site-specific sales like Amazon Prime Day and Wayfair Way Day are also great times to buy furniture. Even if you're not buying from these companies putting on these sale events, other businesses will often hold sales at the same time so they can stay competitive. Other ongoing sale days include Presidents Day, Memorial Day, Fourth of July, Labor Day, and, of course, Black Friday and Cyber Monday. On these days, you can expect to see clearance rates, discontinued furniture at massive discounts, and floor samples for sale.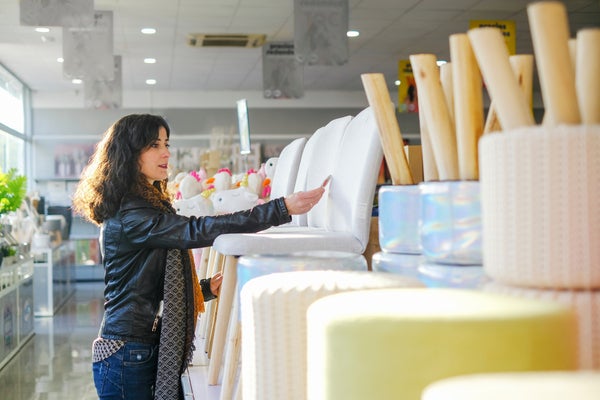 Furniture is a major purchase that most homeowners need to plan for carefully. If you can get by with your old things for the time being, it pays off to be patient when it comes to shopping for furniture. There will always be another furniture sale, even if you have to wait a few months for it to happen. So, take your time, visit multiple furniture stores, and have a good look around at what's available before you make up your mind. You can even try to repair furniture before choosing to go all in with new furniture purchases, and if you love antiques, local thrift shops can yield hidden gems for bargain prices.
Since it's such a personal choice, the best time to buy furniture is whatever time feels right for you and your budget.
When setting your budget, consider getting an American Home Shield® home warranty. Though we don't cover furniture damage, we do cover parts of your household systems and appliances when they experience normal wear and tear. With comprehensive coverage and flexible pricing and plans, a home warranty with us will empower you with the knowledge that your finances are protected. That peace of mind feels fantastic any time of year.