If you're ready to start shopping for new furniture, check out our advice on the best time to buy, so you can get the best deals.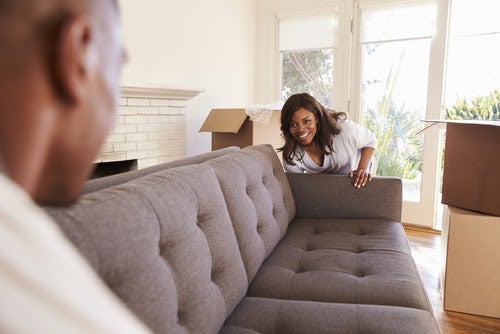 Finding a great bargain isn't always easy, especially when it comes to making major purchases, like a new mattress or sofa. But just like there's a best time to buy a new house, a new car, clothing or appliances, there's a best time to buy new furniture.
When is it? Well, it depends on whether you're in the market for indoor furniture or outdoor furniture. Indoor furniture goes on sale at the end of winter and the end of summer. Outdoor furniture goes on sale in July and August. Some specialty furniture items go on sale at different times of year.
Best Time of Year to Buy Indoor Furniture
New styles of indoor furniture appear in retail showrooms in spring and fall, so if you want to get good deals on last year's models that retailers need to get rid of, hit winter sales in January and February and summer sales in August and September. Labor Day and President's Day sales are also good times to get deep discounts on new furniture.
Of course, winter isn't a great time to go furniture shopping in much of the country — with the ice and snow, you'd better spring to have that new dining room set delivered. And you might not have the extra money to spend on furniture right after Christmas. Furthermore, furniture sales slump during the summer, as people focus on vacations and outdoor activities, so you can often get better discounts on indoor furniture at summer sales.
However, home sales rise in the spring, so if your sofa gives up the ghost in mid-April or you just can't stand the thought of sleeping on that old, swaybacked mattress for the next five months, you can get good deals on furniture in the spring. Many retailers offer springtime sales and discounts on indoor furniture sets to help homebuyers furnish their new digs.
Best Time of Year to Buy Outdoor Furniture
New outdoor furniture sets hit retail floors in early spring, and by the next fall, retailers know they're less likely to sell before winter, and that makes them more likely to drop prices. Shop for new outdoor furniture, including grills, poolside furniture and patio sets, between Fourth of July and Labor Day.
You can expect even deeper discounts on anything left after Labor Day. Retailers know these items aren't likely to sell quickly, so they're motivated to get rid of them while they still can.
Best Time of Year to Buy Office Furniture
Looking for desks, office chairs, filing cabinets or other office furniture? Back-to-school season is a great time to put together or spruce up your home office. Retailers know that students need office furniture as they go back to school and college, so this is when you're most likely to find the best selection of desks, office chairs, filing cabinets and other office furniture. It's also when you're most likely to find the best deals.
Getting Good Deals on Furniture at Other Times of Year
If you've spent all of August and September searching furniture stores far and wide, and you still haven't found that perfect dining room set or new sofa for the right price, don't despair. You can still get good deals on furniture, even if it's not the "best" time of year to buy.
To get good deals on furniture at other times of year, keep your eyes on your local, independent furniture retailers. While the largest retailers and big box stores have to clear out older designs to make room for new models that are arriving, independent retailers may decide to have sales just because their numbers are down for the month or because they're responding to forces in the local market. You might be able to score a good deal from an independent business in the off-season, with the added perk that you'll get to support a local business while you're at it.
If you can get by with your old things for the time being, it pays off to be patient when it comes to shopping for furniture. There's always going to be another furniture sale, even if you have to wait a few months for it to happen. Take your time, visit multiple furniture stores, and have a good look around at what's available before you make up your mind. If you know you're going to replace some of your furniture soon, take the time to shop around at different local retailers right before scheduled sales, so you can get an idea of what's available and how it fits into your home's aesthetic. If you love antiques, local thrift shops can yield hidden gems for bargain prices.
Furniture is a major purchase that most homeowners have to plan for carefully, but it's also an opportunity to showcase your sense of style in decorating your home. For more tips on decorating your home and finding great deals on home goods, follow our Home Matters blog.