Buying a home is a financial goal that many Americans spend years working toward. It is a huge accomplishment to see your hard work pay off with a new home investment. However, if you are a first-time homebuyer, make sure to do your research to understand the hidden costs of homeownership.
What exactly are the hidden costs after buying a home? In addition to your down payment and closing costs, you may also have to pay for a home inspection, potential renovations, furniture, or even just new odds and ends that you didn't realize you needed until you start to settle in. Most new homeowners find themselves strapped for cash in the months after a new home purchase—and that's without even considering the unexpected expenses of home maintenance.
While it may seem like a lot to handle, don't worry just yet. Home maintenance costs are part of owning a home, and they are totally manageable, even for homeowners on a tight budget. Staying on top of home upkeep costs simply takes some planning and foresight.
You can take charge of your home maintenance costs with a three-pronged plan that includes saving for unexpected costs, keeping your home (and its appliances and systems) in good shape, and getting a home warranty.
1. Save for unexpected costs.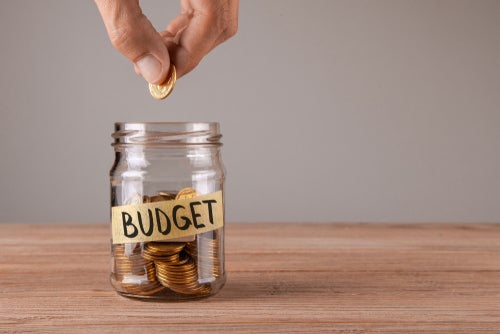 You never know when some vital component of your home, such as your water heater or refrigerator, will fail. It could happen after years of diligently saving or the day after closing on your home.
The go-to rule of thumb when creating your yearly home maintenance budget is to set aside one to two percent of your home's cost each year to cover repairs to or replacements of home systems and appliances. So, if you purchased your home for $450,000, you should set aside $4,500 to $9,000 a year, or $375 to $750 a month, in order to build up a cushion for any unexpected costs.
The reality is that many Americans don't have an extra couple hundred bucks to set aside each month. About 56 percent of Americans don't have enough in their savings accounts to cover an unexpected $1,000 expense. Typical yearly repair or maintenance expenses can easily be two or three times that amount, if not more.
You may not be able to spare an extra few hundred dollars a month to save for home maintenance costs, but that doesn't mean you shouldn't make a column in your monthly budget spreadsheet for home maintenance. Put aside whatever you can afford to save— even $20 a week will add up to more than $1,000 in a year. Learn some ways to tighten your household budget so that you'll have the funds to pay for potential home maintenance issues without the stress.
2. Keep your appliances and systems in good shape.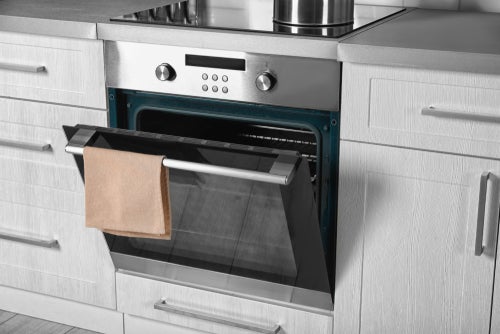 Staying on top of regular maintenance tasks by getting ahead of breakdowns before they happen is another good way to minimize repair expenses. An easy way to remember when to perform easily forgotten maintenance tasks is to make a seasonal to-do list that includes things like
Take good care of your home and the systems and appliances that keep it running smoothly, and you'll have fewer repairs and maintenance expenses. Learn more about home maintenance tasks for every season.
3. Consider getting a home warranty.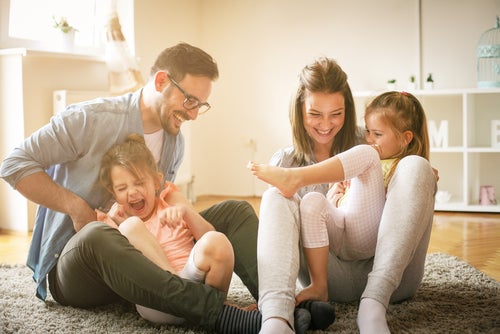 Of course, no matter how diligently you care for your home, its systems and appliances will eventually fail and require repair or even replacement. For ultimate budget projection, consider purchasing a home warranty, which can help you defray the out-of-pocket costs of those inevitable breakdowns—saving your finances and peace of mind.
American Home Shield® provides complete home warranty coverage for parts of your key home systems and appliances that you rely on every day. You'll pay an affordable monthly cost, and if something breaks down, just submit a service request, pay your Trade Service Call Fee, and we will send out a qualified service contractor. If the repair person deems that the issue is covered by your home warranty plan, we'll repair the appliance or system—and if it can't be repaired, we'll replace it, subject to the limitations and exclusions of your contract.
Each of our plans helps protect your budget from unexpected expenses related to the covered parts of your hardworking household items. By budgeting for home warranty coverage, the hidden costs of homeownership become things we can help you manage. And if your budget ever changes, you can change your plan. Find a home warranty plan that's right for you.
AHS assumes no responsibility, and specifically disclaims all liability, for your use of any and all information contained herein.