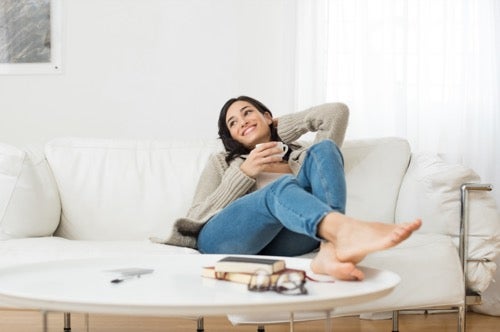 2023 can be the year to make your home feel more luxurious. The question is always how to elevate your home on a budget. Simple tips for lookalikes and bargain hunting can go a long way. Let's dig in on best practices to budget hacks to fancy up your home in 2023.
Know Your Style
The first step is telling yourself the story that you want to share with others. What statements do you want your home to make in 2023? What do you want a room to say to your guests? Do you like a house that feels minimalist or spaces that feel more warm and cozy?
A good way to remind yourself of the styles you like is to go to your local large bookstore like Barnes & Noble or Books-a-Million, or your local supermarket, and make your way to the magazine section. Then? Start flipping through those pages!
Quickly, it becomes obvious if you're more aligned with Architectural Digest and other modern design styles compared to rustic home decor magazines like Southern Living.
Home design and decor magazines worth checking out include, but are by no means limited to:
Better Homes and Gardens

Good Housekeeping

Elle Décor

Traditional Home

Architectural Digest

Southern Living

Garden and Gun

Country Living

House Beautiful

Home & Design

HGTV Magazine
Don't Buy It for The Brand Name
A common misconception is that other people really care that everyday items can be name checked. They don't. The difference lies in determining what is an everyday item and what is a true luxury. You may want to put a couple paychecks into a watch or a bracelet that is going to live on your wrist every day of the year. You don't need to make that kind of commitment when considering new throw pillows.
Magazines like Real Simple do an excellent job of curating lists that find lookalike decor items. Often you'll discover that Target sells something that is close enough to an item that sells for 10 times the price at West Elm.
West Elm is known for their contemporary takes on mid-century modern design. Crate&Barrel (and their slightly less traditional spinoff CB2) as well as RH are high end luxury retailers that consistently come out with spectacular new designs.
Small Upgrades that Make a Big Impact
When considering DIY upgrades to your home, it's important to begin with a solid game plan. Consider your timeline and overall budget. Be sure to create a budget with a built in 20% extra because most of us tend to go over budget. This will lessen the blow and the stress when you realize making your home more luxurious is going to cost just a little bit more than you anticipated.
Lighting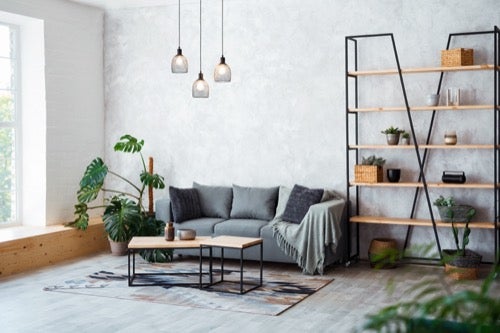 Layered light is a great way to make a single room have a variety of moods. You can vary your lighting sources with recessed lighting in the ceiling or a chandelier, standard tabletop lamps with unique lampshades, and good old fashioned candles.
Textiles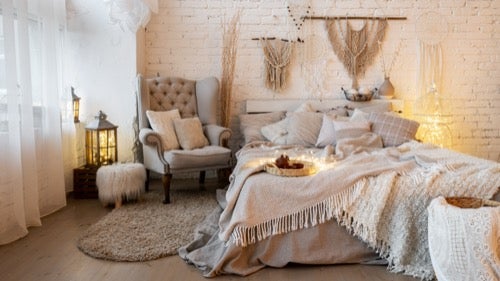 This is where the price of those throw pillows is important to keep in mind. Don't blow your budget at luxury stores when Target offers a generous selection of tasteful designs.
Art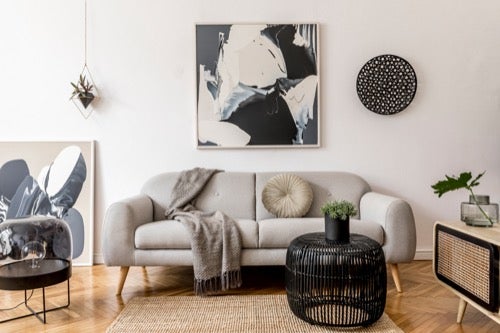 Whether you're hanging images on the wall or considering ornamental sculptures, consider rummaging around at T.J. Maxx, Marshalls, Ross, and other discount stores. Big box stores like Kohls's and IKEA are also good options for reasonably priced items that can look more expensive and luxurious than they actually cost. Etsy is a terrific way to find original pieces while supporting independent artists.
EBay has been around for a long time now and sometimes people forget it's an option. You may also want to consider doing a few quick searches on your local Craigslist to see what your neighbors are looking to unload. Estate sales, consignment shops, as well as Goodwill and Salvation Army remain terrific places to hunt for good finds. You simply have to be willing to put in the hours.
Plants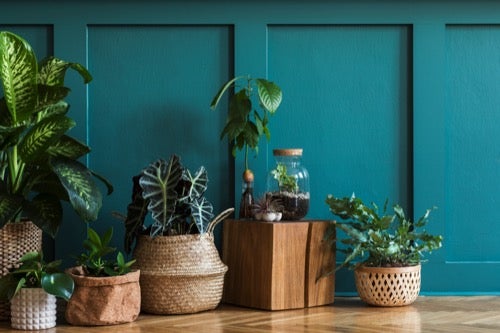 You don't have to have a green thumb to take care of lots of houseplants. Adding a few snake plates by a doorway, a hanging pothos plant by a window, a spider plant on a small table, an air plant dangling from the ceiling—all of these are effective ways to bring a space to life and an increased sense of wellness and calm to your day. There's a reason why spas and resorts tend to have plant life carefully arranged around the premises. Ambiance goes a long way.
Consider Changing the Purpose of a Room
Sure, your friends may have a game room or a finished basement but how many of them have a "Listening Room"?
Entering 2023, wellness is a major focus. Creating spaces that feel soothing, healing, or otherwise peaceful is what many of us need after years of pandemic worry and stress. Having spaces in your home that are designed to bring a sense of calm can go a long way towards combating work burnout and the obligations of daily life.
If you've seen a Wes Anderson movie, then you can bring to mind atypical and memorable spaces. Rooms designed as throwbacks to another time are very in vogue as we enter 2023. The best part about the method for leveling up the luxuriousness of your home is that you can definitely do this on a budget.
Consignment stores are your best friend if you're looking for older furniture and decor. If you plan to go once a week for a couple months you'll surely be able to collect all that you need as these shops buy from estate sales and typically have new inventory coming in constantly.
Variation makes each fixture in a room eye-catching. Buying a dining or bedroom set from your local Raymour & Flanigan is not going to add a serious "wow factor". Mismatched furniture with a focus on accent pieces that look heirloom or antique add a much more memorable flavor to offset standard furnishings. If you're looking for vintage, keep in mind that thrift stores and consignment shops remain terrific resources.
Added Value for Yourself and Your House
Certain upgrades go beyond personal gain and can increase the value of your house as an investment asset. We all know that upgrading a kitchen or adding an additional bathroom are among the larger upgrades that can add value. That being said, there are plenty of small upgrades that can make a difference if you consider selling your house down the road.
Speaking of kitchens, one smaller upgrade that is relatively inexpensive and can make your kitchen look more luxurious is adding a backsplash behind the sink and under your kitchen cabinets.
You might be surprised to learn that adding molding around doors and wall trim is an easy upgrade that can add actual value.
While upgrading the hardware on your cabinets, swapping door knobs, or changing the pulls on your dresser drawers may not seem dramatic, they can change the feeling of a space, add a nice surprise of personal touch for you and your guests to enjoy, and make a difference when prospective buyers view your house. Read more on simple things you can do to upgrade your home in this article.
It's good to keep in mind that when someone is looking to buy a house they are not seeing the space entirely for what it can be, they are often simply seeing it for what it is in its current form. Even though the fixtures and furnishings are yours, these small upgrades can make someone feel just that much better about their experience of your house and what can be done with it.
Protect Your Home While You Give It a Facelift
Hopefully, your head is almost spinning with ideas about how you can make your home more luxurious in 2023. Before you get started on your new projects, be sure to safeguard against any accidental mishaps. American Home Shield® offers protection for your home appliances and systems. AHS offers comprehensive coverage for parts of up to 23 home systems and appliances that many of us use on a daily basis. Take the stress out of your 2023 journey to increase the luxuriousness of your home and rest easy knowing you are protected with an AHS home warranty plan®.
See the plan contract for coverage details, including service fees, limitations and exclusions. Charges for non-covered items may apply.