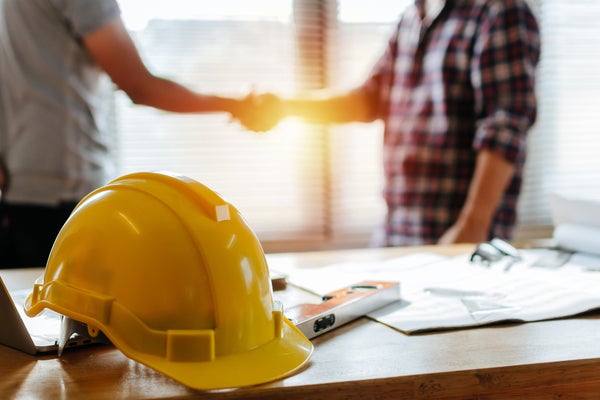 Living in a house designed specifically for your wants and needs is a dream for many homebuyers. It's satisfying to build something that will live on for years to come. But how do you know who to hire to build a house?
Throughout the course of building a custom home, you'll get to make many decisions—from how many bathrooms you want to what type of front door to install. However, one of the most important decisions is determining who to hire when you build a house. The home-building process can be tedious, lasting for months or sometimes years. If you hire the right home construction contractors, things can go much more smoothly.
Don't start your custom home-build process without referencing these helpful tips for choosing a builder. Your peace of mind and your budget will thank you.
Research, research, research.
Practice due diligence before hiring a custom home builder. If you hire an inexperienced contractor, your house-building process may be negatively impacted. It's important to research your top choices before choosing one for the job.
When searching for a prime candidate, a great place to start is asking people in your inner circle—coworkers, friends, and family—for recommendations and references.
Once you have a shortlist of professional builders, it's time to start wading through reviews and checking the builder's website, if they have one. When it comes to what to look for in a builder, keep an eye out for:
Number of years in the business

Project experience

Quality of materials

Turnaround time on projects

Communication methods
Another helpful resource for researching a candidate is checking the homebuilders' association in your state or city as well as licensing and regulatory affairs websites. These resources can help you verify if a builder's license is up to date. You can also visit the Better Business Bureau to see if the builder has any complaints against them and what they entailed.
Find an experienced builder.
Are you thinking of building a tiny home or a house on the beach? Or maybe you want a customized pole barn home for your home in the country. Hiring a custom home builder whose expertise includes your desired type of home means that they can guide you through choosing the best house placement and explain what you can and cannot do.
Can you imagine buying a beautiful piece of land, only to discover the swimming pool and garden you've always dreamed of being stymied by layers of solid rock just beneath the surface? It's recommended to start the home builder search with solid design ideas, but try to avoid setting expectations until you work with the experts on the project. Stay open to their ideas and suggestions based on your budget and the land's topography.
Know what questions to ask when building a house.
Thoroughly interviewing your candidates is a must to ensure quality work. Don't be afraid to push your people-pleasing tendencies aside and assume a confident, assertive position. After all, you're investing a lot of money in your custom home, so it's vital to ensure the builder is suitable for the job.
Start by writing down all of your questions so you don't forget anything during the interview. If you need some inspiration, here are some foundational questions to ask a home builder:
Do you handle the permits?

Do you acquire the materials, and are they good quality?

Am I allowed to provide materials if I wish?

Do you have your own staff, or do you use independent contractors?

Do you perform background checks?

Do you provide a builder's home warranty?
When hiring someone to build a house, keep in mind that communication is a two-way street. Be very clear with your expectations, timeline, and what you want to be done. If you want to be as hands-on as possible with the project, let them know. If you'd rather they manage most of the details, you'll want to find out precisely what their services include. You should also take detailed notes and request all services and estimates in writing.
Understand the costs.
While it might be tempting to opt for the home construction contractors with the lowest bid (especially if you're building on a budget), it's important to investigate why it's low compared to other bids. Will they be cutting corners or investing in cheaper materials? This is where the interview questions and research will come in handy.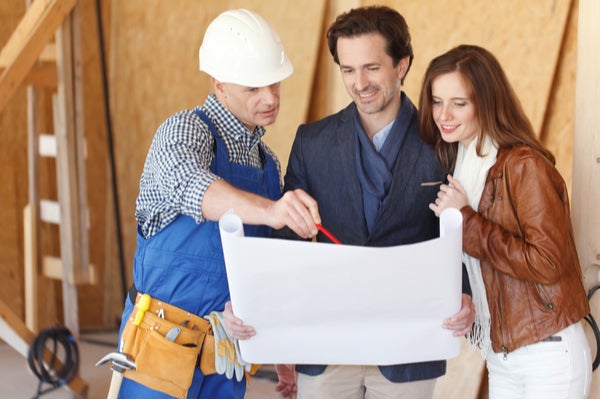 When building your custom house, it's essential to invest in a home warranty, which can help protect your budget from home system or appliance repairs that occur due to natural wear and tear. Your new custom home will be in good hands with a qualified house building contractor and an American Home Shield® home warranty.
AHS assumes no responsibility, and specifically disclaims all liability, for your use of any and all information contained herein.