To build a real estate business, it's important to market yourself and your services effectively and efficiently. In today's business world, there are a variety of marketing options, and choosing the best approaches can often be the biggest challenge. Here are some of the avenues you can use to attract new clients and listings: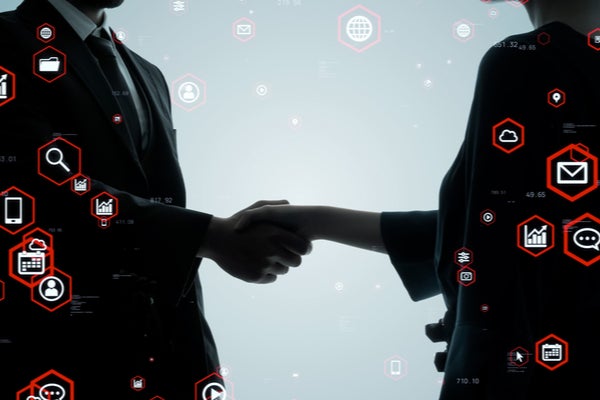 1. Social media
Social media platforms like Facebook, Instagram, Twitter, LinkedIn, and others enable you to spread brand awareness, communicate with current clients and potential clients, advertise listings, express your personality, start dialogues, and more. By posting regularly and commenting frequently, you can expand your social media presence and use it to complement your other marketing efforts.
2. Website
Whether standalone or part of a broker's page, a website gives you the opportunity to present a more in-depth look at your experience and approach to selling real estate. Your website is a great place to list accomplishments, education, training, client testimonials, and listings. Posting videos can give clients a glimpse of you in action and personalize your marketing efforts.
3. Print ads
Print ads are still a viable way to market real estate services. Since print ads can be costly to produce, it's generally best to choose publications that target the client demographics you're most interested in attracting. Or, if you have a niche area, select a local or community publication.
4. Sponsorships
Sponsorships are not only an effective way to market but also a rewarding way to simultaneously give back to your community. You can choose to sponsor a little league team, a theatre or symphony performance, an art show, or other local endeavors in exchange for publicity. With sponsorships, both you and the organizations win.
5. Mail
Direct mail or emails can help communicate with potential clients as well as keep in touch with current and former clients. Keep your mail and email messages concise and include useful content for best results.
6. Signage
Depending on your location, signage can also be an effective way to increase your name awareness and attract new clients. Signage on public transportation, billboards, and listing signs can help increase your name recognition and attract attention.
7. Volunteer
Through volunteering at community service events, you can meet and talk to new people. This marketing avenue usually costs nothing except for your time and allows you to interact with potential future clients while giving back.
8. Referrals and repeat business
One of the most effective ways to build a real estate business is through repeat business and referrals. To help capture repeat business and referrals, it's important to cultivate clients who are satisfied with the service you provide. By including home warranty coverage with each transaction, you show clients that you care about them and their budgets long after deals close. With a home warranty in place, your clients will have a resource to call for covered breakdowns and confidence that you've looked out for their best interests.
Another way to market your services is with the help of real estate partners like American Home Shield®. With marketing resources and a marketing automation tool that lets you create and send personalized materials, American Home Shield can help you build business and strong client relationships. Ask your American Home Shield Account Manager for more information.
AHS assumes no responsibility, and specifically disclaims all liability, for your use of any and all information contained herein.