During a storm, your home is at risk for severe home damage. Learn the methods to securing shingles, metal and tile roofs.
If you live in an area prone to hurricanes, investing in stormproof roofing is essential. The roof is the first line of defense for a home. A leaking roof can cause damage from water spreading through your attic and down your walls. It can also cause foundation problems.
Many roofs are not designed to handle the stress of a major storm. Making upgrades and improvements is often the only way to ensure a roof can withstand extreme weather.
So, what upgrades should you make? Is there a type of roof that handles storms better than the rest? What modifications are worth adding? American Home Shield® is here to help educate you on the best roof materials for the job and what to do to help make your roof hurricane-proof. Here are four effective ways to stormproof your roof to prevent home damage.
1. Invest in Metal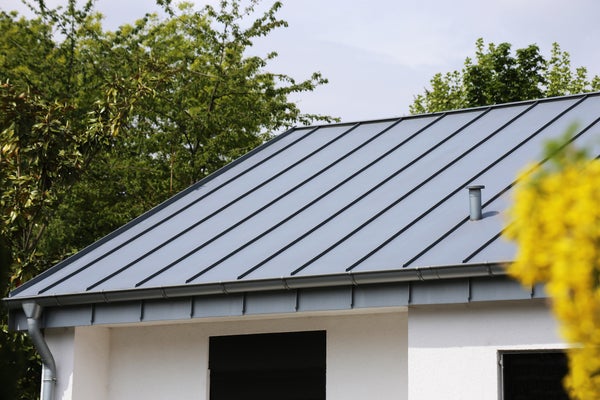 If you're looking for stormproof roofing, a metal roof is the best choice. Metal roofs seem to perform well in storms, but, as with any material, there are pros and cons. Some benefits are:
Some disadvantages are:
They can rust. Chances are, if you're in a part of the world that has frequent hurricanes, you're near the ocean. Salty air can corrode metal more quickly than dry air, so metal roofs require more TLC in hurricane-prone regions.
They are loud. They withstand the wind and the rain, but the sound of rain hitting the metal is much louder than with other roofs. Of course, many people buy apps on their phones to imitate the sound of rain on a tin roof, so maybe the noise will be a bonus feature.
When opting for metal roofs, it's important to perform routine roof inspections. For instance, make sure you regularly check for rust around the screws. You can also add more stormproof roofing power by adding fasteners if the spacing is too wide between the existing screws or even replacing loose fasteners with larger ones.
2. Reinforce Your Existing Roof
Modifications (or "retrofitting" in construction terms) are a great way to hurricane-proof your roof if you're not ready to invest in metal. Each type of roof requires different retrofitting. Here are a few examples.
Shingle Roofs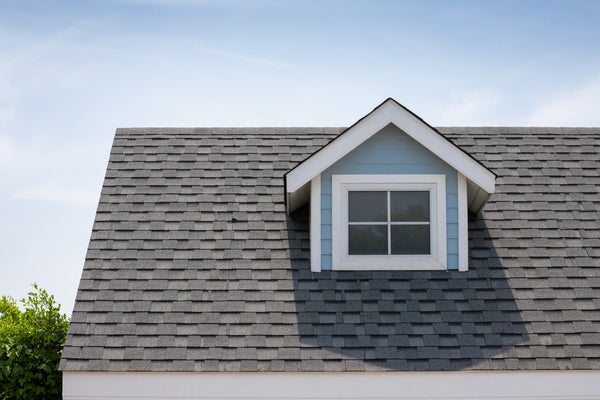 When retrofitting a shingle roof to make it stormproof, the most critical factor is the condition of the roof shingle. If you live in a high-wind area, look for hurricane-proof roof shingles that withstand high winds and have a wind warranty. For the warranty to be upheld, you may need to get them specially installed by stormproof roofers.
There are a few courses of action you can take to retrofit the roof shingles, depending on the shingle rating. You can use asphalt roof cement for slightly worn shingles to both reinforce, and even repair, loose shingle tabs. A more heavily worn roof can similarly be patched up with roof cement.
Tile Roofs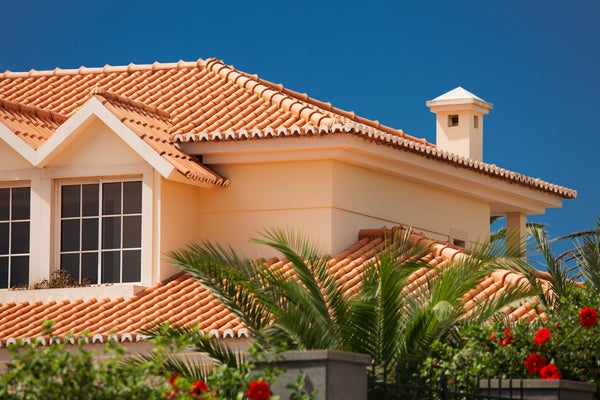 Tile roofs can be complicated to retrofit, but there are some steps you can take to prevent wind damage to your tile roof. The most vulnerable tiles in a storm are the hip/ridge tiles (tiles from both sides of a roof that meet the connecting "ridge" tiles) and eave tiles (tiles on the eaves that hang over the house's exterior). These tiles should be reinstalled using two-part expanding foam adhesives and affixing them to a wood or metal hip/ridge board.
Gable Roofs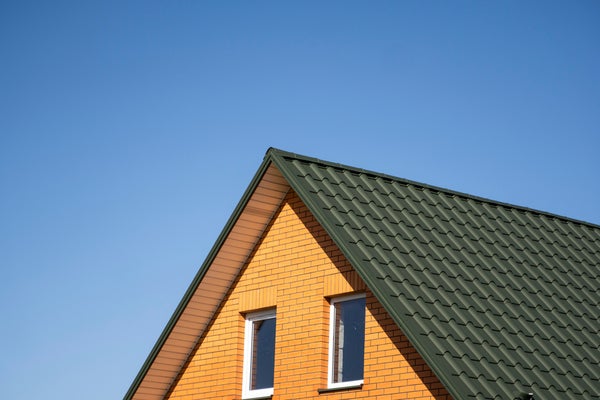 If you have a gable roof, you'll need to retrofit both your gable-end overhangs, and your gable-end bracing. A gable end is a triangular wall that sits on top of a rectangular one. Many retrofits are possible, and the sizes and styles of gable ends are varied—there is no one-size-fits-all approach.
With that in mind, there are two primary retrofits. The first involves strengthening the wall itself and connecting the gable-end wall to the house so it doesn't get pulled off or pushed inward. The second is the wall-to-wall connection, which involves connecting the gable-end wall to the outside wall below it. Learn more about gable-end reinforcement.
It's no small task to stormproof your home by retrofitting it with the necessary upgrades. If you have home improvement experience, you can likely tackle the process on your own. Hiring a professional might be the best option If you're not confident yet in your stormproof roofing skills. Regardless of the time and expense involved, anyone who has experienced storm damage knows it's worth it to keep your home safe.
3. Pick the Best Roof Shape
According to Proformance, roofs that are square, octagonal, or hexagonal hold up the best against strong winds. When it comes to the slope of your roof, hip roofs with a 30-degree slant hold up better in storms.
Gable roofs and flat roofs are more likely to be damaged. Gable roofs only have two panels to deflect the punishing wind. Flat roofs may seem like a logical choice, but the wind will drive itself under the overhang. If you have a flat roof, make sure your overhang is short to avoid underwind.
4. Make Sure Your Roof is Covered
If you live in a region prone to inclement weather, including heavy rains, roof coverage is important. Having both homeowners insurance and a reliable home warranty that helps with roof leak repairs can give you peace of mind and protect your budget when roof leaks appear. See what's covered with an American Home Shield® home warranty, and shop our pricing and plans today. Whether preparing for hurricane season or normal wear and tear, knowing you have coverage gives you confidence as a homeowner.
Regardless of the time and expense involved in investing in stormproof roofing, anyone who has experienced storm damage knows it's worth it to keep your home safe. Make sure you have a stormproof roof to weather any storm.