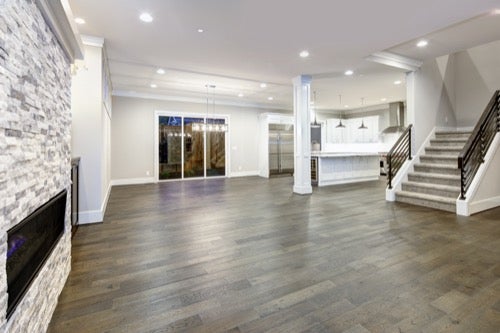 There are so many positives to hardwood floors. Of course, years of walking on them may result in dulling the boards or damage. So, how can you go about sprucing up your hardwood floors?
There are many options to consider when it comes to replacing or repairing hardwood floors. Cost is understandably a foremost concern. The cost of refinishing hardwood floors will often be significantly less expensive than replacing flooring. This is due to the price per square foot of replacing floorboards as well as the time it takes to install the new floor. You either trade your personal time if you try a DIY approach or your savings if you choose to have a contractor replace your flooring.
The decision to replace your hardwood floors is worth careful consideration. While refinishing your hardwood floors is a less permanent decision, there remains much to keep in mind.
How to Modernize Hardwood Flooring
A common reason to replace hardwood flooring is to modernize. What does it mean to modernize hardwood flooring?
Modernizing your flooring can involve many tactics including:
Usider wider or custom-shaped planks

A plus side to more width is that it provides an opportunity to show off more of the wood's natural grain

Change the finish

Gray has become increasingly popular
Keep in mind that colors in your rooms "pop" differently in response to different shades of flooring

Use of bamboo, hemp, and other sustainable, eco-friendly flooring options open the door for conversation and boast a unique appearance
Do I Need to Replace My Floor?
Sometimes the answer is a hard "Yes." Usually, this is because the flooring has not aged well. Deep scratches or splintering of the floorboards is definitely a reason to replace them. No one wants to get splinters because they decided to walk barefoot or wear socks without shoes!
Water damage is another common reason why flooring needs to be replaced. This can result from other issues including leaking pipes or because a toilet or bathtub overflowed and damaged the area.
Ceiling leaks are among the most common reasons why floorboards become warped, weakened, or otherwise damaged.
Consider Use and Maintenance
Your personal lifestyle, whether or not you have kids or plan to have kids, if you have pets, and other facts, can impact the amount of wear and tear on your flooring.
Hardwood vs. Synthetic Floors
Choosing the flooring that feels right for you can be overwhelming. Consumer Reports has an informative guide that will help you decide what options are most sensible for you based on your personal aesthetics and finances. If durability is your top concern, check out what The Spruce has to say.
Hardwood Floors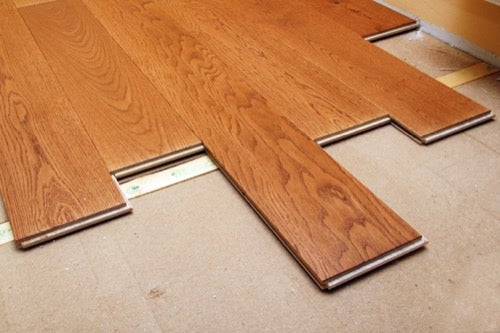 The price of hardwood flooring tends to be $3-13 per square foot. This varies based on quality and style as well as other factors including the type of wood.
Solid wood, which costs more if you choose something exotic like tigerwood, is a good choice if you want to go the DIY route. Common solid woods include:
If you choose something more exotic it's gonna cost you. Examples of high-end woods include:
Tigerwood
Brazilian walnut
Mahogany
Distressed hardwood is a recent trend. Distressed hardwood has the appearance of being worn and can give a rustic appearance without actually being worn at all.
Common reasons to choose hardwood flooring are that it can increase the value of your home. You can refinish hardwood multiple times before it needs to be replaced. It's strong and durable under many conditions.
A few reasons you may not want to go with hardwood are that it does tend to be an expensive option. If you have a lot of foot traffic in an area, this will increase the likelihood of ending up with scratches and dents in the wood. Hardwood can be more easily damaged by moisture than synthetic alternatives. It's not a good idea to use hardwood in a bathroom or other locations where the temperature changes frequently and moisture levels are increased.
Engineered Hardwood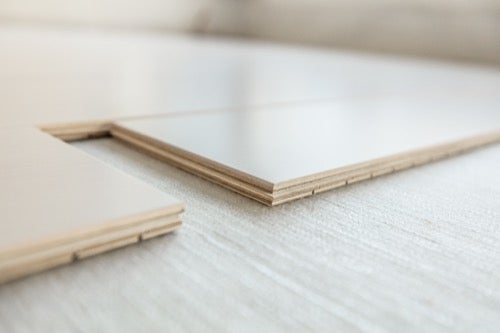 Engineered wood floors look like real wood but are generally a more affordable option. This type of flooring remains as strong and durable as traditional hardwood and can last as long if treated with care.
Why choose engineered hardwood? The top layer is real hardwood so it looks essentially the same. It is more resistant to moisture and this can avoid frustrations in case of leaks or other unforeseen household issues. Relatedly, the material does not warp as easily as traditional hardwood. There are many ways to go about installation, which is helpful for those who want to go the DIY method. Choosing engineered hardwood can potentially reduce the cost of having a professional do the job.
There are reasons you may not want to select engineered hardwood flooring. Generally, you can only refinish this type of surface one time. The quality can be a factor. You'll need to do your homework. Not all engineered hardwood is created equal and you want to make sure you get the good stuff. Some say that they don't like the way engineered wood sounds under footfalls as compared with traditional hardwood.
Laminate

An affordable option that was long scorned and has renewed popularity. Laminate floors consist of particleboard with a topper, which can vary, and then a plastic protective layer on the surface.
What do people like about laminate floors? It's cheap, pretty easy to clean, scratch-resistant, and comes in many styles.
What's not to like? Much of what is disliked has to do with appearance. Laminate flooring does not look like wood and it does not always feel like wood under your feet.
Vinyl Flooring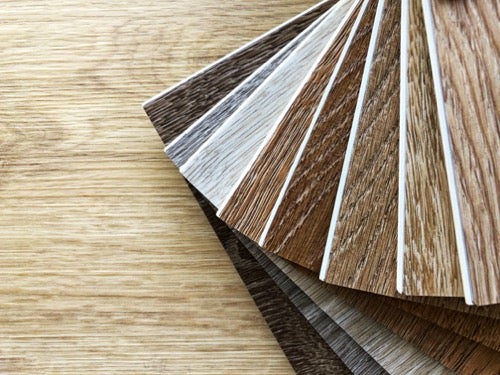 Vinyl plank floors are a genuine alternative to hardwood. They consist of several layers designed to be long-lasting and have a realistic wood texture. Vinyl flooring is fairly easy to install. It's also easy to clean and maintain.
Bamboo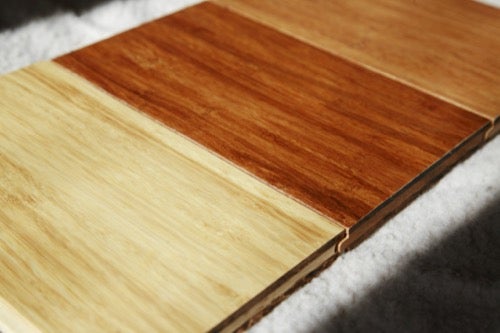 If you're seeking a sustainable option, then bamboo might be for you. Bamboo is considered one of the most environmentally-friendly options. This is because bamboo can grow to maturity in just a few years whereas hardwood trees take decades before they are ready to harvest.
Tips to Maintain Hardwood Floors
Plan to refinish your hardwood floors every three to five years. This can restore the appearance of your hardwood flooring to its original level of shine.
How to make hardwood floors shine again
What's the point of floor polish, anyway? Applying a coat of floor polish works in several ways. Floor polish protects hardwood flooring from general wear and tear. Good floor polish has the ability to improve the appearance of the wood itself. Floor polish can restore hardwood by filling into gaps and scratches with the added bonus of a rejuvenating and lustrous shine.
The best wooden floor polish depends, to some extent, on the type of hardwood floors you have in your house. There are many terrific options for floor polish to help make your hardwood floors shine their best.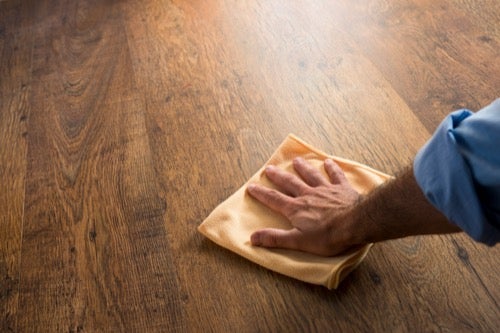 Cleaning your hardwood floors doesn't have to be an ordeal. In fact, basic items you probably have around your house are often sufficient for cleaning. Keeping that in mind, it's important to use the proper cleaning products to avoid damaging your hardwood floors.
When going about hardwood floor refinishing and cleaning processes, the following products and combinations are typically safe bets:
Want more tips on hardwood floor refinishing? Read this article for a step-by-step guide on refinishing your floors.
Protect Your Investment with an AHS Home Warranty
Any time you're undertaking a home renovation project, you want to make sure that you're protecting your investment. A home warranty plan with American Home Shield® provides coverage on parts of up to 23 home systems and appliances. Our flexible pricing allows you to protect your budget and peace of mind so you can get back to taking care of your home.