Photo by: Shutterstock
Kitchen renovations don't have to be expensive, time-consuming or stressful. In fact, some can happen in just a weekend. And there are a lot of projects you tackle for a fraction of the cost to remodel, too. Check out some of these simple, weekend-worthy projects:

#1 Reorganize to be more efficient.
Your kitchen can be organized easily if you take the time to rearrange everything. Start with the kitchen cabinets and drawers and work your way around:

• Put all of your coffee supplies right near the coffee machine -- sugar, cream, K-cups.
• Put your measuring spoons and cups near your baking supplies.
• Put any cooking supplies or accessories (e.g., oven mitts, pans) near the stove and oven.
By placing everything within reach of the appliance or cooking area, you save time and effort looking for it. That way, you can get things done faster. This is also a good opportunity to purge your kitchen of unwanted items.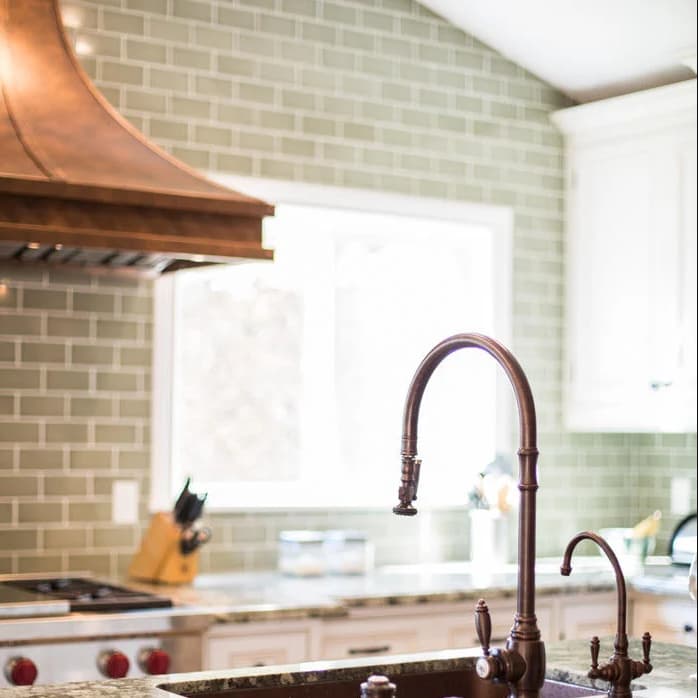 #2 Add a chef's faucet.
Most kitchen faucets are stiff-necked, making food prep more difficult than it should be. Replace yours with a pull-down style like the chefs use. They're easy to install, and you can use them to wash vegetables, clean out the sink and so forth. The cost to install a faucet varies between $150 and $330, depending on whether you hire a plumber or do it yourself.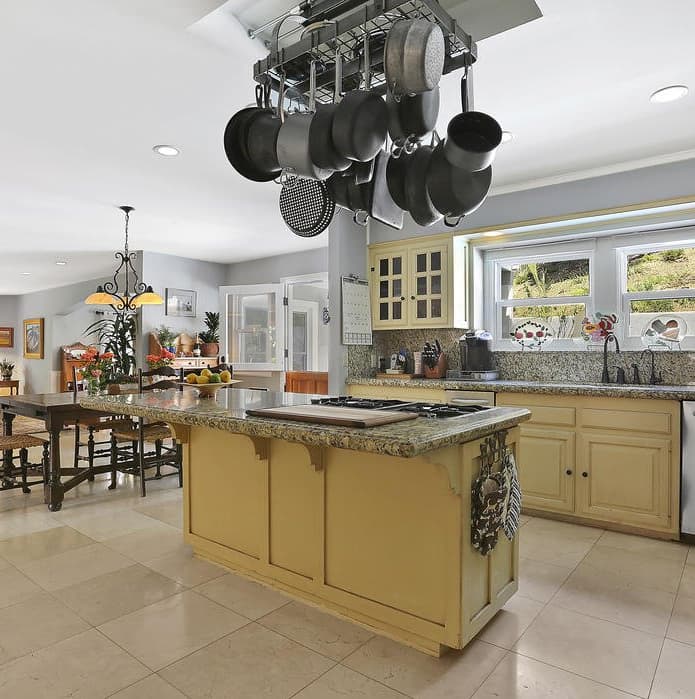 #3 Hang up your pots and pans.
If your cabinet and shelf space are limited, think about hanging up your pots and pans. This is an especially good idea if you have an island counter. This way, you won't run into them when you're walking around the kitchen. You can buy copper, steel or aluminum pot racks of varying heights. You can also make your own pot rack from pieces of metal, but be warned that could take longer than a weekend.
#4 Add more pantry space.
If you find yourself with less room in the pantry than you'd like, make creative use of other open spaces. Vertical roll-out pantries, for example, are a great way to store small items that would normally go in your pantry -- and they fit in the tiny spaces between your refrigerator and cabinets or walls. If you don't have free space for something like this, you can use smaller versions that fit into small nooks and crannies in between your cabinets and say, your oven.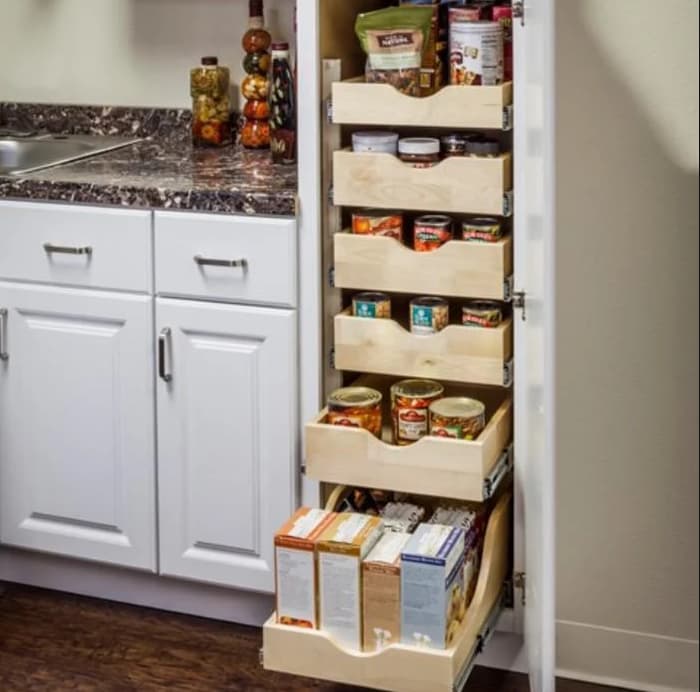 #5 Use pull-out shelves.
If your kitchen cabinets feel cramped or hard to get into, think about installing pull-out shelves. They make accessing everything a lot easier -- even those tupperware containers that have fallen far in the back. While pull-out shelves can't expand the space in your cabinets, they will help to declutter and organize them more efficiently. If you have cabinets with poor shelving, this offers a chance to add more shelves, which means more room for storage.
#6 Add spice racks.
If you're an avid cook, you probably have a lot of spices in your pantry; in large supply, they're hard to find and keep organized. So, find a great way to organize them and free up space at the same time. Some options include:
• A DIY shelf made specifically for your spices -- maybe on a wall near your pantry
• An in-cabinet drawer that will hold all of them near the pantry
• A carpenter-designed spice rack to hold up to 50 of them
• Magnetic panels on which the top of a spice bottle will easily adhere (not all spice bottles are magnetic; you might have to fasten one yourself.)
#7 Install a water filter
Getting pure water is a big concern for some. While one option is a water filtration system on the freezer door of your fridge, fixing this system can cost anywhere between
$150 and $1,200
, depending on whether the door needs to be replaced or certain parts repaired. This doesn't account for the initial cost of the fridge -- anywhere between
$1,000 and $3,000
potentially. A cheaper investment might be to add a water filtration system underneath your sink. You can do this as a DIY project for
$100 to $600
or have one professionally installed for
$770 to $1,500
. They're easy to install, and they last a long time.
Conclusion
These are only some of the many simple kitchen projects you can tackle on a weekend. Make sure you have the budget to do these projects beforehand. You don't want to make a mess of your kitchen only to stop halfway through. For more ideas on how to remodel or renovate your kitchen on a budget, check out this post from
Coldwell Banker
.
Next
>
5 Instagram Accounts for Home Improvement Inspiration