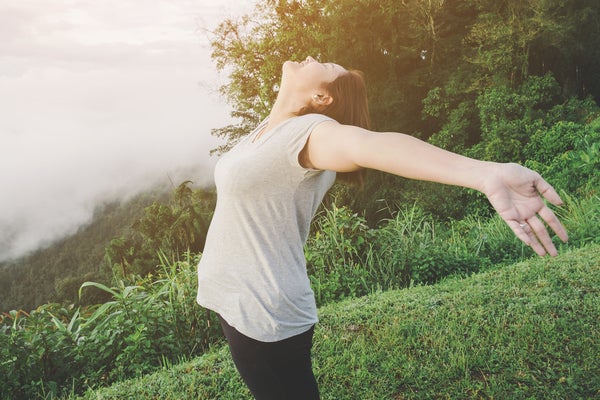 Spring is almost here, and that means longer days, warmer weather, and the opportunity to start fresh. Of course, spring cleaning is a popular way to spruce up your home for the summer season, but here are a few ways you can give your home —and yourself — a fresh start this spring.
1. Clean Out Your Closets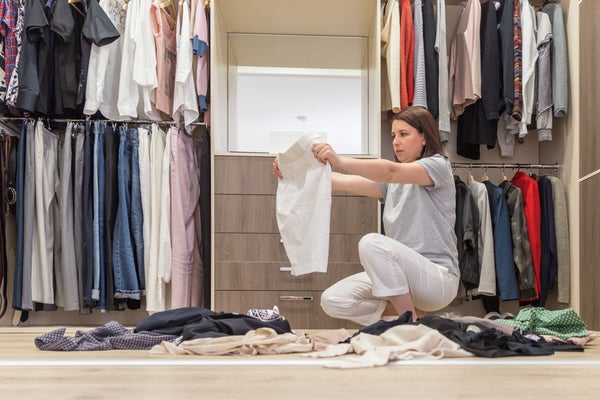 Cleaning out your closet is one of the most liberating and maddening chores all at the same time! It can be hard to say goodbye to that beloved shirt you wore all the time in college, but then again, you probably haven't worn it in years. The rule of thumb is that if you haven't worn a garment in over a year, throw it in the donation or consignment pile. You'll probably also want to get rid of any duplicate items in your wardrobe, trendy out-of-fashion items, or clothes that no longer fit well. Don't forget to do the same with shoes and accessories. Cleaning out your closet can be a challenging task, but it is also extremely rewarding once you complete the task and you're left with a well-edited wardrobe filled with clothes you actually love and will truly wear.
Extra credit: Once you have cleared everything out of your closet and sorted it into piles to donate or keep, you should take the time to organize your closet before putting clothes, shoes, and accessories back in.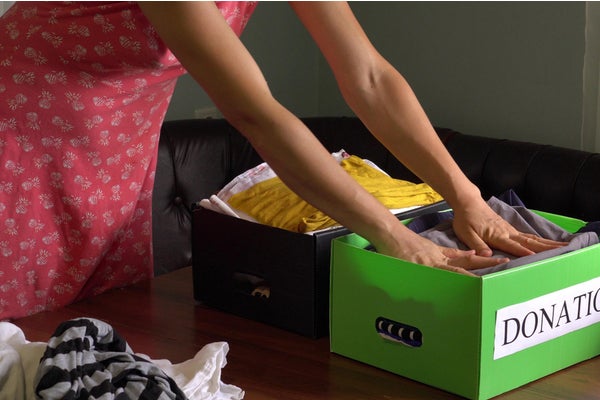 Much like cleaning out and organizing your closet, decluttering other parts of your home is one of the most feel-good chores out there. The most common rooms that could use a regular decluttering are bathrooms, kitchens (especially the cabinets, pantry, fridge, and freezer), and laundry, utility, and mud rooms. Not only do you have the satisfaction of a more peaceful, serene, and usable space, but you'll have the opportunity to help others (and maybe even get a nice tax break) by donating your unwanted items to charity.
There are several different decluttering strategies out there, the most popular being Marie Kondo's KonMari Method. If you have an overwhelming amount of stuff to clean out, or if you have several rooms you want to declutter, it might be worth checking out an expert method or even hiring a professional organizer to help you win the battle against too much clutter. They'll help you figure out what to get rid of, and the best way to organize and store what you decide to keep.
3. Tidy up Your D
igital Life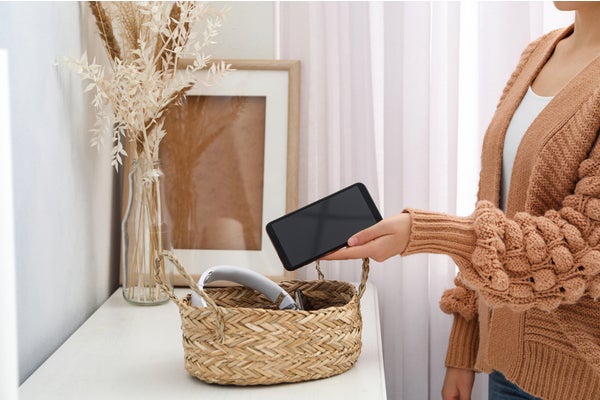 We spend so much of our lives online these days, it's almost inevitable that our digital lives have the potential to become as cluttered as our home lives. Taking stock of your device usage habits and digital footprint is a good idea to tackle and tidy up on a regular basis. Here are the main things to think about:
Create a device-free zone in your house – a place where everyone in the family is encouraged to set aside their devices. Family mealtimes are a good place to start embracing this practice.

Clean up the files on your computer and apps on your phone. Delete anything that you don't need or use, and organize everything else into folders, so your desktop and home screen become an oasis of calm.

Take digital security and privacy seriously and accept that it's an ongoing battle. Update your devices to the latest operating systems and perform a password check to ensure you've done everything you can to protect yourself against hackers and viruses. Here's a free online tool to see if your email address is associated with any recent security breaches.
Consider taking a longer break from your devices every once in a while. Doing a digital detox for an afternoon, day, or even a weekend is a terrific way to reset how you interact with, and use, your devices, and it gives you a surprising amount of time to embrace other pursuits. Instead, why not read that book everyone's been talking about, bake some homemade treats, write an actual letter or postcard to a faraway friend, or take the family on an adventure out in the real world?

If you have kids, make sure you have proper parental controls in place and set screen time limits, so your kids aren't glued to their screens longer than you prefer.
4. Organize
Your
Paperwork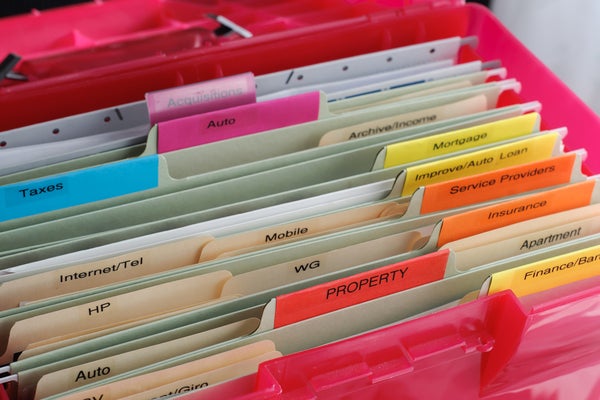 While a professional organizer can help you organize much of your house and make suggestions about the best way to file important and necessary documents, this is usually a task that can't be outsourced, and there are no shortcuts. Only you know what's important and what you need to keep, so decide on a home filing system, and start going through your paperwork, documents, files, and manuals. If you have a paper shredder, now's the time to use it, or you can take unwanted documents with sensitive information to a shredding service for safe disposal. Not only is it convenient to have all of your important documents in one place, but labeling your files properly will be a big time saver when you need a document on the fly.
5. Build Healthy New Habits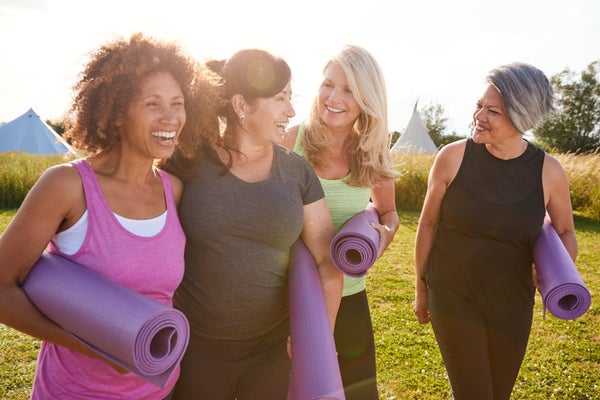 It's important to remember that a spring refresh isn't just about cleaning up your space, it's also about freshening up your life and establishing habits to create the lifestyle you desire. Whether it's relaxation and meditation to ease stress, yoga or other exercise to blow off steam, cooking more nutritious meals at home, or other healthy habits, there's always room to freshen up your life by working on building healthier habits.
6. Tackle Your To-Do List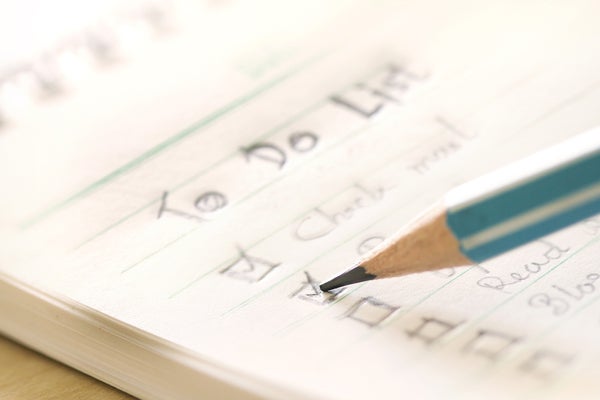 We all have those lingering home maintenance projects on our to-do lists that never seem to get done.
But now is a great time to start tackling these tasks with the help of ProConnect, an American Home Shield service. ProConnect provides a variety of home services such as gutter cleaning, power washing, carpet cleaning, painting, TV mounting, HVAC maintenance, window cleaning, and more. Think of it like your own personal handyman, but delivered by vetted, highly reviewed pros.
Ready to get started? Just go to ProConnect.com, select the service you want, book online (same day service is available) and pay only when the work is done. It's truly that simple. Then you can cross the task off your to-do list, which we all know is the best feeling ever. (ProConnect is available in most major markets. Maintenance services vary by market.)
Organizing, decluttering, home maintenance, and other tasks may seem like mundane chores to avoid, but they're worth the time and effort because you'll feel so much better once they're done. You can also get peace of mind when you get an American Home Shield warranty by proactively covering you home systems and appliances against breakdowns due to wear and tear.
AHS assumes no responsibility, and specifically disclaims all liability, for your use of any and all information contained herein.