Life is already complicated enough, so let's simplify floor cleaning. Get ready to declutter the cavernous depths of your kitchen cabinets and just hang on to a few simple, non-toxic cleaners that can work on a variety of flooring types throughout your home. Not only are these homemade floor cleaners potentially safer for you and better for the environment, but they're also kinder to your bank account and your family's health. Better yet, there are no fancy or specialized ingredients, so you probably already have most of them in your pantry.
1. Baking Soda and Vinegar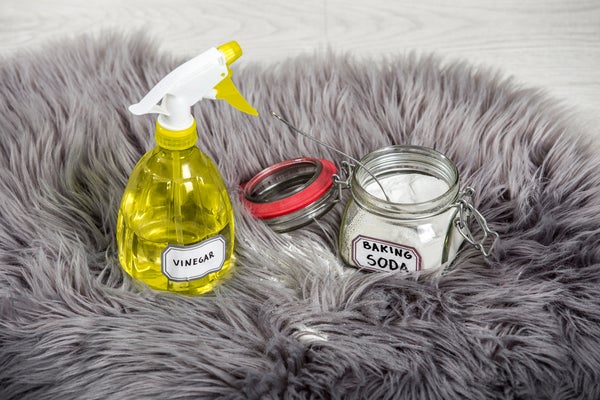 Almost every DIY floor cleaner recipe includes these two ingredients, making them the true power couple of homemade cleaning. The odor-absorbing and scouring properties of baking soda combined with the degreasing power of vinegar will leave your tile or wood floors shiny and residue-free. Proportions will differ depending on whether you use a bucket mop or spray mop, but the most important thing in either case is to make sure the baking soda is fully dissolved. Note that vinegar is acidic, so don't let it sit on your wood. If your flooring is made from a sensitive material such as marble or travertine, avoid vinegar altogether by using a baking soda and soap solution instead. While most recipes recommend dish soap as an ingredient, it's only necessary for larger messes like caked-on edibles from your pet or child. If you do use vinegar, remember that it works well as a weed and grass killer too, so don't empty out your bucket of vinegar solution on your lawn!
2. Baking Soda, Vinegar and Essential Oils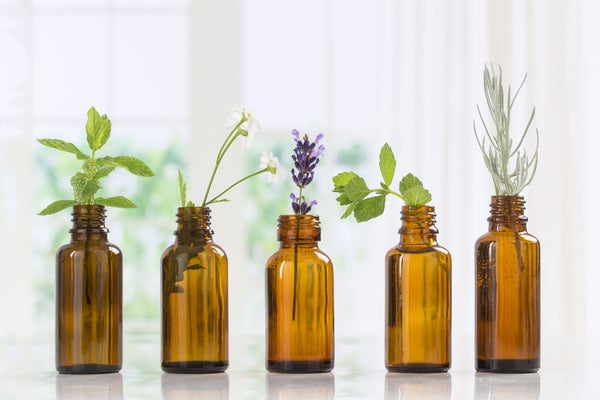 Despite its legendary cleaning abilities, vinegar leaves a lot to be desired in the scent department. The use of essential oils is a fun way to personalize your cleaning solutions and even improve your mood. In fact, some scents like lavender and vanilla are linked to happiness. Most recipes advise adding 15 or more drops of essential oil to your baking soda and vinegar solution. To avoid getting carried away, start with two or three drops and see how the oil works (and smells) on the floor; you can always add more as needed.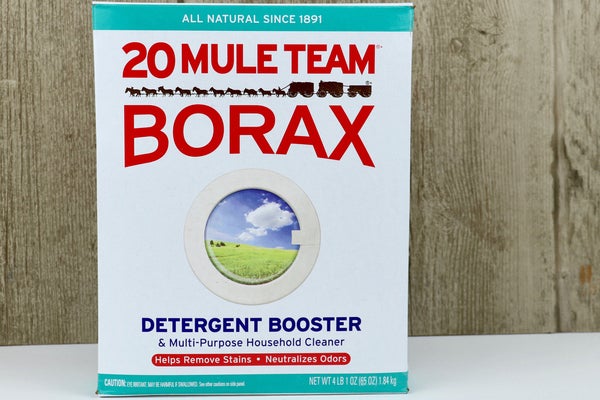 Borax has been proven as a versatile and effective natural cleaning product since the 1800s. You can usually find it on the bottom row of the cleaning products section at your local grocery store. Just add water to form a thick liquid, and you have another inexpensive homemade floor cleaner. Using warm water is advised, since it helps dissolve the Borax granules. Some people prefer to rinse floors with water after applying the Borax solution, although that's not required. If you have a toddler crawling on the floor, however, it may be wise to wipe it off, as trace amounts could remain on the floor.
Pro tip: Borax also has a host of other uses, so it has the potential to become one of your most versatile household cleaners. Just keep it out of little ones' reach and always follow the directions listed on the product's packaging.
4.
Liquid C
astile Soap and Water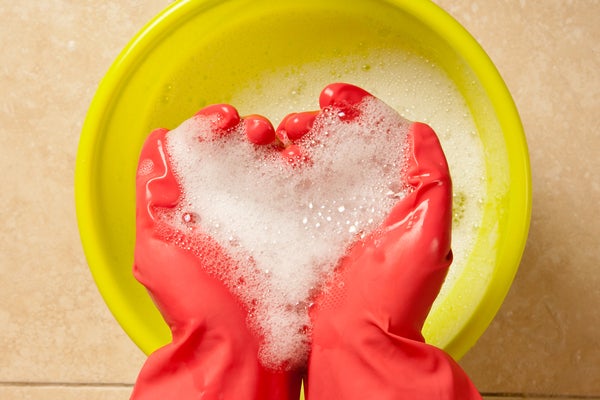 Liquid castile soap is a terrific DIY floor cleaning ingredient. Like Borax, it can be used to clean almost any type of floor simply by adding warm water to make a diluted solution. It's easy to find in almost any big box or grocery store, and a little goes a long way, so it's an economical choice. A bonus is that, unlike other cleaners, castile soap comes in many lovely scents, and you only need to add water to clean just about any floor. How's that for easy?