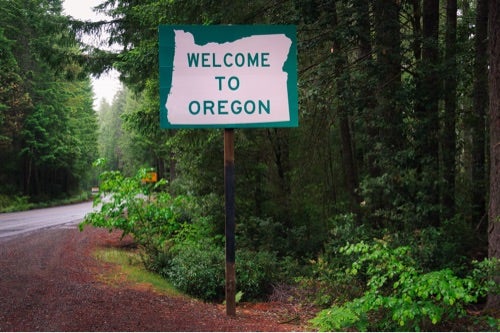 Oregon boasts mild weather and a Mediterranean-like climate, stunning natural landscapes, breathtaking mountain views, and top-notch wineries.
Portland is about 1.5 hours from the coast as well as about 1.5 hours from the mountains so you truly get the best of both worlds.
The cost of moving to Oregon, much like other areas on the West Coast, might be more expensive than other places in the country. This all depends on your personal circumstances.
Environmentally-conscious
No sales tax
Known for an easy-going vibe
Booming job market
High cost of living

The median price of a home is upwards of $500,000
Renting is not inexpensive either

High-income tax
Concerns about earthquakes
The school system is not extremely well ranked
Other major cities in Oregon, like Eugene and Bend, are less expensive than Portland.
Visit Crater Lake, which happens to be America's deepest lake.
Check out the Rose Test Garden
Go to the beach
Windsurf
Hike in the mountain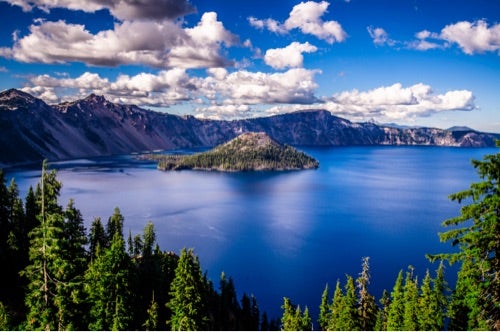 What's Happening in Portland?
Attractions in Portland
Portland is the largest city in Oregon. Portland has been growing in population for decades and for good reason. Portland received even more attention when the tv show Portlandia began airing in 2011.
Portland is known for having a unique culture and a terrific food scene. It is consistently ranked among the "youngest cities" in America.
Portland is known to be among the most bicycle-friendly cities in the country and often holds the #1 spot. The city has many bike lanes and recommended routes and even has a bike-share system.
Portland is home to the world's smallest park, Mill Ends Park, which is a whole two square feet.
In all seriousness, Portland has terrific hiking opportunities.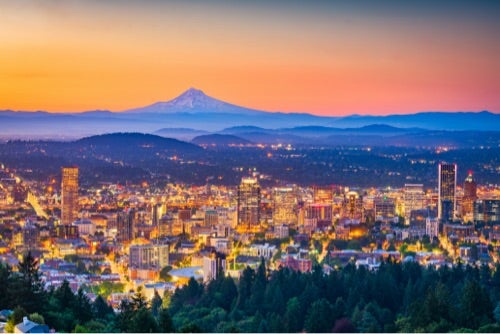 Activities in Portland
Interesting Facts about Oregon
It's not just hipsters
You don't pay sales tax (like Delaware)
You don't pump your own gas (like New Jersey)
It's home to Powell's bookshop, located in Portland, which is the world's largest bookstore and essentially the equivalent of NYC's Strand but on the West Coast.
Oregon produces 99% of all commercial nuts cultivated in the United States.
A student who attended Portland State University, named Carolyn Davidson, designed the famous Nike logo. She was paid a vast sum of $35 for the design.
You may want to investigate the "honey mushroom" which happens to be the largest living single organism in the world (to the best of current scientific knowledge) and can be found in Malheur National Forest. This mushroom covers over 2,000 acres of forest and is believed to be thousands of years old.
Oregon is home to a number of indigenous Native American tribes.
A lot of people claim to have seen bigfoot in Oregon.
In 1949, the mayor of Portland banned pinball machines and this ban remains in effect.
Springfield in Oregon is believed to be the original inspiration for the Springfield referenced in The Simpsons. The show's creator, Matt Groening, is from Portland. Groening is thought to have chosen the name because Springfield is a common name for towns across the United States.
You can learn more fun facts about Oregon here.
Day Trips in the Portland Area
There are many amazing options for day trips in Portland. You're close enough to travel to the beach or a mountainous region. Popular spots include:
Mr. Hood
Multnomah Falls
Columbia River Gorge waterfalls
Sauvie Island
Vista Point
Willamette Valley wine tour
Cannon Beach
Haystack Rock
Mount St. Helens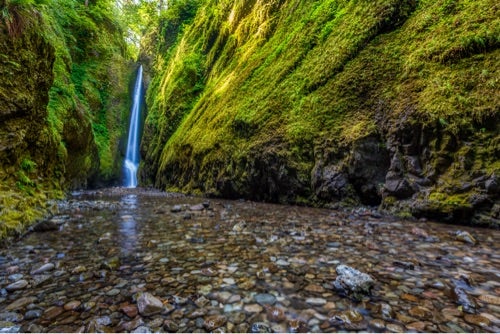 Moving Preparations
Moving is complicated. There are a lot of mixed feelings and emotions wrapped up in the preparation and experience of moving. It's easy to second guess yourself and continue to debate if you're making the right choice long after having committed. It's best to try to set aside anxieties and focus on the future ahead of you.
If you're looking for reliable movers, consider checking out Yelp and reading reviews. Good movers make a big difference.
AAA is another great resource for moves.
Find a moving list that makes the most sense based on your specific move. They typically give suggestions based on tasks that you want to aim to complete beginning 8 weeks from your moving date. Breaking down the big move into smaller bite-size chunks takes some of the stress out of trying to wrap your head around all the little boxes that need to be checked off your list.
Reduce Moving Stress with AHS
Moving is stressful. There are unexpected expenses, last-minute rushing to throw a few more items in bags (IKEA bags are ideal), not to mention the dreaded couples moving fight that is common when tensions are running high.
Enough stress and anxiety are built into the nuts and bolts of moving. With that in mind, why not take away added worries associated with details involving how to protect your new appliances. Homeowners can rest assured knowing a home warranty from American Home Shield® has you covered. AHS helps you protect against the unexpected. A home warranty plan with AHS protects your budget and your house by offering coverage for parts of up to 23 home systems and appliances with flexible plans to fit any budget.
See the plan contract for coverage details, including service fees, limitations, and exclusions. Charges for non-covered items may apply. 
AHS assumes no responsibility, and specifically disclaims all liability, for your use of any and all information contained herein.