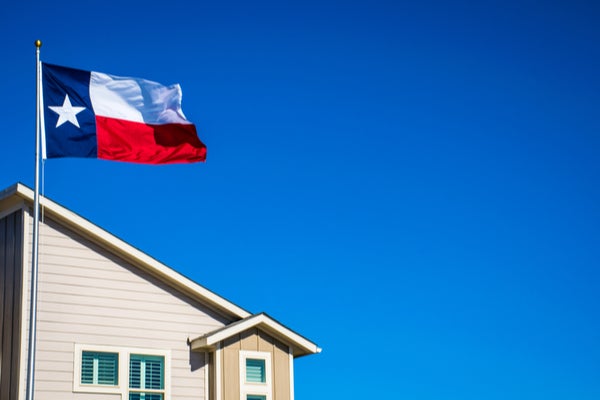 Starting your search for home warranty companies in Texas can, at first, seem like a daunting task. In a state as big as Texas, it's only natural for there to be several different home warranty companies to choose from.
But whether you're a first-time home buyer in Texas or if you're already well-versed in the process of buying a house in Texas, you should keep in mind that not all home warranty companies in Texas offer the same service or coverage. That means you'll need to do your due diligence in finding the top home warranty companies in Texas that offer exactly what you need for your budget, type of home, and region.
What should you look for when on the search for the best home warranty companies in Texas? Let's dive in.
---
---
What are the Differences Between Homeowners Insurance and a Home Warranty?
Before diving in, let's take a moment to understand the differences between homeowners insurance vs. a home warranty.
It essentially boils down to the situational types of coverage that each policy offers. Homeowners insurance has you covered for damage that occurs from unexpected events and natural disasters in Texas, like a flood, a tornado, or even damage from lightning.
A home warranty covers everyday home items that are expected to break down or require maintenance over time due to normal wear and tear, such as appliances and A/C units. For example, Texas air conditioning is a must for most homes, especially as heat waves continue to surge across the Lonestar State. Having a home warranty in Texas is a good way to keep yourself—and your budget—protected to ensure your A/C unit, including A/C ductwork, can be repaired or replaced quickly in the inevitable event that it bites the dust.
Read more about home warranty basics.
What's Included with a Good Home Warranty in Texas?
Here are some examples of plan coverage that you'll need from a home warranty in Texas.
HVAC. Make sure your home warranty has HVAC coverage. This way, you'll be protected from any A/C or heater breakdowns in the summer and winter.
Septic pump. About 20 percent of homes in Texas have septic tanks. If you're buying a house in Texas or building one with a septic tank, protecting the pump is crucial.
Pool. Depending on where you live in Texas, the summers can get quite hot and humid. Homes with pools are on many Texas home buyers' must-have lists, so pool coverage with a home warranty is beneficial.
Roof leak repair. Your roof can take a beating from the annual freezes and thaws and the hot Texas sun. Roof leak repair is a must-have for a home warranty in Texas.
Why Should I Choose American Home Shield?
When you're looking for the best home warranty companies in Texas, look no further.
American Home Shield has some of the most comprehensive home warranty coverage in Texas. Our home service plans cover components of up to 23 home systems and appliances, including HVAC and electrical systems, water heaters, and plumbing.
ShieldSilver™ plan: Covers 14 major home systems. ShiedSilver protects the must-haves in your home, is a safety net for your budget, and keeps your home running smoothly.
ShieldGold™ plan: Covers 14 major home systems plus nine appliances you use every day. ShieldGold protects your home systems, as well as the kitchen and laundry appliances you rely on every day. If something goes awry, the ShieldGold plan helps keep your life on track.
ShieldPlatinum™ plan: The ShieldPlatinum plan is our most thorough plan so you can focus on living and leave the home repairs to us. It covers everything in ShieldGold™ plus roof leak repair, unlimited A/C refrigerant, and 1 free HVAC tune-up per contract term. Learn more about when it's time to service your air conditioner.
Once you pick your base plan, get can also get additional coverage for items like pools and inground spas, septic and well pumps, and guest units to meet your specific needs. We cover older items, regardless of age—no inspection required.
American Home Shield offers home service plans with cost-effective service fees (that you choose!) for every claim. And you have the ability to submit your service claims online 24/7. Take a look at our competitive prices and plans and discover why we're one of the top home warranty companies in Texas.
Am I Covered if I'm Building a New Home?
Texas home builders may offer you some protections through an extended or short-term warranty when building a new home, but they aren't required to. It's important to read any fine print that comes with any builder warranties presented to you throughout the construction of your new home. You'll also want to compare coverage and service terms with other companies that offer home warranties in Texas. 
If ever in doubt, seek professional advice when determining whether or not a builder's warranty will keep your appliances and home systems covered during and after the construction of your house. 
Final Thoughts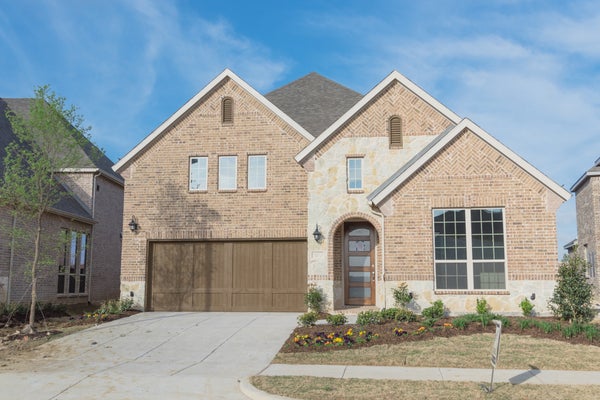 You should now be armed with the knowledge and insight of what to look for in your search for the best home warranty in Texas and, more specifically, how an American Home Shield® home warranty in Texas can suit your home's specific needs.
AHS assumes no responsibility, and specifically disclaims all liability, for your use of any and all information contained herein.