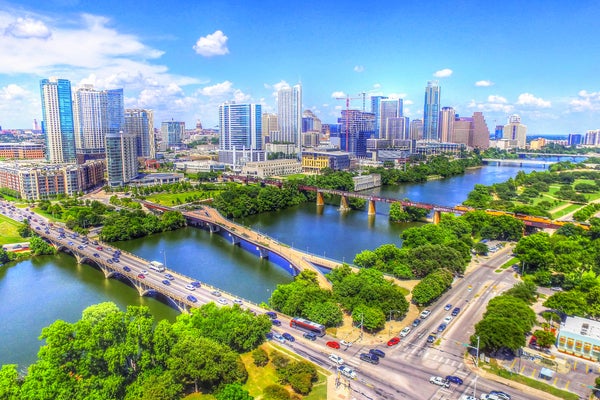 Are you planning on moving to Texas? Maybe you got a job offer you can't pass up. Or perhaps the song "Cowboy Take Me Away" came true, and you're moving to live happily ever after with the cattle rustler of your dreams. Either way, Texas is calling your name.
There are many benefits of living in Texas. It has a rich history, some of the best music in the South, and don't forget the BBQ. But like all big moves, things in the second-largest state may be different from what you're used to. Here are five things to know before moving to Texas.
1. Be Prepared for the Weather, Y'all.
That is the one and only "y'all" you'll get in this article—we promise. If you're moving to Texas to escape icy winters in other parts of the county, make sure you research the area you want to live in. Over the last couple of years, some parts of Texas have been getting an unprecedented amount of snow during the winter. Early 2021 marked a historic and devastating winter storm throughout much of the state.
In many regions, Texas summers can easily soar to the high 90s and often break the 100-degree mark. The good news is not every part of Texas is scorching. Cities like Houston and San Antonio have average summer temperatures in the low 90s, and towns in the panhandle, like Lubbock and Amarillo, experience average summer temps between 80 and 90 degrees. If you're looking for drier heat, El Paso could be an excellent place to move.
If you find yourself moving to a notoriously hot area, the company may make up for it: Texas is considered one of the friendliest states in the U.S. It may be sweltering, but the locals make you feel right at home.
2. The Job Market is Booming, and Cost of Living is Low.
In recent years, Texas has become a beacon for big tech companies and small startups. Big names like Tesla and Hewlett Packard are moving to Texas, which could be due to the attractive cost of living in Texas compared to states like California or New York. Many people are relocating to Texas both for its job opportunities and affordability. In fact, Fort Worth and Austin are two of the nation's fastest-growing cities.
3. Property Taxes Are High.
Texas is one of few states that does not impose a corporate tax nor any income tax (this is good news for your take-home pay!). But the state does collect property tax.
Texas property taxes can climb just like the heat. Texans typically pay between 1.62% and 1.83% in property taxes for their Texas homes. That's much higher than the national average of 1.08%. So if your move involves buying a house in Texas, this is something to factor in when creating a budget for moving into a new home.
4. Houses in Texas are More Affordable.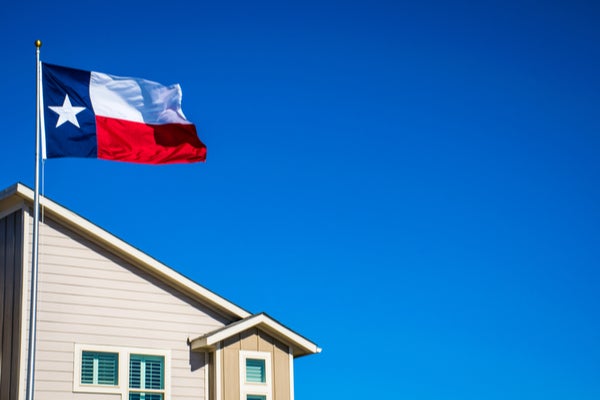 They say everything is bigger in Texas—but not the real estate price tags. The median sales price of a house in Texas is $274,000, which is well below the national median home sales price of $374,000.
Being able to afford a home may be one of the best reasons to move to Texas. Yes, the property taxes are a little steep, but these costs may be offset by the lack of individual or state taxes and affordable cost of living. You also have the opportunity to save more if you qualify for some of the first-time home buyer programs in Texas.
Buying a house in Texas is an excellent option for those who have been dreaming of homeownership but can't take the plunge in a more expensive state. You can use some of that extra cash you saved on taxes to invest in home warranty coverage. Protect your new investment with American Home Shield® home warranty plans in Texas for peace of mind knowing that the major components of the home systems and appliances you rely on every day are covered. Our comprehensive plan coverage and affordable pricing make us one of the best home warranties in Texas. Shop prices and plans to make sure your household is in good hands.
5. Texas has Deregulated Energy.
This little tidbit could potentially save you even more money when setting up your utilities. Instead of having one electricity provider that can charge whatever they want, you can shop around for rates. Because these companies have to stay competitive, you'll most likely have a lower utility bill.
Save On Energy helps you compare Texas retail energy providers before your buy to make sure you get the best rate for your budget.
How to Move to Texas
Time for the big move? Yeehaw! Here are a few tips to keep in mind:
Do your research when choosing a moving company. Check out all of the reviews, how long the company has been in business, and if they're experienced in long-distance moves. When hiring professional movers for a cross-country trek, always make sure they have a U.S. Department of Transportation number and a Federal Motor Carrier Safety Administration number. These are important authorizations regarding moving companies, and if that company is legitimate, it will have these numbers advertised on its website.
Update as much as you can online before the big day. Go online and update your driver's license, vehicle registration, and voter registration info before the move to save yourself the headache later. You can also change your address with USPS online.
Starting the moving process may be a little easier now that you're equipped with the top things to know before moving to Texas. The great Lone Star State has a lot to offer job hunters, adventure seekers, and BBQ eaters. Just make sure you understand the ins and outs of the real estate market, taxes, and other unique Texas info. Now, bring on the cowboy boots, denim outfits, and rustic Texas décor that is in no way required but unquestionably fun.
AHS assumes no responsibility, and specifically disclaims all liability, for your use of any and all information contained herein.