With warmer weather on the horizon, many of us are looking for easy ways to improve and enhance our outdoor spaces to enjoy this summer. And with some ingenuity, a little know-how, and a bit of elbow grease, there are loads of great outdoor projects you can do yourself. Here are our favorite DIY outdoor projects you can do now and enjoy all season long.
1. Install patio planters and hanging plants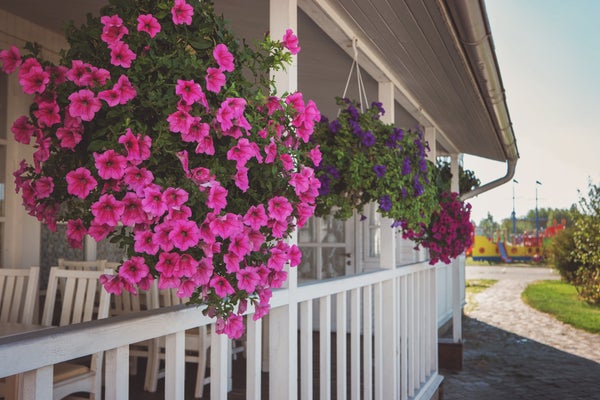 There's nothing like a few pretty plants and flowers to instantly freshen up a yard. It's easy and relatively inexpensive to add a colorful burst of curb appeal to your home with a few strategically placed planters and hanging baskets around your home, patio, deck, or porch. You'll also enhance your outdoor living space and make it more enjoyable for time spent outside this summer. How's that for a win-win?
2. Enjoy an outdoor movie screen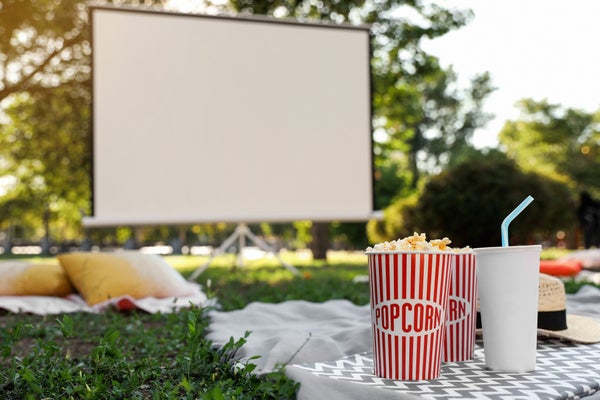 Do you miss going to the movies these days? Why not turn your backyard into an outdoor movie theater with little more than an outdoor projector and an outdoor screen? (If you're on a budget, a big white sheet or a plain white wall will also work.) Pop some popcorn, lay out some pillows and blankets, choose your favorite movie and enjoy the magic of the silver screen in the comfort of your own backyard this summer.
3. Hang some outdoor curtains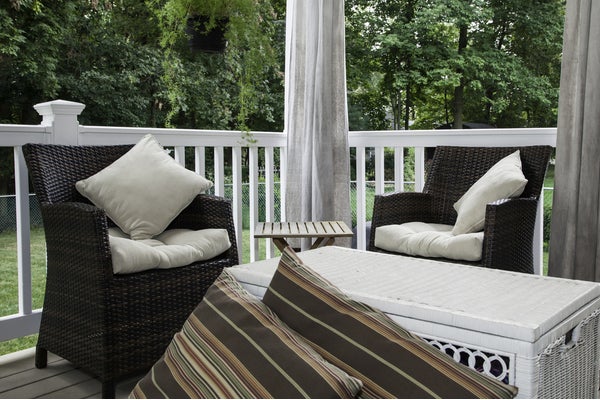 Outdoor curtains are real garden decor multi-taskers: they provide privacy, can protect from bugs, mosquitos, the sun and other elements, and create a sense of drama in an outdoor space. They work equally well on covered porches, pergolas, and other outdoor structures. Just be sure to choose curtains made with outdoor-friendly, all-weather fabric that's fade-resistant.
4. DIY a shady pergola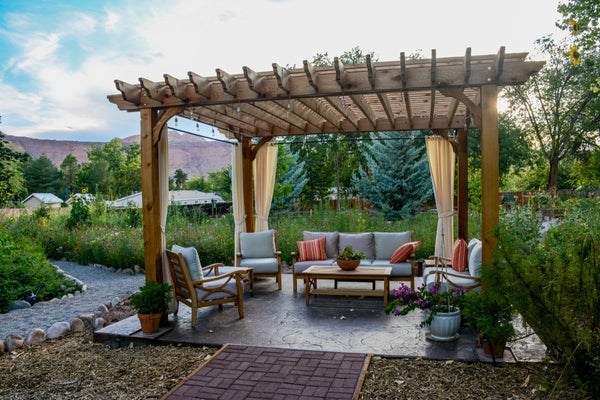 Speaking of pergolas, they make a terrific addition to many outdoor spaces. Pergolas provide shade and offer a focal point for outdoor gatherings. They're also versatile and can be relatively basic or elaborate and grand. They come in all shapes and sizes, too. If you're handy and an experienced DIY'er, you can build a pergola yourself. Or, you can always hire a contractor to build one for you or purchase a prefabricated pergola from a big box store.
5. Repaint your front door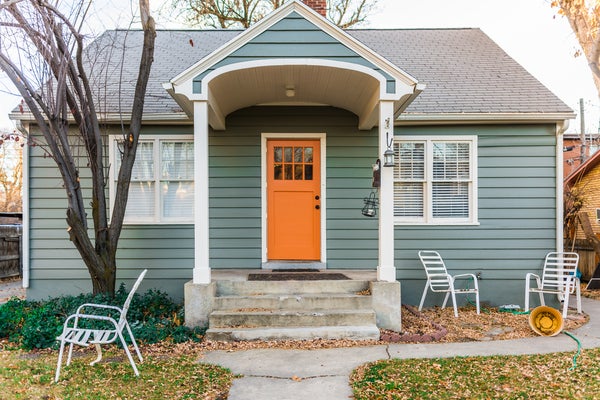 Repainting your front door is another one of the simplest and most inexpensive things you can do to refresh your home's exterior and improve its curb appeal. You're limited only by your imagination as to what color to use: there's a trend of using bright pops of color on front doors to make them stand out, but a more traditional coat of paint will still make a big difference in enhancing your outdoor space. Better yet, this is an easy weekend DIY project almost anyone can feel good about undertaking.
6. Paint your porch ceiling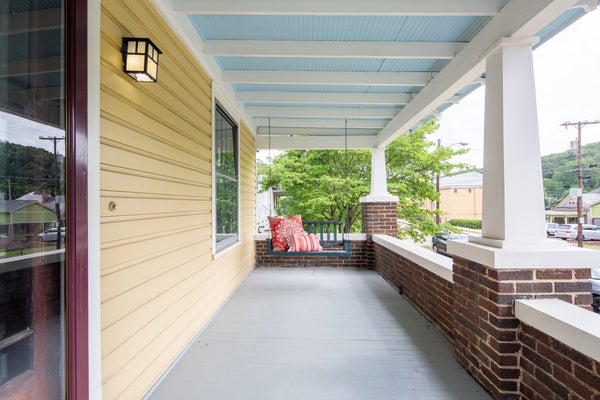 If you're painting your front door, why not continue your efforts and paint your porch or your porch ceiling? Light blue is a traditional front porch color, as it's believed to trick bugs and wasps into thinking it's the sky so they will be drawn up and away from people on the porch. Light blue is also refreshing on a hot day and can brighten up a shady porch space. There's no reason you have to stick to light blue for a porch ceiling, though; any light color that's complimentary to your home's overall exterior color scheme would work well, too.
7. Update your house numbers
Updating your house numbers is another quick and inexpensive trick to enhance your outdoor space that can make a subtle but significant difference in the look and feel of your home. Whether your home is modern or more traditional, there's a set of numbers out there to add a complimentary flair to your home.
Pro tip: When choosing home numbers, make sure they're strategically placed and big enough to easily be seen from the street. You'll also want to make sure that the numbers you choose contrast with the background where they will be installed to be more easily visible for passersby.
8. Add new house fixtures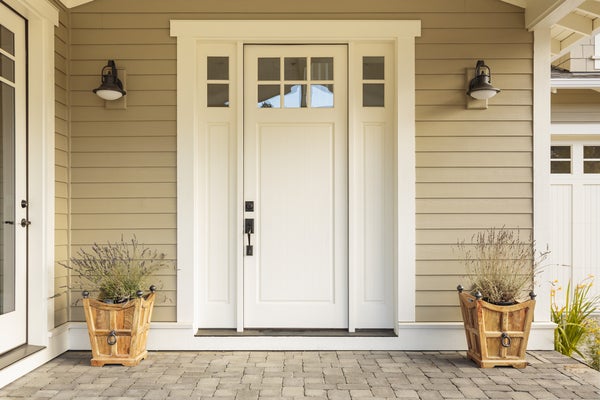 While you're updating your house numbers, it's also a great opportunity to install some complimentary or matching hardware, such as light fixtures, handles, knockers, and doorbells. If you shop around, you can find some real bargains, just be sure not to scrimp on a cheap handle and deadbolt set. After all, you use your door every day and you want it to last and offer reliable protection and safety for years to come.
9. Brighten up your backyard or porch with string lights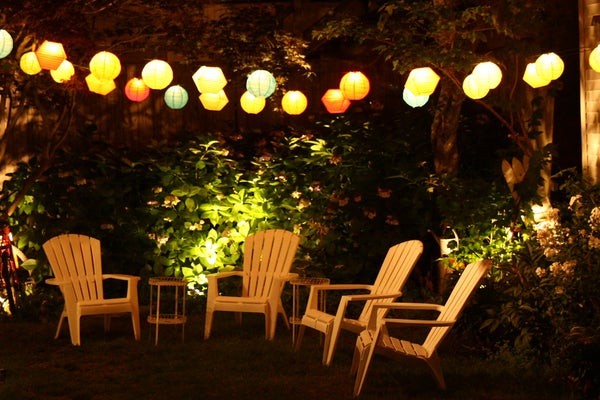 There's no better way to create ambience and a welcoming atmosphere in your outdoor space than with some well-placed outdoor lights. We're particularly partial to enchanting and atmospheric string lights, and we also like some of the newer options and designs for solar lighting. Solar lights have come a long way and they're some of the easiest ways to install new DIY lighting in your backyard without wiring and electrical work.
10. DIY window boxes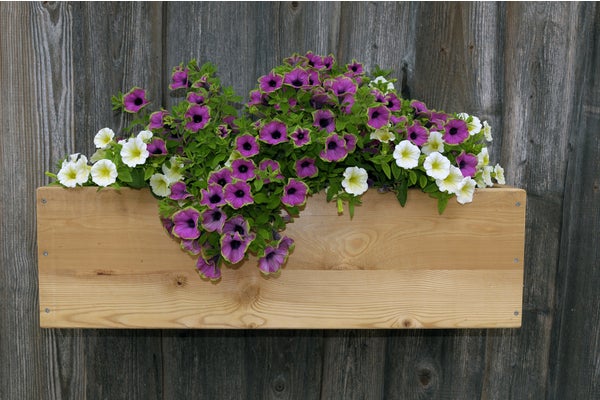 If you want to add some window boxes to your home, there's no need to buy them since building a DIY window box is another easy weekend DIY project. HGTV offers a step-by-step tutorial about how to build a painted wooden window box that you can customize for your space.
This is just a start to the many affordable and easy outdoor DIY projects you can take on that can make a big difference in the appearance of your home and your enjoyment of it.