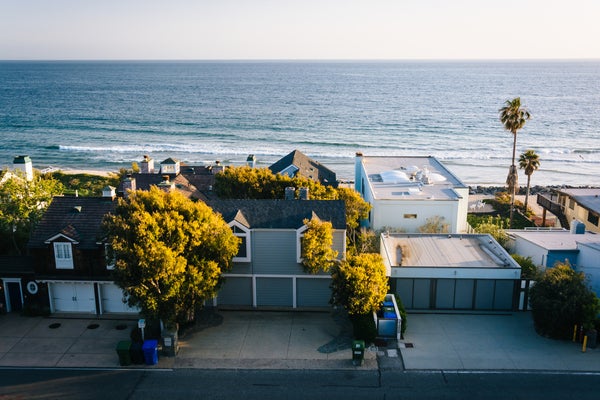 If you're buying a house in California, you may be wondering what exactly you need to protect your investment. Of course, you have homeowners insurance for the what-ifs (like wildfires or earthquakes), but how can you make sure your budget is safe from the repair costs of home system and appliance breakdowns?
A home warranty in California can be a lifesaver to have in conjunction with your homeowners insurance. The scorching temps and the dry heat of the summer months can make appliances and systems like your refrigerator, freezer, and air conditioning work overtime. If any of those crash, that'll be just one more thing on your plate.
A good home warranty that suits your needs can help with that. Here, we'll explain homeowners insurance vs. a home warranty, what's covered in your home warranty plans, and what to look for in the best home warranties in California.
I Have Homeowners Insurance. Why Do I Need A Home Warranty in California?
Think of your house as the human body. Homeowners insurance may protect the skin and bones of your house—it can guard your house against damage from outside forces, like weather, fires, and theft—but it usually doesn't help when vital organs like appliances, heating and cooling systems, or electrical systems wear out.
In California, wildfires can be devastating. Even if you make a fire protection plan and invest in all of the precautions involved in protecting your home from wildfires, sometimes natural disasters happen. It's best to check your policy for California home insurance in high fire risk areas to see exactly what's covered.
Making sure your home is protected against threats and natural disasters is a smart move, but if key appliances crash and you don't have it in the budget to get them fixed, your house is going to be less than healthy. Home warranty companies in California, like American Home Shield, can turn a big problem into an easy solution. First, choose your plan and become a member. Then, when a covered item breaks down, simply call us or request service online, and we'll assign a repair professional to diagnose the issue. If we can't fix it, we'll replace it, subject to contract limitations and exclusions. We even cover homes with pre-existing conditions.
Why Should I Choose American Home Shield?
Having a home warranty in California that encompasses home appliances and most home systems is a must. If you're in coastal California, you might not use your A/C or heat as much as much as someone who lives inland or in Northern California. Choose a home warranty company in California that offers exactly what you need for where you live. To pick the best coverage, it might be helpful to familiarize yourself first with the basics of a home warranty.
American Home Shield has different coverage options to best suit your household. No matter if you're a first-time home buyer in California or if this isn't your first time around the home-buying block, our three home warranty plans and prices offer some of the best coverage in the Golden State. Our plans cover components of up to 23 home systems and appliances, including A/C. We even offer add-on coverage so you can customize based on your specific home needs and the region in which you live. If you live on the rainy north coast of California, adding on roof leak repair coverage could be a safe choice. With three service fee options, American Home Shield is a top home warranty company in California to keep on your list.
Do I Need a Home Warranty if I'm Building a House in California?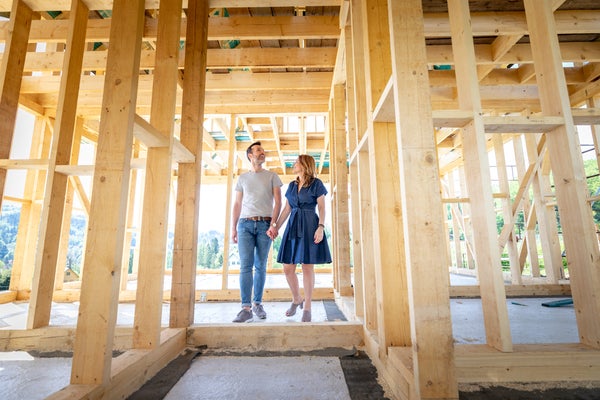 If you're planning on building a house in California, you may think skipping the extra home warranty coverage is acceptable. Since everything is brand new, you have years before having to worry about appliances breaking down, right? Not necessarily. There are many benefits to new builds, but potential problems could occur, like shoddy material being used, the house settling in a strange way, and appliances being installed incorrectly. Check your builder's warranty to see if these issues are covered and for how long.
For long-term protection, it's a good idea to purchase a home warranty. That way, you can stay as cool as a cucumber in your new California home instead of paying a high price for repairs.
Final Thoughts
Buying a house in California just makes sense. The state has pristine beaches, breathtaking deserts, and sprawling forests. Finding your dream house in this beautiful state may be a challenge, but choosing the best home warranty in California shouldn't be. Use this guide to help you find the perfect home warranty plan to cover your home's unique needs, so you can spend less time worrying about repairs or replacements and more time making your house into a home.
AHS assumes no responsibility, and specifically disclaims all liability, for your use of any and all information contained herein.