Don't think just because a home is brand new that it won't have problems. Learn how a home warranty can protect your budget in the event of those problems.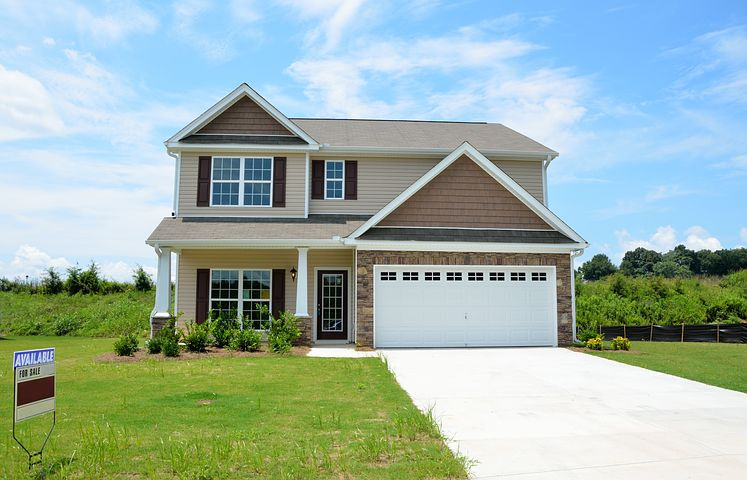 Building a new home is exciting. It's an opportunity to create the living space of your dreams, with all of the features and fixtures you want. And moving into a new-build home is kind of like buying a brand-new car — you don't have to worry about what the previous owner may have done to it.
But, unfortunately, new homes can have problems, too. Once you've lived in your home for a year or two, you might start to notice things that weren't obvious on move-in day. But not all of the problems with your new home will be there from day one. Problems can crop up over the first few years of a home's life. Your new home will settle, the builder's mistakes will become visible and you might find that your newly constructed home needs repairs sooner than you hoped.
It's normal. New homes can have issues with their systems due to settling, the use of defective materials and unforeseen (and unforeseeable) problems — and the subsequent repairs can add up. But a home warranty from American Home Shield® can help make those costs more manageable. One of our real estate plans for buyers and sellers can protect your investment and your budget. Buying a new construction home warranty is one of the most important things you can do when building a new home. Here's why.
Even New Homes Can Have Unexpected Problems
You could be forgiven for expecting a new home to be problem-free for 10 or 20 years after construction. It's brand new, after all. But building a home isn't like most purchases. You're not buying a single item — you're buying a complex system made up of many moving parts and materials. A home has intricate systems like electrical, HVAC and plumbing. It's made with materials that won't always stand up well to the elements. It contains major appliances and machinery that can easily break down if they're not installed properly.
Of course, not every problem that occurs with a new home is the result of a mistake on the builder's part. New homes settle, for example, and that can lead to cracked fixtures, broken pipes, or damaged weatherstripping and caulking, among other things. Builders might also inadvertently use substandard materials, usually because industry leaders aren't yet aware of the problems with those materials. For example, there was a time when galvanized steel pipes were the standard for use in home plumbing. It was a good alternative to lead for plumbing at the time, but builders back then perhaps didn't foresee that these pipes would ultimately corrode and rust. A new construction home warranty provides coverage for repairs required due to unforeseen defects in your materials or construction.
Builders Aren't Perfect
You'd like to think that your builders would take the utmost time and care in building your home, but that's not always the case. It doesn't mean your builders are bad people or even that they're incompetent. It just means they're human beings doing a job. Just like you might sometimes cut corners or make mistakes at your job, builders will do the same at theirs. And not every person who works on your home will have the same level of skill or experience. An inexperienced subcontractor or tradesperson might skip steps that a more experienced professional knows are essential, such as blocking HVAC ductwork to keep dust out of the system during construction and removing the blockages in the end so the system can work normally. A new construction home warranty can provide coverage for these kinds of builder's errors, including defective equipment and components, corrosion and rust, failure due to mismatched systems, code violations, improper installations and undetectable pre-existing conditions.
A New Construction Warranty Picks Up Where Your Builder's Warranty Leaves Off
When you have a new home built, your builder will offer a warranty on the parts of the home that they constructed — usually the structure and systems. Depending on your local laws, this warranty might be valid for anywhere from one to 10 years. Your new appliances will also be covered by a manufacturer's warranty for the first year.
However, these warranties might not cover everything that goes wrong with your new home and appliances. Generally, they only cover manufacturer's defects. They probably won't cover the cost of permitting, repairing defective installations or fixing code violations. What does a builder's home warranty cover? A builder's home warranty can fill the gaps in your coverage, up to and including additional coverage for pools, spas and duplicate appliances.
Building a new home isn't cheap, and it makes sense to want to protect your investment. Go online today and see what American Home Shield's new construction warranties can do to protect your home and budget.
AHS assumes no responsibility, and specifically disclaims all liability, for your use of any and all information contained herein.