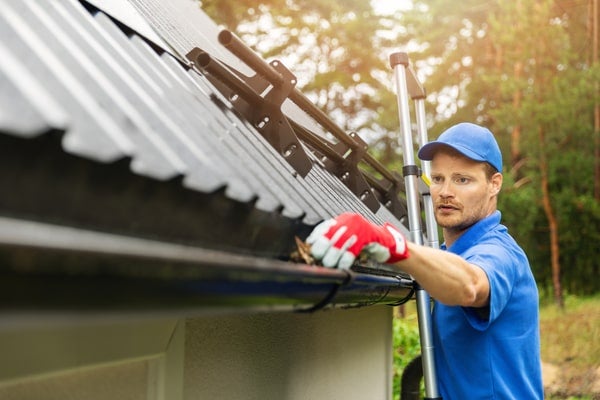 Taking care of your home's exterior can increase its curb appeal, and more importantly, maintain its structural integrity. Here are some helpful home maintenance tips for sprucing up the exteriopr of your home.
Driveway Power Washing
Power washing is virtually identical to pressure washing, but it uses hot water instead of cold water. This process can more effectively remove mold, dirt, grease and other stains that build up on exterior surfaces, especially your driveway. Getting rid of these stains can also preserve the integrity of your driveway and extend its life.
Power washing your driveway is also an effective and relatively inexpensive way to boost your home's curb appeal. Not only will it remove stains, but it can also remove weeds and prevent them from growing back in the future.
Deck and Patio Power Washing
Power washing isn't just for your driveway, though. You can also spruce up your deck and patio with a quick cleaning, too. Just like with your driveway, power washing your deck or patio will help remove stains and make these structures look good as good as new.
If your deck and patio are made of wood, power washing can help make the wood more resistant to factors that affect its structural integrity, such as the elements, rot and insects.
Gutter Cleaning
It's easy to forget about cleaning your gutters, but this is an important home maintenance task – especially going into the fall and winter. When gutters are full of leaves and other debris, they can overflow. This prevents them from carrying water away from your home as they should, and it can result in expensive structural damage.
Gutters are also common nesting places for pests, including mice, birds and insects. Keeping your gutters clean can reduce the chances that critters will move in and cause damage to your house.
Finally, excess water in your gutters can freeze during the winter and cause ice dams. These can add stress to your roof, causing serious structural damage.
Dryer Vent Cleaning
Some homeowners may not realize they need to clean their dryer vent, but neglecting to do so can make it a serious hazard. Dryer vents that are clogged with lint and fuzz can increase your chances of a dangerous house fire. Keeping them clean is an important safety measure.
But there are other practical benefits to maintaining them, too. Clean dryer vents decrease the time needed to dry your clothes and can lower your energy bills. This will also help your clothes look newer longer, as there's less exposure to heat and risk of damage. Finally – and perhaps most importantly – cleaning your dryer vents will help keep your appliance working efficiently and extend its lifespan.
AHS assumes no responsibility, and specifically disclaims all liability, for your use of any and all information contained herein.