Home system repairs and appliance breakdowns are scary. Don't let these tales of horror happen to you.
Household breakdowns are scary stuff, even terrifying. They sneak up on you when you least expect them. Here are tales of the scariest home system and appliance breakdowns of all … but even though these are somewhat exaggerated, some homeowners are afraid something eerily similar could really happen. Our advice? Don't read these tales alone in the dark, especially without a home warranty.

Source
1. The Phantom Flush
We kept hearing a gurgle in the toilet when we turned on the sink. Then we'd hear the toilet flush or water running when no one was even near the bathroom. We should have known these were warning signs of a plumbing problem. The next sound we heard was our toilet, sink and tub overflowing and our savings getting flushed!
Scary Fact: The average cost for any PLUMBING repair or replacement? $90-$381*

Source
2. The Dead Fridge
We'd been out of town for a few days, but we knew the moment we opened the refrigerator door something was horribly wrong. The smell practically smacked us in the face. No light, no cool air. Just a whole lot of spoiled groceries. Ewww!
That Bites: The average cost to repair or replace a refrigerator? $223- $1,500*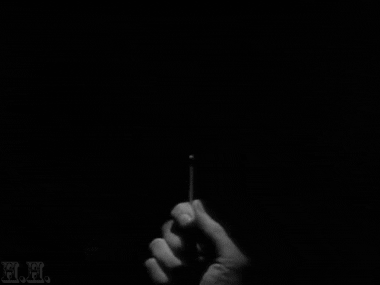 Source
3. The Shocking Case of Mr. Outlet
I was getting ready for our big party when I blew a fuse, or so I thought. I plugged the hair dryer in the outlet and zap! The lights flickered and the room went dark. Unfortunately, the whole circuit was out. My party had to happen in the dark! Worse than that, my whole house needed to be re-wired.
The Shocking Details: Average cost to repair or replace a main electrical panel? $32-$1,100*

4. Cold Furnace Files
We didn't dare wear fewer than 5 layers of clothing that brutal winter — indoors. We tried to pretend everything was normal. But when we saw the thermostat dip below 50 degrees, we knew we had some serious furnace issues.
Cold Hard Facts: Average cost to repair or replace a heating system? $120 – $4,000*

Source
5. Psycho Spin Cycle
We were just about to go on a dream vacation. I had the last crucial load of laundry in the washer with all of our beach towels and favorite summer clothes. I went to check on them when I heard the familiar zoom of the last spin cycle. The washer started shaking violently. Then suddenly, it stopped spinning. I looked inside and the tub was still full of water. Our vacation clothes were still soaking wet and the washer was dead — Ugh!
Washer Repairs Can Soak Your Budget: Average cost to repair or replace: $70-$719*
6. Night of the Dirty Dishes
The dishwasher had not functioned properly in so long, we could hardly remember a time when it worked. Then one night when we were watching TV, we heard a loud crash from the kitchen. We ran to see what it was only to find the mountain of dirty dishes piled in the sink had toppled over. Time to get that dishwasher fixed!
Dishwasher on the fritz? With no home warranty, you could dish out on average $138-700* for repair or replacement.
Don't let your dream house turn into a nightmare. Without a home warranty, you could pay a frightening amount on repairs and replacements. An AHS® Home Warranty can help protect your budget from scary breakdowns like these. To find out more, visit ahs.com.
*Repair/Replacement costs are average U.S. costs as reported in A Study of Homeowners' Appliance and Home Systems Service experiences, a nationwide survey of homeowners conducted in 2015 by Decision Analyst for American Home Shield. Further reproduction or use is expressly prohibited.
AHS assumes no responsibility, and specifically disclaims all liability, for your use of any and all information contained herein.